Mareen Windisch discovers the beauty of Cambodia's back roads and small towns – and the fascinating country often overshadowed by its most famous sight, Angkor Wat…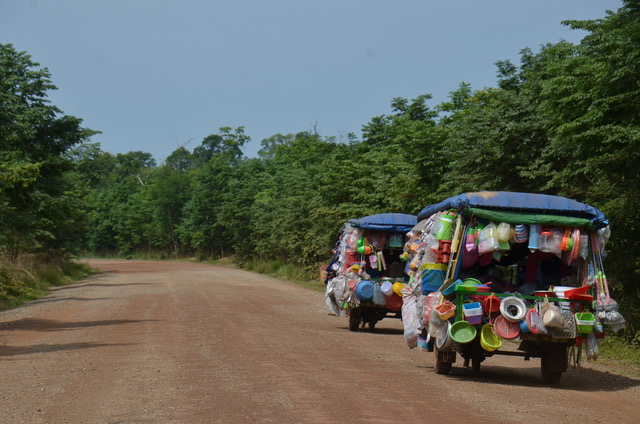 After my drive through Laos I was really looking forward to finding some well-hidden gems in the untouristy countryside of northeast Cambodia.
I met my driver on the Cambodian side of the border. Though he had told me previously that he knew everything about Cambodia's remoter regions and roads, it quickly became apparent that he had rather oversold himself. It was his first trip into rural Cambodia, and his first trip to another province outside of Siem Reap. The poor man had not bargained on my genuine desire to explore the bumpiest back roads, and I believe he may have soon regretted his earlier boastfulness…
With no other option, we continued together in his 20-year old Lexus, with me navigating the driver through his own country.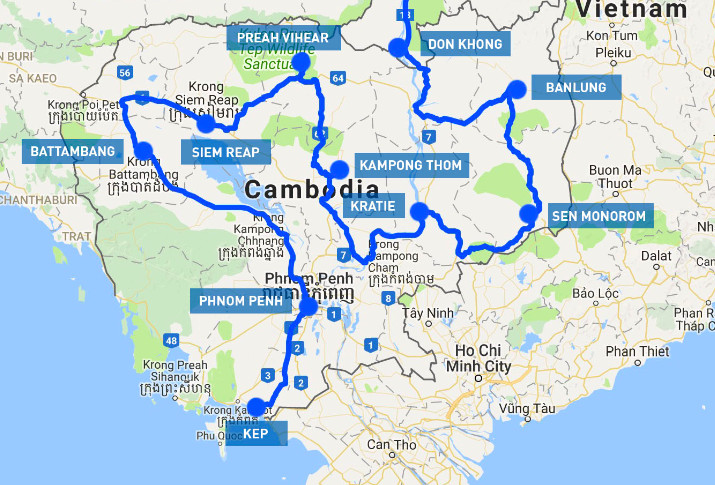 Our first stop was Banlung in Ratanakiri Province. Mountainous and sparsely populated, Ratanakiri is one of Cambodia's poorest and most isolated regions. Much of the population belongs to animist ethnic minorities, such as the Tampoun, the Kreung, the Jarai and the Katcha, whose cultures and ways of life have remained little-changed by time.
Yet Ratanakiri has evolved – particularly during the last decade, as tens of thousands of lowland Cambodians have settled here and converted much of the province's forests to agricultural uses. Sadly, the  hilltribes have missed out on the resulting uptick in the regional economy, and most groups remain very poor.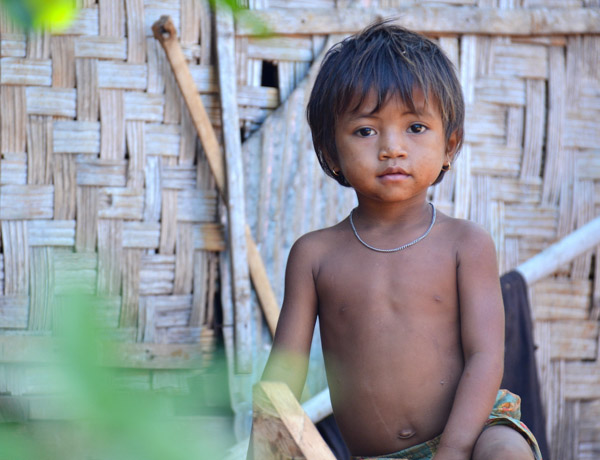 My task to find a good hotel was easily done, thanks to a beautiful lodge and former governor's residence near Banlung Lake. The following day I set out to explore a handful of hilltribe villages and an old cemetery.
In our first stop, a Kreung village, I learned about the tradition of "girl's houses". In Kreung culture it is a tradition – now slowly disappearing – to build girls their own private huts when they hit puberty. The idea of these "girl's houses", is to give Kreung girls the space and opportunity to invite boys over, get to know them, and have sex with them if they want to. The Kreung community value premarital sex, one girl told me, because it is a way of proving to parents that a boy and a girl love each other. She added: "If we have sex and we are sure we love each other, and so are our parents, then we can get married."
In another village one woman in particular really touched my heart. She waved me over to her hut and handed me a handmade carpet. As with most of the older village ladies, she was naked from the waist up, and I could see that she was emaciated and looked ill, but also so hopeful that I would buy her carpet. I did so, and took a photo of her with the promise that next time I would bring her a copy.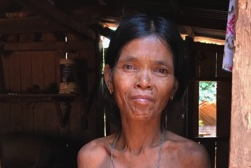 While you can just see the faintest hints of Western influence in these villages, many families live in tough conditions. But there are smiles everywhere, even though some might be shy, and I felt very welcome.
Later that day we swung close to the Vietnamese border. A dusty road in the middle of nowhere led us to a Jarai cemetery. Our guide had previously obtained consent to visit the cemetery, which until recently had been strictly off-limits to outsiders. But as the Jarai move deeper into the jungle, the elders who remain in a nearby village have become more relaxed about outsiders visiting and disturbing the repose of their ancestors' spirits.
As the small cemetery came into view through the trees, indigenous carvings of men and women, and huts with symbolic paintings daubed on their roofs emerged out of the bushes – an eerie and atmospheric spot indeed, its impact sadly diminished by the trash that more corporeal visitors have left in their wake.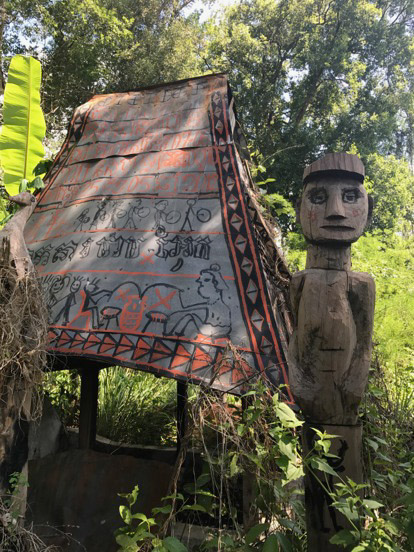 Ratankiri is known for its gemstones. The local artisanal miners work in difficult conditions to reach the stones, 20 metres below the surface, at the bottom of narrow shafts – quite a sight to behold.
I returned to my governor's residence and spent the evening on the open terrace. A beautiful end to a fascinating day!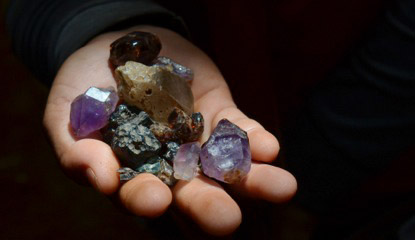 The next day I decided to go off-road to Sen Monorom. My driver was not happy and it took us a long time to drive on the bumpy roads as shown below. But happily his mood improved as the road conditions did towards the end of the day.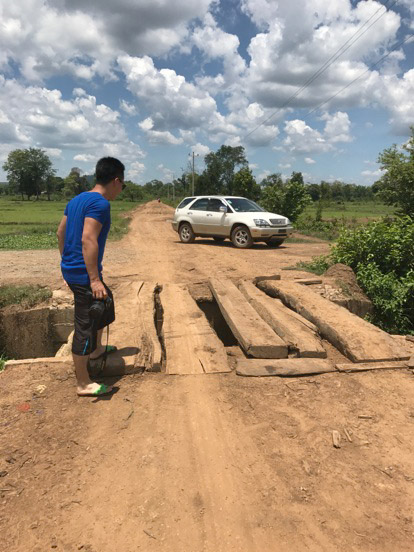 Eventually we arrived in Mondulkiri, which felt even more remote than neighbouring Ratanakiri. The town of Sen Monorom is a quiet but beautiful town nestled amongst hills; it has a lot of potential to develop into a centre for eco-tourism, but at present it's very undeveloped. Add to that the communities of hilltribe people, who have not yet been affected by mass tourism, and you have an area that is very attractive to the adventurous traveller.
While houses are increasingly being built in typical Khmer style, in the smaller villages you can still find traditional Phnong houses.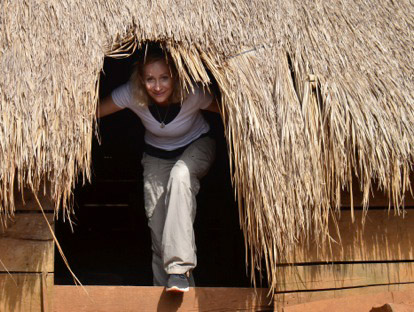 In these houses you can find traditional gongs and jars (some said to be more than a thousand years old). These are the most valuable possessions in an indigenous community, in both spiritual and material terms. Under the Khmer Rouge these precious objects were buried in the jungle and in many cases they still wait in the ground.
The next leg of my journey took me to Kratie from where we took a beautiful back road along the Mekong to Kampong Cham. Khmer and Muslim communities live alongside each other in peace here, and I loved the open and tolerant local atmosphere. I found an old building under renovation in the riverside town of Chhlong. This was being transformed into a small boutique hotel that I plan to use for our journeys in this region.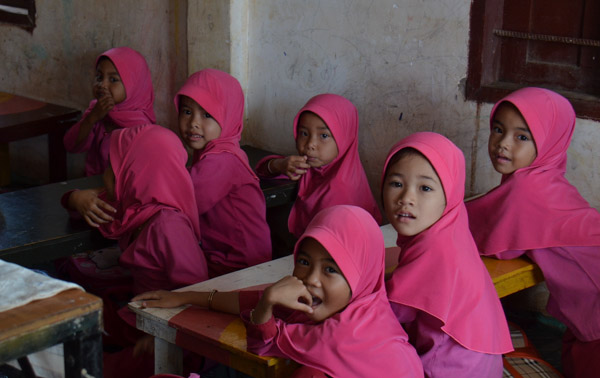 Kampong Cham surprised me with its quaint charm and a spectacular bamboo bridge. The kilometre-long bridge, which connects the island of Koh Paen with the mainland, is rebuilt every year after the rainy season. I continued to Kampong Thom, were I found a basic but charming boutique hotel and enjoyed the sunset over the Mekong.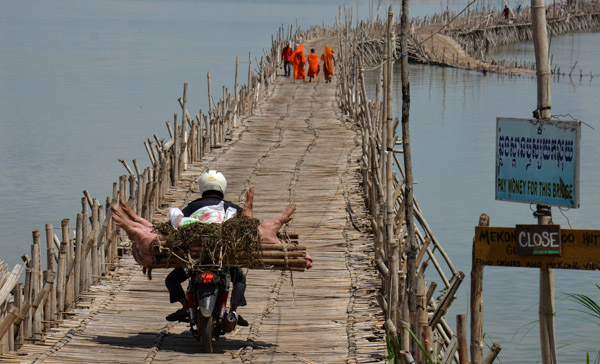 From Kampong Thom I had two choices; continue straight to Siem Reap and Angkor Wat or drive north to the Thai border. I decided to head to the Thai border and drove on a very flat – and unfortunately very boring road – to the Preah Vihear Temple. This Khmer temple is situated atop a 525-metre cliff in the Dangrek Mountains, which form a natural border between Cambodia and Thailand.
Despite its spectacular setting, the long, dull drive and the modest nature of the ruins themselves mean that Preah Vihear is not featured on our actual journey. Personally, I much prefer Ta Prohm in Siem Reap (shown below), where the overgrown remains really give one a sense of what Henri Mouhot must have felt when he "discovered" Angkor in 1860.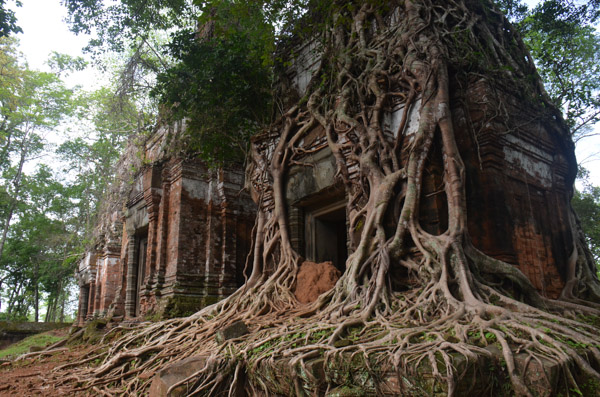 On this occasion, I spent little time in Siem Reap having been three times before, instead opting to explore Battambang more thoroughly. While the town is light on sights, Battambang's colonial architecture, riverside setting and laid-back cafés more than make up for this. I found some great restaurants and a beautiful hotel, where the owner hosted Angelina Jolie while filming "First They Killed My Father" in the town in 2016.
After an excursion on Tonle Sap Lake and an aborted drive through the jungle-draped Cardamom Hills (which I have since done on a return trip – an amazing drive, worthy of a post of its own) I realized that our itinerary needed a proper ending, so I extended my research to Kampot and Kep on the Cambodian coast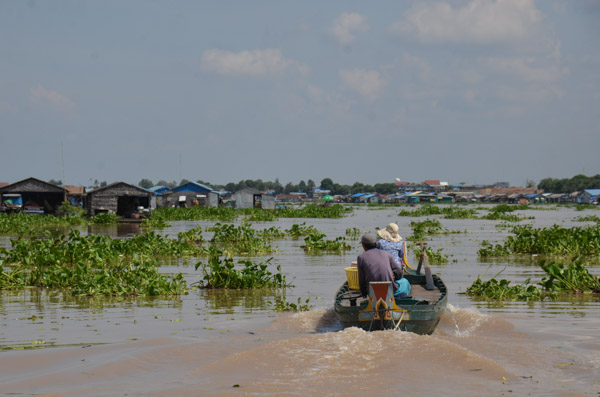 And here in Kep, with a view across the Gulf of Thailand to Phu Quoc (Vietnam) my research came to an end. Kep-sur-Mer was once a beach destination for French empire-builders and Cambodian high society, and I found spirit of a bygone era elegantly recaptured in a beachside hotel. The itinerary I expected to create had altered substantially, but instead I was left with something beautiful and unexpected, much like Cambodia itself – and with the great ending that I was looking for!

P.S. Not all of the places mentioned above made it into the final itinerary. To see what did make the cut, read more about Indochina: From the Mekong to the Gulf of Thailand on our website.
P.P.S. We will be announcing a very special journey through Cambodia to be held over Easter 2018. More details coming next week!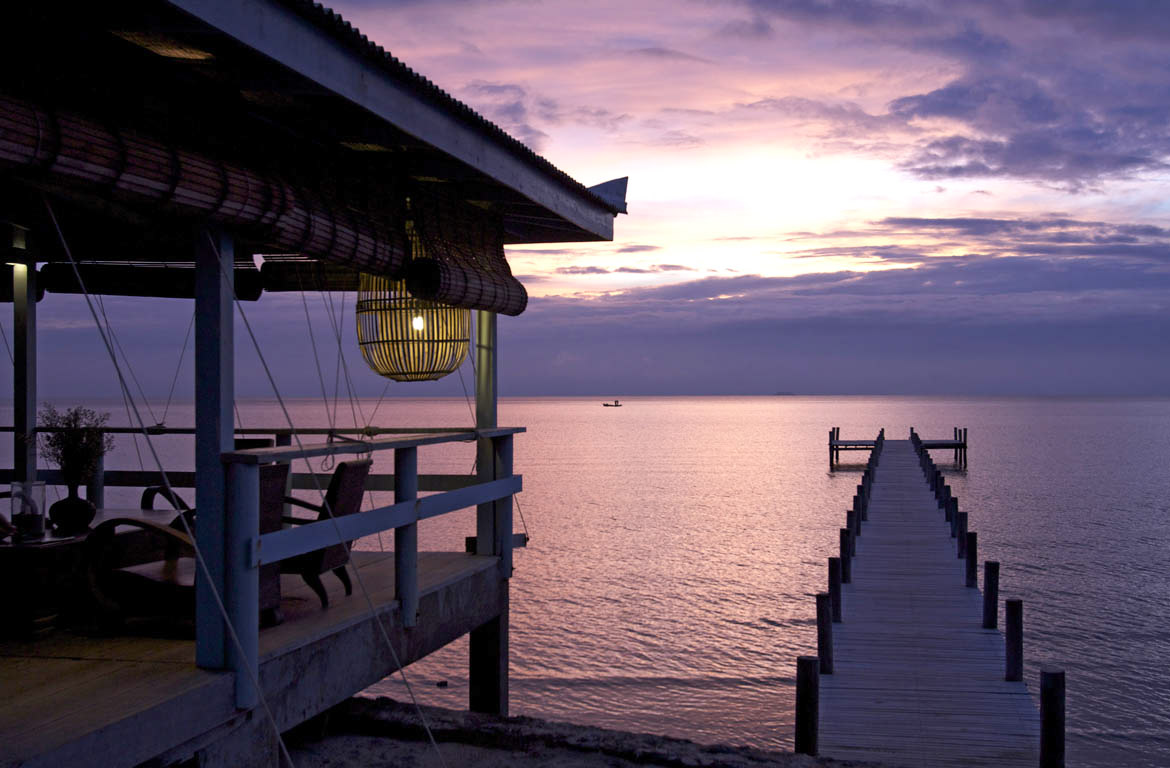 Please follow and like us: