Whether you're on the fringes of the Tibetan world in Yunnan or Sichuan,
travelling amongst Qinghai's yak herders or heading for Tibet's "big city", Lhasa, make sure that you leave time for the following, our top ten Tibetan experiences…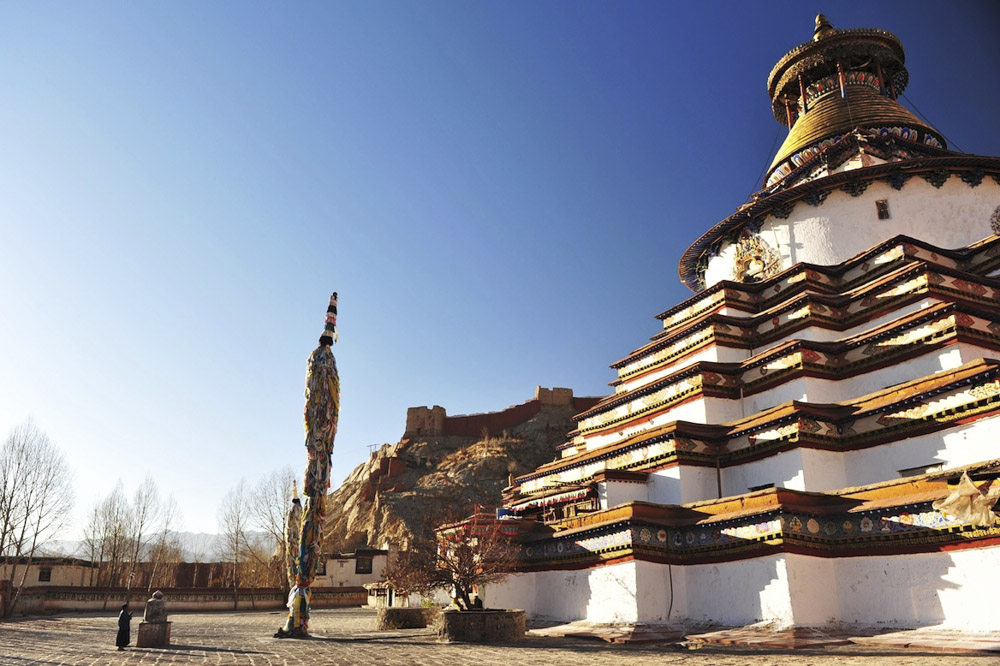 ---
Wherever you are on the Tibetan Plateau, one thing is certain; you will be up high. Ascending slowly and travelling overland are the best ways to acclimatise. But if you're flying into Lhasa you'll need to take steps to avoid altitude sickness impacting your trip. See your doctor before travelling, take it easy on your first few days and drink plenty of water. For more information, read our full high-altitude travel briefing.
---
Everywhere you go in Tibet, you'll see people respectfully circling chörten, monasteries and anything holy. Believers in Tibet's native religion, Bön, walk anticlockwise, but Tibetan Buddhists (that is, most Tibetans) walk clockwise around each kora or prayer circuit. Join the whirl of pilgrims and passers-by and make a few kora yourself.
The holiest places will be circled an auspicious 108 times, with the most devout pilgrims prostrating themselves around each circuit, one body length after another. One of Tibet's most challenging kora is around Mount Kailash. At 55 kilometres (33 miles) long, it reaches elevations of up to 5,600 metres (18,500ft) – survive 108 circuits of this and you'll be a candidate for instant enlightenment! (No, seriously.)
---
Watch rosy dawn light illuminate Yunnan's Kawakarpo, stare slack-jawed at Mount Everest from North Base Camp, or admire the ranks of jagged peaks below on the flight to Lhasa. Wherever you travel in Tibet, you will find fabulous mountains. Take time to sit and admire them – there's nothing quite like being dwarfed by the mighty Himalayas for restoring one's sense of perspective.
---
Tibet's monasteries and temples are atmospheric in the extreme. Lit by flickering yak butter lamps, the air filled with guttural chanting, the walls covered with sooty murals and altars flanked by statues of demons – it's enough to give you goose bumps. Get the most out of each chapel by first walking around (clockwise, of course) in silence to absorb the sights and sounds, before joining your guide for an explanation of the highlights.
---
Salty yak butter tea may sound odd and faintly unpleasant when you're sitting at sea level, but up in the mountains, it suddenly makes sense. The tea (once trekked in from Yunnan) revives one's spirits, the salt helps the body to adjust to altitude, the water prevents dehydration and the butter soothes wind-chapped lips. Yak butter tea has sustained generations of plateau-dwellers – nomads can drink up to 60 cups a day, though you only need to try one for experience's sake.

---
Scatter "windhorse" paper prayers from your car windows, shout "Lha so lo! Lha so lo!" ("Victory to the gods!") as you crest each mountain pass, festoon prayer flags from rocks and chörten, throw handfuls of juniper incense into pot-bellied monastery furnaces; there are many ways to bless a journey in Tibet. Religion still informs every aspect of life here – as you might expect in one of the world's harshest environments. Even if you're not a believer, you may find yourself joining the locals, infected by the spirit of this special place.
---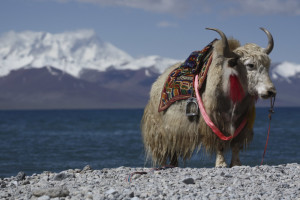 7. Make friends with a yak
Without the yak the Tibetan Plateau could never have been populated – its dung provides fuel on the largely treeless plateau, its pelt provides leather and wool for clothes and tents, and its milk, butter and meat provide life-sustaining calories in the harsh environment of the highlands. Yaks can be ridden, raced and can pull a plough, and hold a special place in the Tibetan heart. Make friends with one on your travels, if only to run your fingers through their thick, soft fur…
---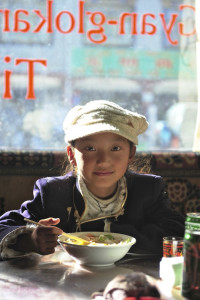 8. Make a meal of momos
Tibetan food is unfussy, tasty and hearty, and enjoys some wonderful names. Yak meat momos (dumplings) are eaten for breakfast or lunch, as is thukpa, a warming noodle soup. Meat-lovers will enjoy shaptrak, stir-fried beef, while vegetarians can eat shamey gongthuk (vegetable egg noodles). On a special occasion, you might be served bulug (pastries) or dresil (sweet rice studded with fruit and nuts). All of which makes a Tibetan meal a pleasure to order as well as to eat! Fancy trying it at home? We like this great Tibetan food site
---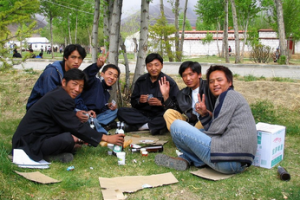 9. Stop for a picnic
Perhaps in a nod to the Tibetans' nomadic roots, perhaps just because it's a great way to enjoy the outdoors, picnics are popular on the Roof of the World. Follow the Tibetans' example, pack some momos and a thermos of butter tea (or some bread and cheese, if preferred), and head for the grasslands with a picnic rug.
---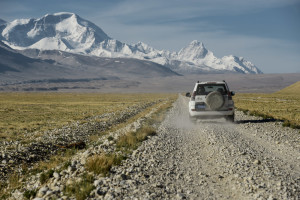 10. Enjoy the open (plateau) road
Whether perfectly paved, gravel or barely-there, Tibet's roads are mostly magnificent. From hair-raising mountain routes to the region's epic national highways, there's something about driving under wide blue skies towards a distant horizon that lifts the spirits and relieves even the worst case of wanderlust…
---
Our journeys in the "Land of Snows"…
ROADS ON THE ROOF OF THE WORLD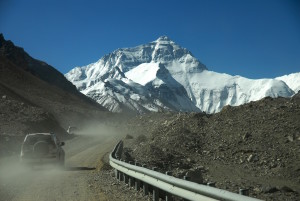 10-day journey
Lhasa – Gyantse – Shigatse – Mount Everest – Shigatse – Lake Nam-tso – Lhasa
⦁ Explore old Lhasa, visit the Potala Palace Tibet's holiest temple, the Jokhang
⦁ Visit the old towns of Gyantse and Shigatse
⦁ Drive along Lake Yamdrok and Lake Namtso, Tibet's most beautiful lakes
⦁ Enjoy unforgettable views of the Himalayas and drive right to Mt. Everest Base Camp
View our Journey Dossier here
---
TIBET THROUGH A LENS: LHASA TO MOUNT EVEREST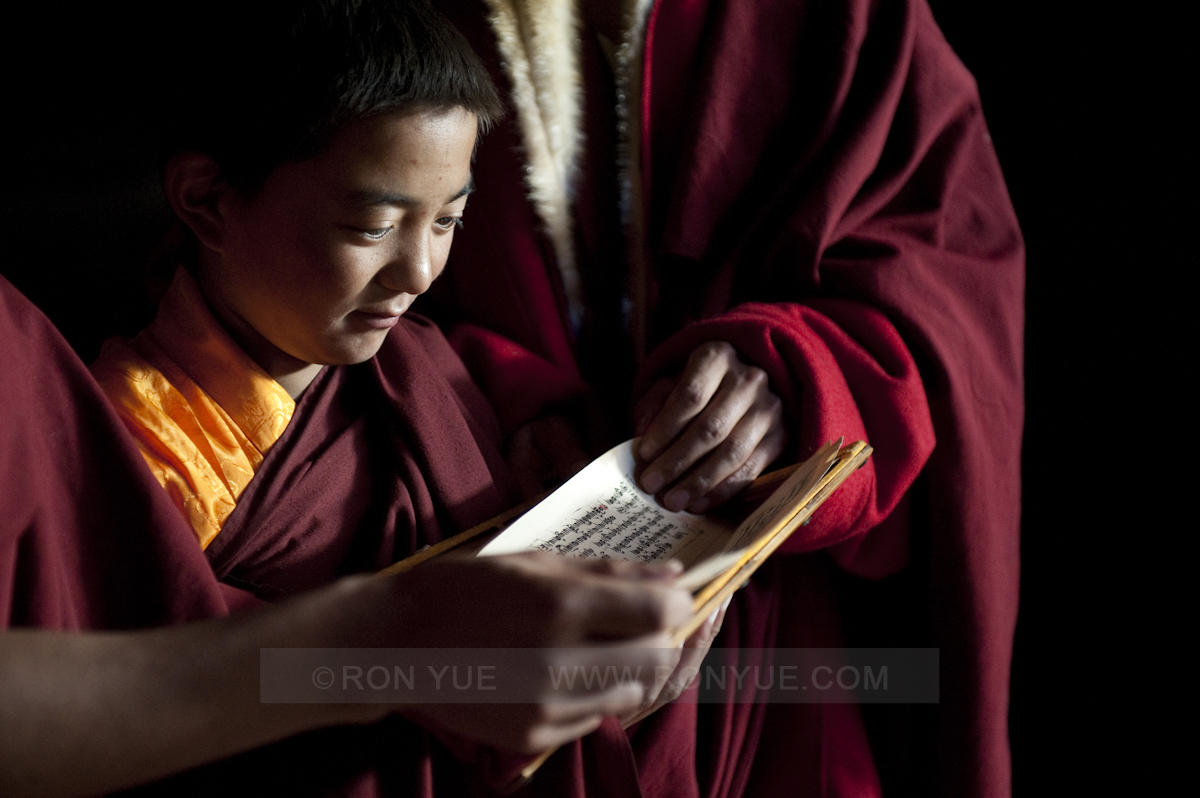 12-day photography journey
Lhasa – Gyantse – Shigatse – Mount Everest – Shigatse – Lake Nam-tso – Lhasa
⦁ Lhasa, Mt. Everest, holy lakes, adventure, blue skies, snow-capped mountains, red-robed monks, the Jokhang, the Potala, open roads…the journey of a lifetime!
⦁ Find a new appreciation of the beauty around you with professional photographer, Ron Yue, and return home with photographs as wonderful as your memories (and newfound skills!)
View our Journey Dossier here
---
LANDS OF SILK AND SNOW: LUANG PRABANG TO LHASA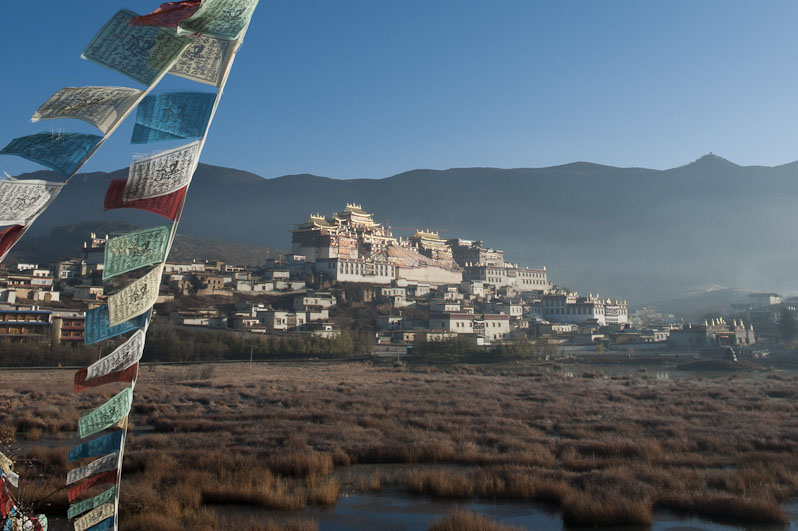 Luang Prabang – Muang Xai – Menglun – Lake Dianchi – Xizhou – Lijiang – Shangri-La – Deqin – Markham – Zogang – Rawok – Pomi – Bami – Lhasa
⦁ Drive from charming Luang Prabang to Lhasa in Tibet…
⦁ Highlights include: Luang Prabang, Xishuangbanna, Meili Snow Mountain, Ranwu Lake, Lhasa and much more in between
View our Journey Dossier here
Please follow and like us: