Tibet is a richly rewarding place to travel. While there's always more to discover, we have learned a lot in the last nine years of organising and leading journeys on the Tibetan Plateau.
Here is our guide for first-time visitors…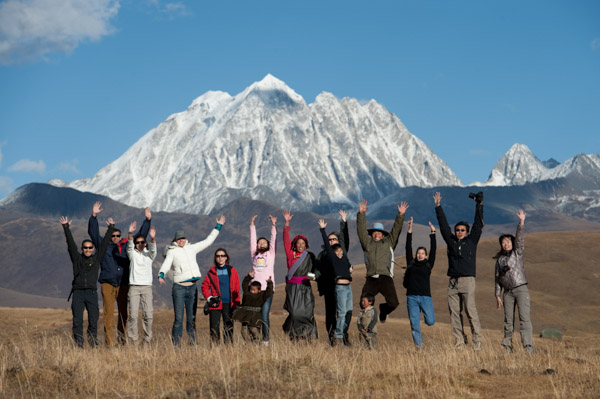 Everyone knows Tibet—at least, we think we do. The name conjures a series of beautiful images of hilltop monasteries and nomads' tents; of blue skies, prayer flags and snowy peaks. And all these things are present in quantity, but they are only part of the picture.
In truth, few of us know the reality of 21st-century Tibet. Even after running trips across Tibet for the last eight years, On the Road staff are still discovering and learning more. That said, we have learned some things since our first trip in 2009…
---
1. Tibet is huge.
Though it may seem dwarfed by the rest of China, don't be fooled. Approximately two-thirds the size of Western Europe, Tibet is colossal. Add in the contortions that each road must make to go up and over the region's many mountains, and you have the makings of an epic (and beautiful) journey, however far you're going!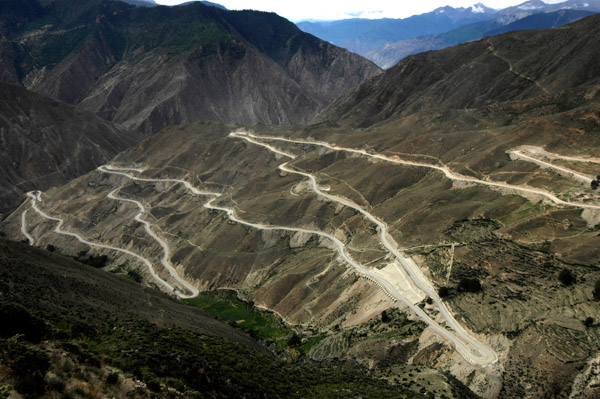 2. And that's just the TAR…
What we think of as Tibet is officially known as the Tibetan Autonomous Region (TAR). The ethnic Tibetan homeland, however, extends into the Chinese provinces of Yunnan, Sichuan, Gansu, and Qinghai, collectively known as "Greater Tibet".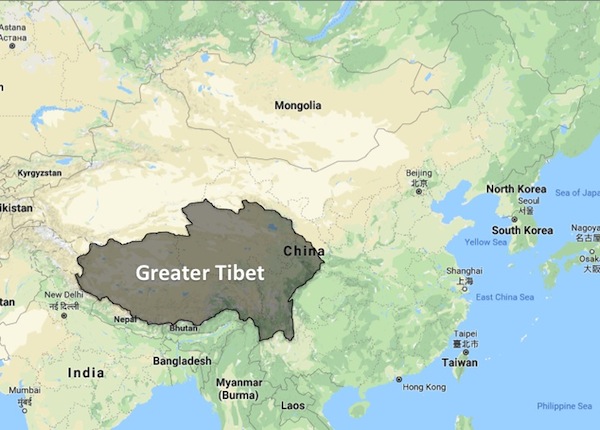 Greater Tibet is almost twice the size of the TAR, and covers around 25 percent of China's landmass. Clothing, architecture, language and traditions vary widely across the region; if you've been to Lhasa, for example, you have a wonderful surprise awaiting you in the thick forests and mysterious valleys of Chamdo, in Eastern Tibet. (We drive through Chamdo on this journey.)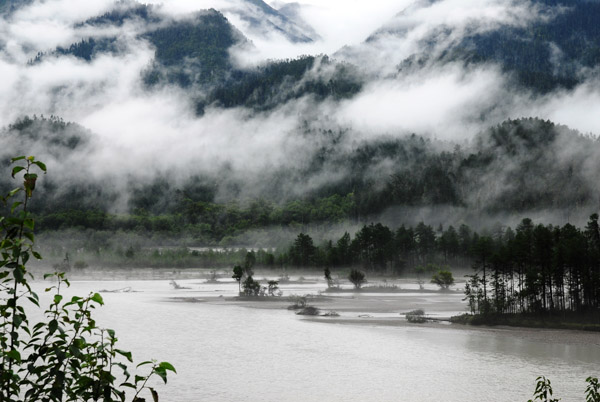 Many visitors see the TAR as "Tibet Proper", but the Tibetan regions of neighbouring provinces are just as authentically Tibetan, and often more straightforward to explore – as we do in Searching for Shangri-La, which takes in the Tibetan part of Yunnan.
3. "The Roof of the World."
Averaging approximately 4,500 metres (13,000 feet) above sea level, Tibet has the highest mountain, lake, railway, road, and tunnel in the world. The epic scale of the landscape here is enough to make anyone feel small, particularly in the region around Mount Everest, the Himalaya's spectacular heart.
Standing at Everest's North Base Camp, and looking at the peak's sheer north face, just 18 kilometres away and more than 5,800 metres vertically above you, must rate as one of the most memorable travel moments – even for the best travelled among us. We visit Base Camp on this journey.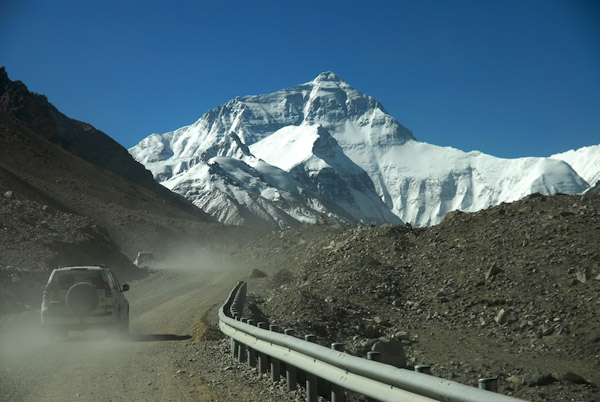 4. Where did all the oxygen go?
The air in Lhasa has 40 percent less oxygen than it does at sea level. When traveling in Tibet, your heart rate and breathing patterns will modify themselves to increase your blood's oxygen-carrying capacity. This can take a few days, and many people experience altitude sickness during the acclimatization period.
Altitude sickness can cause severe headaches, breathlessness, irritability, nausea and worse. While the only sure cure is to descend, there is a handy drug (Diamox/acetazolamide) that can help prevent altitude sickness from impacting your journey – though as always, please speak to your doctor before taking Diamox to ensure that it is suitable for you.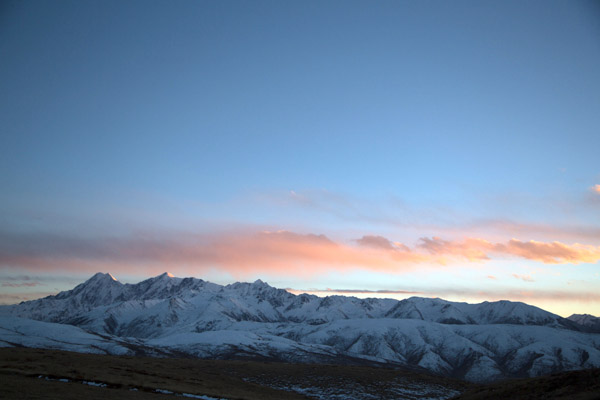 5. A yak isn't always a yak
Yaks are perhaps the best-known Tibetan animal. Perfectly suited to the high altitude, they have thick fur and huge lungs to extract as much oxygen as possible from the thin plateau air. Wild yaks are only found in the remotest corners of the harsh Changtang Plain, near Tibet's border with Xinjiang. Domesticated yaks are strong but very naughty, so farmers often crossbreed them with cattle to create a more docile hybrid called a dzo.
Whatever you call them, these beautiful beasts play an essential role in plateau life, providing their owners with milk, butter, meat, wool, leather and fuel – as well as doing valuable service as the "Tibetan tractor"…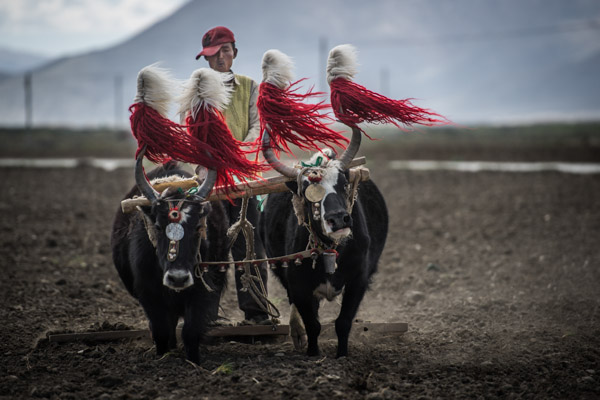 6. Asia's crossroads?
Given the challenges – distance, altitude, climate –  that attend any journey to Tibet, it would be perhaps understandable if the region had developed in complete isolation. And yet that isn't the case. The Tibetan Plateau is criss-crossed with the ghosts of old trade routes. Tibetan Buddhism combines centuries of ideas and influences from the Indian Subcontinent and China. Tibetan kings once ruled over an empire that stretched from modern-day Afghanistan into lowland China, and many of south-west China's minorities once called the Tibetan Plateau their home.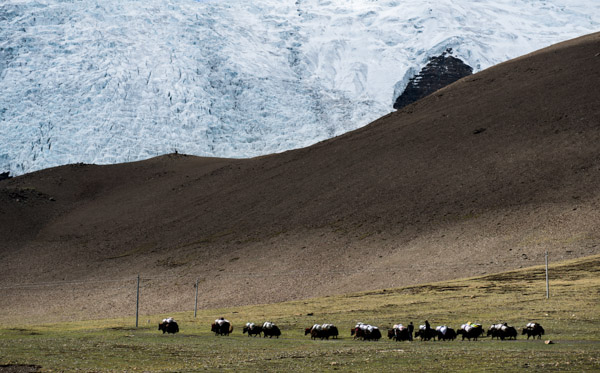 7. It helps to know where to go
Tibet is changing ever more rapidly, true. Numbers of migrants from elsewhere in China are growing, also true. And the Potala Palace is a museum rather than an actual palace these days. But step inside the Jokhang Temple or listen to the monks praying at Tashilumpo; join a festival crowd for Saga Dawa, or stop in at a Lhasan teashop, and those changes fade to insignificance. Tibetan culture is thriving amid adversity, you just need to know where to look.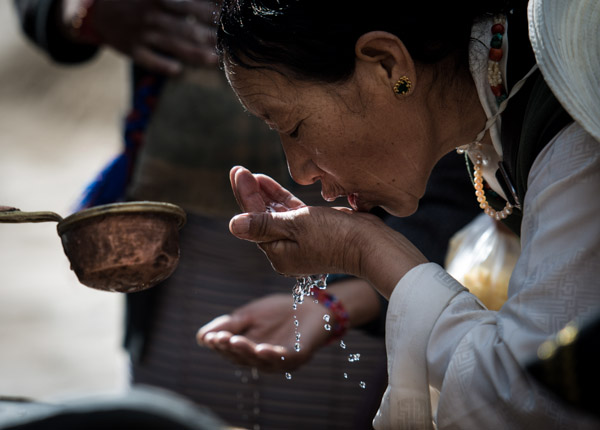 8. Faith is the invisible engine of Tibetan life.
For those of us who live in secular modern societies, the strength of the Tibetans' Buddhist faith is one of the most striking aspects of a journey here. It is common to see pilgrims by the roadside, prostrating themselves in the dust and measuring out their long route to Lhasa – often hundreds of kilometres – one bodylength at a time.
Prayer beads, prayer wheels, prayer stones, prayer flags, prayers for passing the time, prayers for travelling in the mountains – even if you're not on a pilgrimage, there are many, many ways to bless a journey on the roof of the world.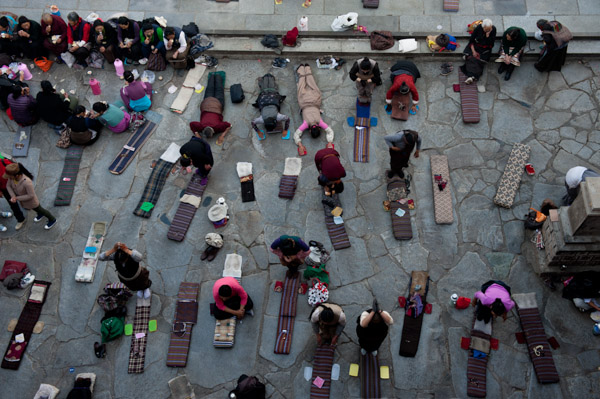 9. There's a season for everyone.
We plan our Tibetan journeys in spring and autumn because there are fewer visitors and clearer skies than in summer. That said, the wetter summer months find Tibet at its lushest, and many festivals are held while farmers wait for their crops to ripen. Winters can be bitterly cold, but the "off-season" sees large numbers of pilgrims descending on Lhasa (and most visitors staying warm elsewhere), so it's a great time to visit the Tibetan capital.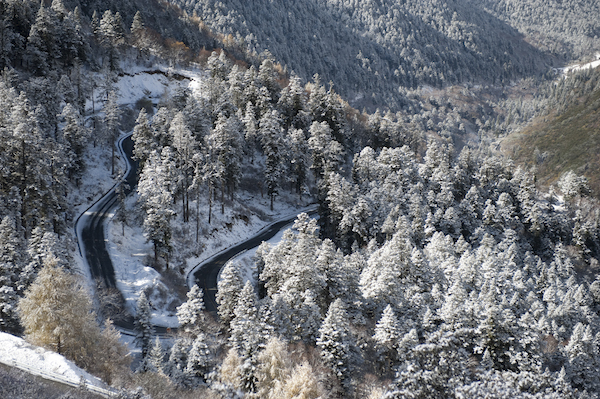 10. Tibet is truly unique.
There is, quite simply, nowhere else in the world like it. Go and find out for yourself. You will return with a heady mixture of thoughts, feelings, and emotions—but not one of them will be disappointment…
Discover the full range of journeys to Tibet and the surrounding regions on our website.
Please follow and like us: