Momos, jiaozi, ravioli, pierogi, gyoza, wonton – dumplings can be found the world over. There's something about bite-sized pieces of dough stuffed with tasty filling that translates as "comfort food", wherever you are.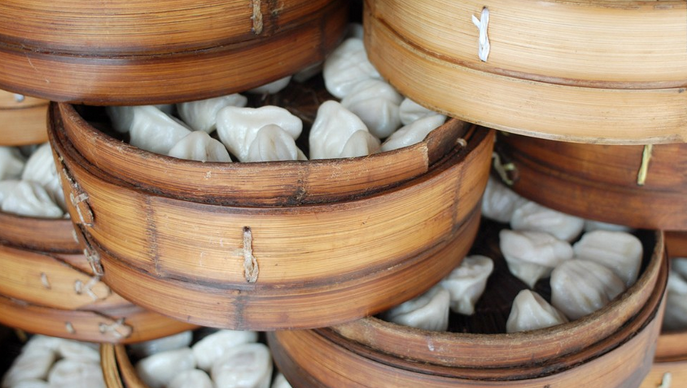 One night when we were researching our first Tibetan itinerary, an adventurous French motorbiker led us to a small dumpling shop in Ganzi, Sichuan. Inside, in semi-darkness, we ate dishes of steamed jiaozi topped with fresh coriander, tangy black vinegar and crunchy peanuts, all washed down with smoke-tinged tea. Even eight years later memories of that simple meal make me feel hungry again.
The history of the dumpling is a maze of migratory patterns and etymology in which most roads lead back to China. One enduring story is that Marco Polo introduced dumplings from China to Europe, although this is almost certainly apocryphal. Another story (and my personal favourite) holds that Turkic horsemen carried frozen dumplings as a convenience food on their expeditions, thereby spreading them across Eurasia. The remains of three 1700-year old pork and chive dumplings, desiccated but eminently recognisable (why change a winning formula?), have been unearthed in the desert near Turpan in Xinjiang.
Whichever backstory you prefer – most food historians believe that dumplings were invented independently in several places – there certainly are a lot of different types of dumplings in Asia and Europe.
Usually (but not always), these are roundish, stuffed, and steamed or boiled. Often, dumplings are considered a humble dish, making use of food scraps or stretching leftovers. But all good dumplings are more than the sum of their parts, magically elevating their everyday ingredients into one delicious mouthful.
While On the Road seldom visits Ganzi these days (though it may be worth a detour, just for the jiaozi), you can try these other delicious dumplings on one of our journeys:

Momos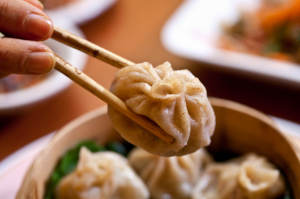 The world's highest dumplings, Tibetan momos are typically filled with minced yak meat and onions. Steamed and dipped in sepen (a tongue-searing chilli sauce), momos are the perfect fuel for an expedition across the Plateau. Where Tibetans go, momos follow, and these dumplings can now be eaten in Bhutan, Nepal and India, their fillings adapted to suit local palates and ingredients.
Schlutzkrapfen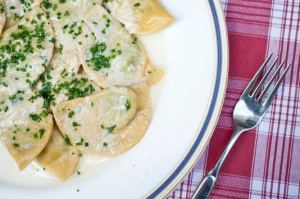 South Tyrol's semi-circular schlutzkrapfen can be eaten along the length of the Dolomites. Best served tossed in butter and sprinkled with Parmesan, schlutzkrapfen fillings showcase South Tyrol's unique mix of Italian and Austrian influences, with familiar Italian combinations like ricotta and spinach as well as more Germanic stuffings such as sauerkraut and turnips.

Germknödel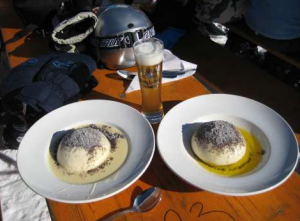 Like many Austrian dumplings, germknödel (yeast dumplings) originated elsewhere in the Austro-Hungarian empire (in this case in Bohemia, in today's Czech Republic), but have been enthusiastically adopted by Austrians. These substantial dumplings are filled with plum jam and tossed in poppy seeds, sugar and melted butter, making them excellent for refuelling after a gruelling morning skiing, or sightseeing in Vienna.

Pun Sip Neung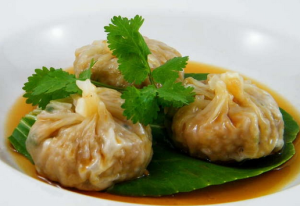 Their name meaning, literally, "rolled, sealed and steamed", pun sip neung are one of Thailand's few types of dumplings. Minced chicken or fish are mixed with dried spices, fresh herbs and garlic, then sealed inside rice and tapioca flour skins, steamed and served topped with crisp deep-fried garlic, chillies and more fresh herbs. No dipping sauce needed!
We hope you've enjoyed this digression on dumplings! What are your favourites?
Bon appetit!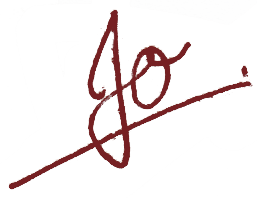 ---
Taste delicious dumplings on the following journeys…
LANDS OF SILK & SNOW: FROM LUANG PRABANG TO LHASA – Our ALL NEW, UNIQUE journey from subtropical Laos to the Himalayas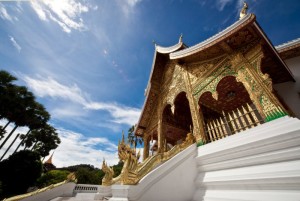 Laos – Luang Prabang – Luang Namtha – Menglun – Lake Dianchi – Xizhou – Lijiang – Shangri-La – Deqin – Markham – Zogang – Rawok – Pomi – Bayi – Lhasa
SALZBURG, NORTHERN ITALY, THE ADRIATIC SEA, THE ALPS, AND VIENNA – Drive on splendid roads, some leading through wine regions, others across the Alps, and yet others running along winding coastlines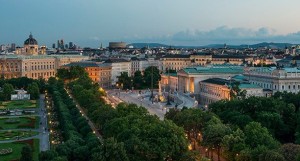 Berchtesgaden – Salzburg – South Tyrol – Istria – Ljubljana – Otocec – Vienna
Please follow and like us: