Posted on 6 Jan, 2018
Our founder, Peter Schindler, remembers the twists and turns of an autumn journey in northwest Yunnan…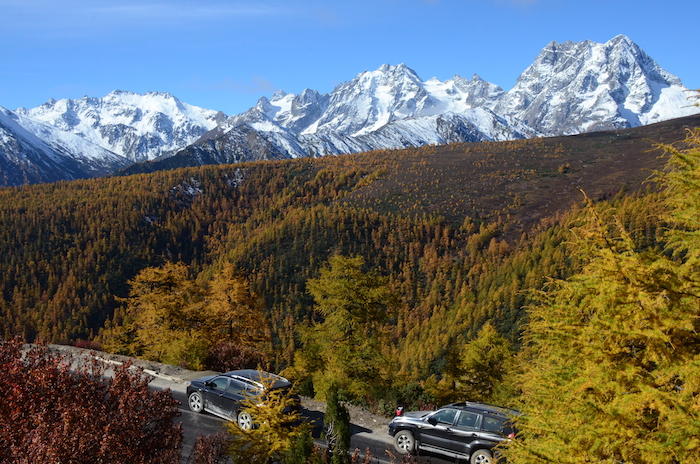 Continue reading →
Please follow and like us:
Posted on 1 Dec, 2017
Tibet is a richly rewarding place to travel. While there's always more to discover, we have learned a lot in the last nine years of organising and leading journeys on the Tibetan Plateau.
Here is our guide for first-time visitors…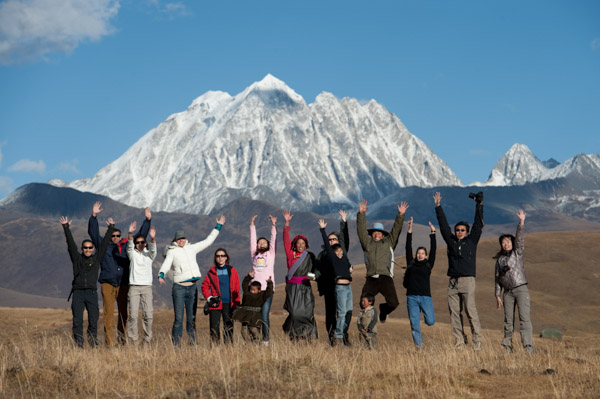 Continue reading →
Please follow and like us:
Posted on 27 Aug, 2017
In the second of our two photo essays on beautiful Yunnan,
we look to the province's lush and exotic south, Xishuangbanna…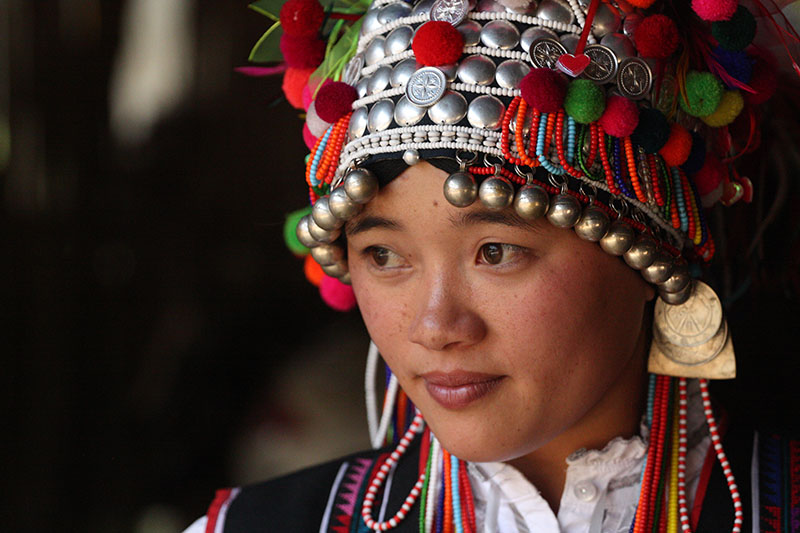 Continue reading →
Please follow and like us:
Posted on 15 Aug, 2017
China's Yunnan province sits astride a crossroads.
Here, lowland China, Tibet, Southeast Asia and the Indian Subcontinent meet, creating somewhere utterly special. In the first of two photo essays, we look to the province's rugged northwest…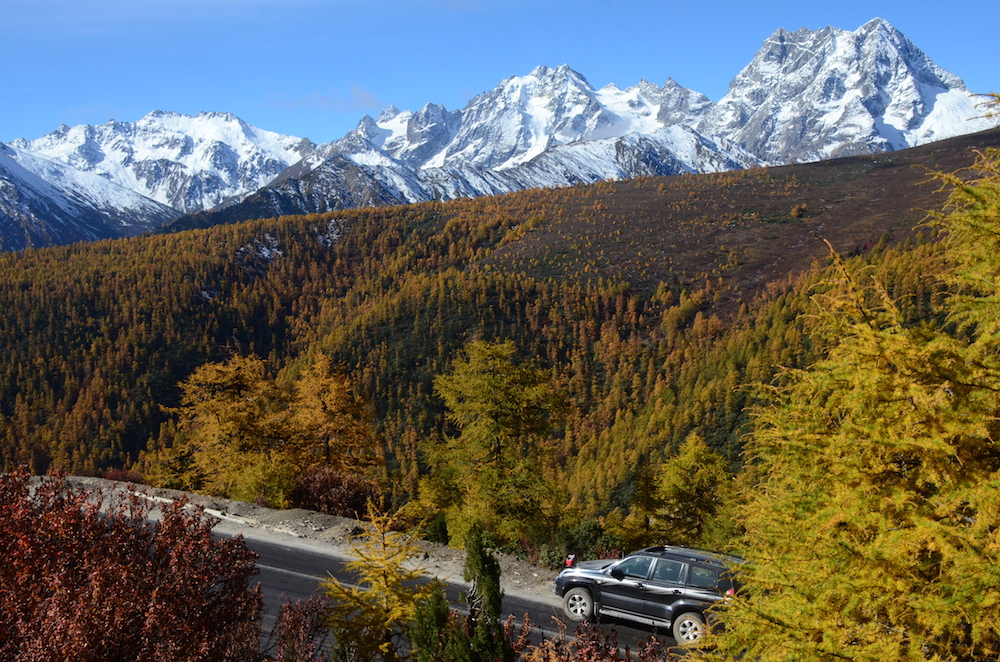 Continue reading →
Please follow and like us:
Posted on 25 May, 2017
The Tea Horse Road linked Tibet and South-East Asia for over a thousand years. Heavily-laden mule trains would trek for months from the subtropics to Lhasa, crossing some of the most challenging terrain on earth en route. And for why? All for a cup of tea…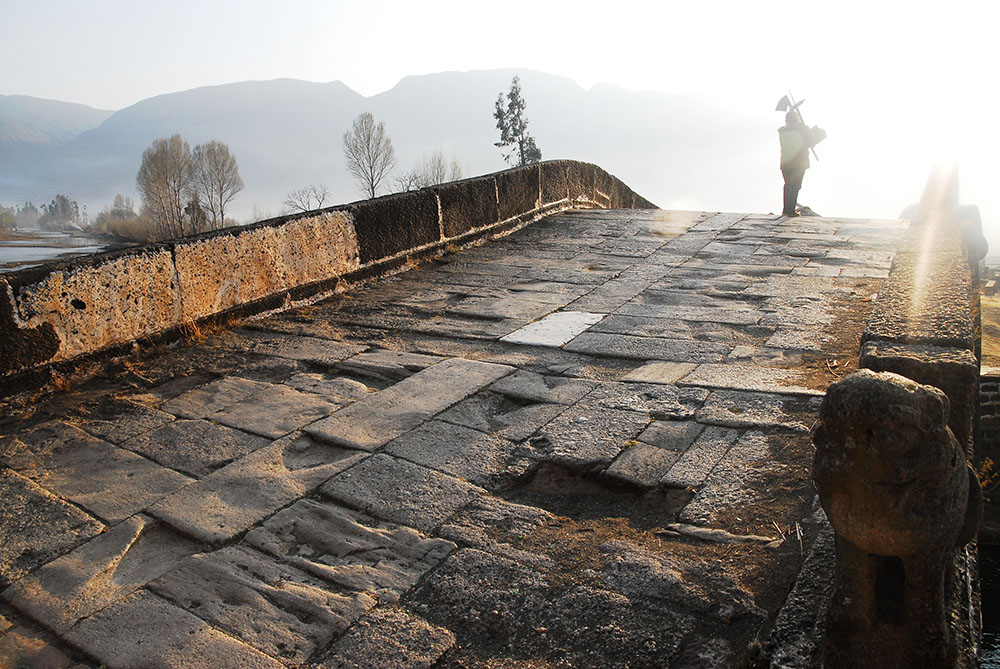 Just outside the village of Shaxi in Yunnan, a bridge arches over the Heihui River. Its flagstones have been worn smooth by generations of travellers' feet, and it is a beautiful addition to the landscape, but it didn't really catch my attention until someone told me that the bridge was part of the Tea Horse Road.
It was my first trip to Shaxi, and I had barely heard of the Tea Horse Road, but there's something about trade routes that inevitably tugs at the imagination. Epic travels over mountain ranges, across deserts and seas, all in order to exchange luxuries like silks or spices – they're the quintessential overland journeys.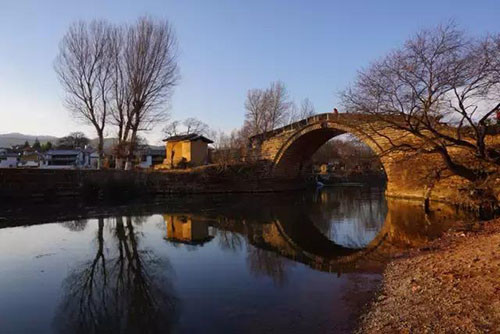 The Tea Horse Road was a network of trails that snaked from the gentle tea-growing hills of southwest China across eastern Tibet to Lhasa and beyond. Many things – beliefs, news, genes – made their way along the route, but the route was established and maintained in order to trade and transport tealeaves.

This tea came from its original home, the humid forests that sprawl across today's southern Yunnan and northeastern Burma. Here, you can still walk into the woods to see gnarled tea trees that have been tended by Aini, Blang and Jinuo farmers for centuries. The leaves were – and are – steamed and packed into bricks or discs along with the caffeine-and tannin-rich stems and stalks, making the tea easy to transport for the long, tough journey ahead.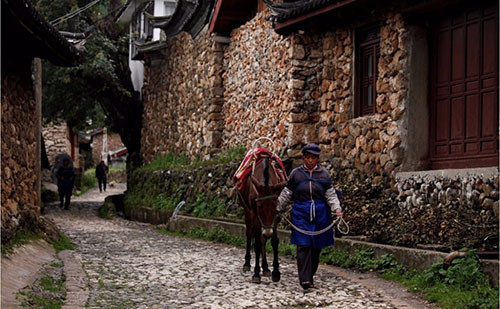 The route ran north, out of the subtropics and uphill to Dali, which, at the time of the first tea caravans, was the capital an independent kingdom, Nanzhao. Carried by man and by mule, the tea changed hands with each shift in the terrain. The challenges of adapting to the geographical variation en route would have been insurmountable for a single set of mules and muleteers.
Instead, the tea passed from one people to another as it worked its way north. From Dali, Bai and Hui traders took over, before handing their precious cargo over to Naxi and Yi caravans. Occasionally, the tea would reach the edge of Tibet, where lados (Tibetan muleteers) took over for the longest and most perilous stretch across the mountains of Chamdo to Lhasa.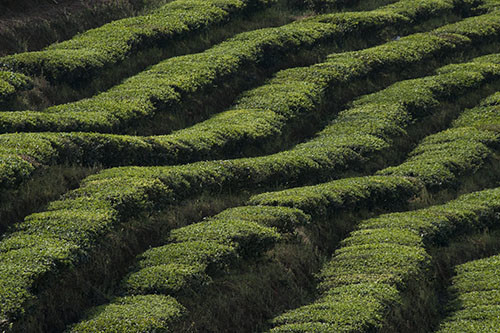 It was tea that bound the links of this chain together. Along the route, sharing tea was considered as binding as a signature or wax seal, creating trust as it was sipped. Tea also connected the traders to the communities that hosted them, bartering tea balls for access to pasture or supplies.
And yet, while the tea itself was undeniably important to the communities the Tea Horse Road passed through, the mule trains bought something less tasty but even valued with them; Information and news of the world beyond. For many villages along the trail, the muleteers were a vital link to the wider world. When this trading route was bypassed by highways in the mid-twentieth century, these links were largely lost.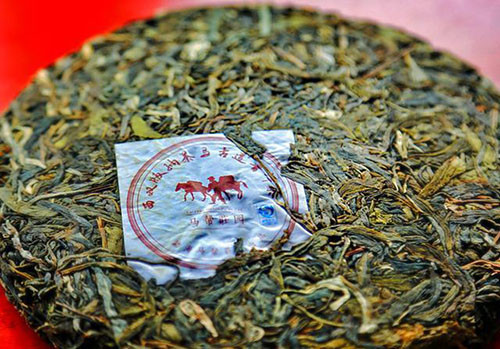 The Tea Horse Road existed for trade but it meant more than that. The journey might have been a relay, but it was also a bridge, connecting quite different groups of people to one another, with all working together for a common goal – the humbled and most refined pleasures, a cup of tea.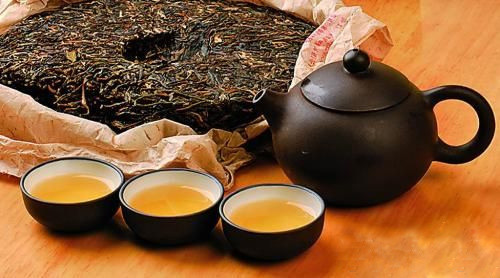 *   *   *
For those interested in reading a first-hand account of a modern journey along the Tea Horse Road, we thoroughly recommend occasional On the Road Experiences host, Jeff Fuchs's 2008 book, "The Ancient Tea Horse Road".
---
Our journeys on Tea Horse Roads… 
YUNNAN THROUGH A LENS: TEA HORSE TRAILS
Capture memories as beautiful as the landscape on this photographic journey through northwest Yunnan…
Kunming – Xizhou – Lijiang – Tacheng – Shangri-La – Kunming
•  Explore this region's incredible diversity of plant and animal life, and the large number of ethnic minorites

 •  Wander cobbled streets in well-preserved old towns and feel through you and your camera are traveling back in time

•  Photographer Ron Yue will be on-hand to coach you through a series of masterclasses and workshops during this journey
Journey Dossier
Travel Dates
Nov 3, 2017
---
A beautiful back road journey through Yunnan's less well-known village treasures.
Kunming – Xizhou – Shaxi – Tacheng – Deqin – Shangri-La – Lijiang – Kunming
⦁ Discover a region of northwest Yunnan which can lay a reasonable claim to being the home of James Hilton's fictional Shangri-La!
⦁ Enjoy the perfect combination of adventure and luxury; often you will find yourself in the middle of nowhere and yet every evening you will be in charming hotels
Journey Dossier
Travel Dates
Nov 17, 2017
---
FROM SHANGRI-LA TO THE LANNA KINGDOM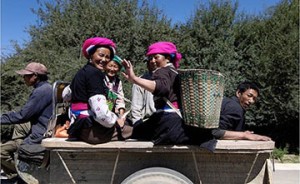 Cross the borders of three countries within a journey!
Where do we go?
Day 1: Arrive in Kunming
Day 2: Shangri-La to Lijiang
Day 3: In & around Lijiang
Day 4: Lijiang to Xizhou
Day 5: Xizhou to Dianchi Lake
Day 6: Dianchi Lake to Menglun
Day 7: In & around Xishuangbanna
Day 8: Menglun to Luang Namtha
Day 9: Luang Namtha to Chiang Saen
Day 10: In the Golden Triangle
Day 11: Chiang Saen to Chiang Mai
Day 12: Depart from Chiang Mai
What you will discover
⦁ One of the most beautiful driving holidays in Asia
⦁ Luxury, comfort and adventure all in one!
Journey Dossier
Travel Dates
Dec 22, 2017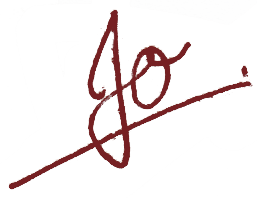 Please follow and like us:
Posted on 22 Apr, 2017
When is a photo more than a photograph?
The interview wasn't going to plan. I was talking to two young people, Hugo (11) and Astrid (8), who joined our first family photography trip a year ago. The thing was, they couldn't remember very much about it. I had arrived with a neat set of questions: Were you interested photography before the trip? What was the most memorable part? Astrid remembered a friendly dog; Hugo a young boy playing with blocks.
We began to look through photography coach, Ron Yue's photographs from the trip. These jogged their memories, and more details began to emerge – though seldom the ones I expected.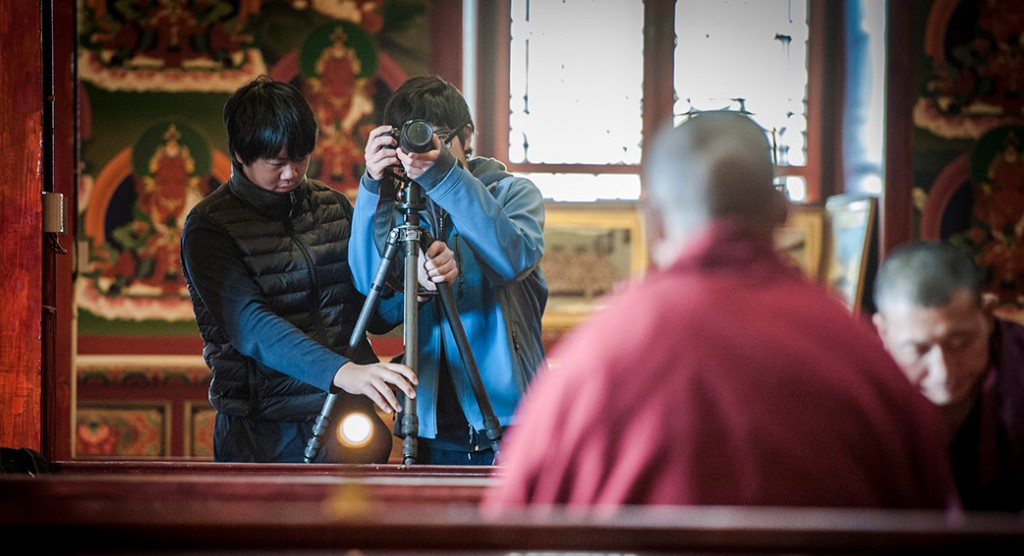 The itinerary starts in Kunming before heading to north-west Yunnan, taking in Dali, Shaxi, Lijiang, Tacheng before it ends in Shangri-La. I know the route very well, having driven it maybe twenty times, and love it for the vernacular architecture, minority cultures and beautiful scenery en route. But Hugo and Astrid had experienced the trip quite differently.

We laughed at pictures of people taken down pipes, Ron's many photographs of old people ("So old!"), and cooed over pictures of the snub-nosed monkeys that live in the hills outside Tacheng ("So fluffy!").

As we turned to look at the photos the children had taken themselves, funnier and more personal stories surfaced; one about Astrid riding a goat, another about someone photo-shopping pimples all over a photograph of his friend's face, before Hugo turned the boy's picture purple.

They each picked out specific photographs – Hugo had taken a clutch of photos in Lijiang on a setting that turned the evening sky electric blue, leaving the streetlamps shining a warm orange light onto the crowds below, Astrid had spent time trying to capture a beautiful lock from an interesting angle. We oohed and aahed over some more great shots of the monkeys, and found a picture of Astrid's friendly dog.

Our conversation made me realise how much I expected them to trot out the same things that I find noteworthy about the itinerary. It was refreshing and interesting to see familiar places in a new way, and a valuable reminder that we all see and experience the world differently. And that comes through in all our photographs, whether we're young or old, novice or seasoned professional.

On every photo trip I've hosted, the final night wrap-up session, where everyone shows their best photos from the trip, has led guests to ask one another "Where did you take that?" – because it shows an aspect of something they didn't notice themselves.

But, equally, another thing that I appreciate again after talking to Astrid and Hugo is just how effective photographs are at capturing a moment, a mood and a feeling. Of course, looking at their shots reminded them of what was shown in the photograph itself, but it also helped them to recall other stories and moments from the trip. When I spoke to Ron about this, he agreed; "I think I can remember the circumstances behind almost every photo I've taken – the back story, a general feeling," and this from a man who takes pictures for a living.

So there it is; each of us puts more of ourselves into our photographs than we might realise, just as we get more out than we might expect. My thanks to Astrid and Hugo for reminding me of this – as well as for proving that it is, indeed, possible to ride a goat.

Our journeys for family and kids…

Start your holiday with a Family Adventure with Master Photographer Ron Yue

Where do we go?

Day 1: Arrive in Kunming
Day 2: Dali & Xizhou
Day 3: In Xizhou
Day 4: Xizhou to Lijiang
Day 5: In Lijiang
Day 6: Lijiang to Tacheng
Day 7: In Tacheng
Day 8: Tacheng to Shangri-La
Day 9: Shangri-La
Day 10: Shangri-La to Kunming

What you will discover

⦁ Experiences, not things

⦁ Give your children the gift of
photography…to see beauty
everywhere

⦁ Come home with wonderful
photography memories of a
great time spent together

Journey Dossier

————————————

Go on a Family Holiday you will never forget!

Where do we go?

Day 1: Arrive in Kunming
Day 2: Dali & Xizhou
Day 3: In Xizhou
Day 4: Xizhou to Shaxi
Day 5: Shaxi to Tacheng
Day 6: In Tacheng
Day 7: Tacheng to Shangri-La
Day 8: Shangri-La to Lijiang
Day 9: In & around Lijiang
Day 10: Departure from Lijiang

What you will discover

⦁ Introduce you and your
children to a different world
from your everyday
experience

⦁ Come up-close-and-personal
with the endangered Golden
Snub-Nosed Monkeys

⦁ Practice your Mandarin…
nothing a like haggling in
local markets!

Journey Dossier

Stories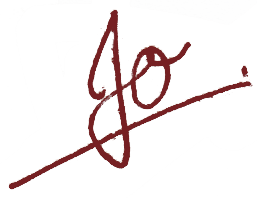 Please follow and like us:
Posted on 14 Apr, 2017
Yunnan's food is one of China's most delicious surprises, yet Yunnanese cuisine is not well known outside China. Why is this the case? We look at six foods that define this fascinating and beautiful province.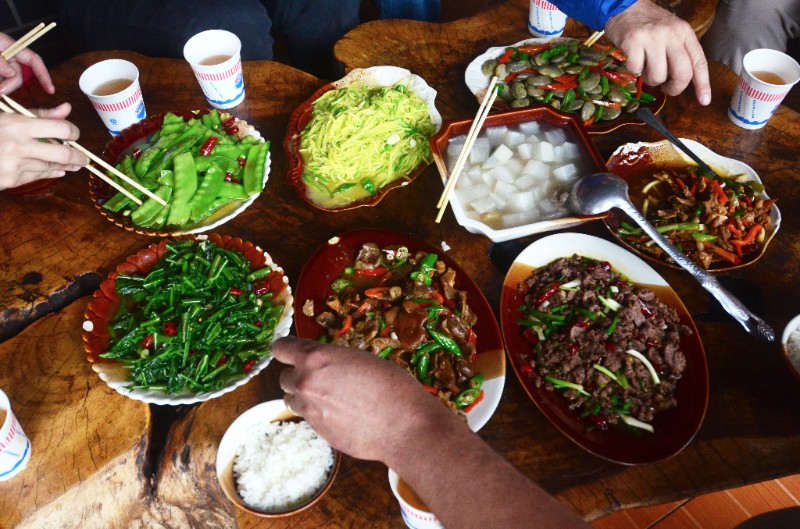 Too often, Yunnanese cooking overseas is reduced to a single dish – "crossing bridge noodles" (see below for the story behind this dish's name). Individual bowls of piping hot broth are served along with plates of raw meat, vegetables and noodles that diners tip into the soup to cook. While people from Yunnan certainly do love a bowl of rice noodles, there's much, much more to food here.
Thanks to Yunnan's varied topography and climate, the province's markets are filled with a huge range of fresh, seasonal produce. Exotic fruit thrives in the warmth of tropical Xishuangbanna; huge ears of corn ripen in the fertile land around Dali; Dongchuan's rust red soil produces wonderful potatoes; sweet, crisp apples grow around Lijiang, and fungi with fantastic names (termite mushrooms, anyone?) are dried and exported from Yunnan across Asia.
Each of Yunnan's ethnic groups puts its own twist on the preparation of these local ingredients. Around Shangri-La, Tibetan cooks flavor dishes with dried peppers and cumin; the Drung of the Salween Valley traditionally cook on heated stones; Xishuangbanna's Dai people enjoy a combination of intense chili heat and pickled sourness that can make a good Dai meal feel like an assault on the tastebuds.
All this variety makes Yunnanese food tricky to define. Indeed, one reason why Yunnanese food is little-known outside its home territory is that there's little agreement over what exactly Yunnanese cuisine is – besides crossing bridge noodles, that is. Another reason is that many of the more unusual ingredients are downright impossible to find outside of south-west China – from fishwort roots (折耳根) to bee pupae. However, such exotic things don't really tell the story of the province. These, more humble, everyday foods do:
---
1. Rice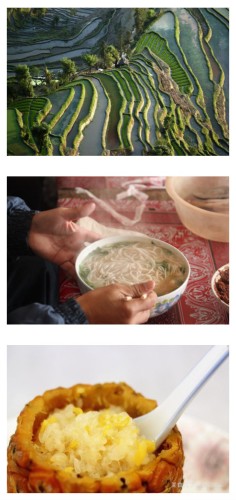 Rice in one of its forms – steamed rice, sticky rice or rice noodles – is the core of most Yunnanese meals. Tiers of rice paddies that have been carefully maintained by generations of farmers are a testament to the crop's importance, especially in the south-east of Yunnan, home of Yuanyang's spectacular "ladder fields".
Rice noodles have evolved into many different varieties in Yunnan (flat ones, round ones, thick ones, skinny ones, soft ones, chewy ones), and are especially popular at breakfast time, when they are served in soup and topped with ground meat, fresh herbs and lashings of chili. It's worth seeking out a Yunnanese special – ersi made from cooked rice, which gives the noodles an unusual (and delightful) chewy texture.
It's also worth making a fairly long detour to try Dai pineapple rice in Xishuangbanna. Soaked sticky rice is mixed with the flesh of a ripe pineapple and steamed inside the pineapple shell, producing a nectar-sweet antidote to the chili-fueled heat of the typical Dai meal. Which brings us to…
---
2. Chili peppers
Sandwiched, as it is, between Sichuan and South-East Asia, it is unsurprising that Yunnan shares its neighbours' love affair with the chili pepper. On an early On the Road trip, the lead car was scene of a heated and protracted debate between our Yunnanese guide and Sichuanese driver as to which province's food was the hotter.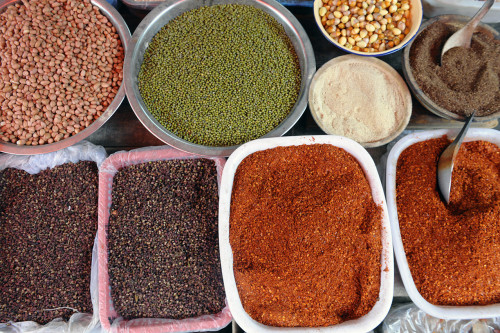 The jury may still be out on that important question, but dried and fresh chilies as well as mouth-numbing Sichuan pepper are all used frequently in Yunnanese kitchens. Happily for the faint of palate, their addition is often optional – a saucer of chopped chili or chili sauce placed on the table.
---
3. Mushrooms
A remarkable 800 varieties of edible mushroom (from a total of 3,000 known types worldwide) can be found in Yunnan, the region being a biodiversity hotspot for fungi, as well as plants and animals. Some are familiar – porcini, chanterelles, summer truffles – while others are decidedly less common – tripe-like zhusun and poisonous-looking green cap mushrooms, for example.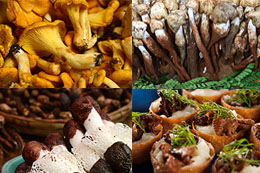 King of them all, however, is the songrong or matsutake, prized in Japan (where it commands prices of up to US$1000 per pound) for its fragrance and meaty texture. In local homes, fresh mushrooms will be simply stir-fried with a little bacon and slices of fresh green chili, but in Kunming's restaurants the preparation is altogether more sophisticated, with songrong topping a slab of foie gras or a delicate steamed custard.
---
4. Cheese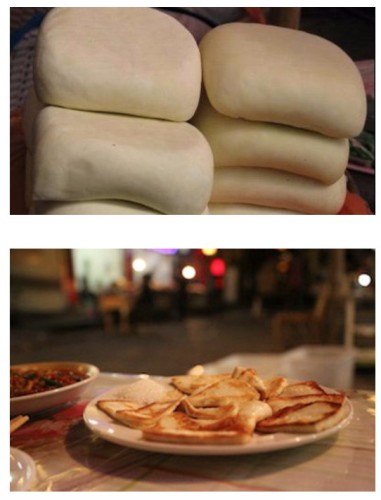 Unusually for China, two ethnic groups in Yunnan have been producing and consuming cheese for centuries. Separated by 500km of non-cheese eating minorities, the Bai and Sani may have developed their cheese-making techniques and traditions in isolation.
However, one tantalizing theory has the Mongolian armies of Kublai Khan introducing cheese-making in the wake of their invasion of the Dali Kingdom in the mid-thirteenth century. (Amazingly, there are still ethnic Mongolian communities in Yunnan today – the descendants of the Khan's garrisons.)
The Bai of Dali make slabs of white paneer-like rubing from cow's milk, while the Sani people from Shilin, southeast of Kunming make a similar cheese from sheep's milk. Rubing is delicious when fried (it doesn't melt) and sprinkled with salt or sugar. The Bai also make rushan, wafer-thin sheets of cheese that you will see stacked in rolls outside Bai restaurants around Dali.
---
5. Wind-cured ham
In village houses across northern Yunnan, you'll often see legs of ham – trotters still attached – lurking in the rafters. As with all the best local foods, there is much competition between counties that claim to produce the most delicious version; Xuanwei's ham may be the best-known, but the black pigs raised on the banks of the Salween and those from around Lake Erhai are now acknowledged to produce some of the best.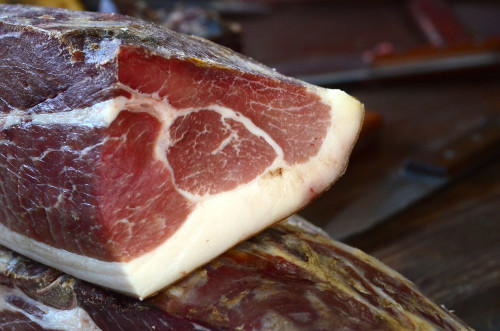 Historically, Yunnan has never been a wealthy province; for many people here, meat had to be used sparingly. Salting and drying pork to preserve it and intensify its flavour was one of the best ways to do this. Typically, slices of ham might be tossed into fried vegetables, served with rubing in a kind of Yunnanese ham and cheese, or in one unusual dish, sizzled on a hot roof tile (瓦掌风肉).
---
6. Pu'er tea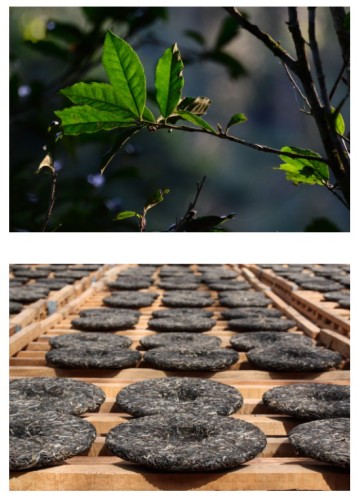 For those of us used to seeing tea bushes in neat ranks, pruned to hip height, the sight of a wizened tea tree deep in tropical jungle seems almost odd. And yet the leaves of these aged trees produce some of the finest tea in the world.
Bricks of tea from southern Yunnan have been exported around Asia for hundreds of years. Leaves of the wild tea trees are dried, fried and steamed into dimpled circles. Once upon a time, these would then be stacked onto mules for the long trek to Tibet. The tea would slowly age on its journey, bringing a depth of flavor that is now much prized – though many accounts of this "tea horse trail" have the Tibetans showing more interest in the tea's ability to alleviate the effects of a meat-heavy diet, rather than the health-giving qualities we recognize today. Many small towns in north-west Yunnan – Shaxi and Jianchuan, to name two – grew up around overnight stops used by the tea caravans, spreading Pu'er tea's impact across the province and down the centuries.
---
*Legend has it that a Qing-dynasty scholar retired to Mengzi in south-east Yunnan where he spent each day in a lakeside pavilion, writing poetry. His wife brought him noodles for lunch each day. The noodle soup cooled on the walk between kitchen and pavilion until she hit upon the idea of topping the broth with a layer of oil, thus sealing in the heat for her journey.
---
Explore Yunnan's foods with our journeys…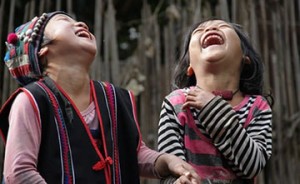 Adventures in Yunnan will take you and your family through some of Yunnan's best loved destinations like Dali, Lijiang and Shangri-La and via some little-known gems on an itinerary designed specifically for families to enjoy together.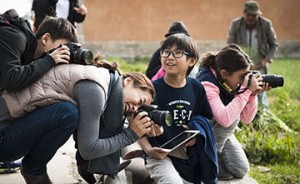 Family Adventures: Travel Photography in Yunnan is a family holiday you will never forget, a chance to discover new lands and people and to engage with a hobby – photography! – that may become a lifelong, shared passion among parents and children.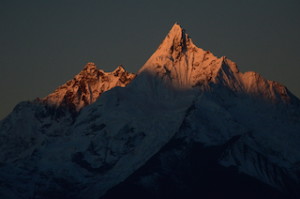 Searching for Shangri-La takes you on back roads through Yunnan's less well-known village treasures to the edge of Tibet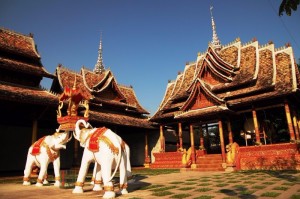 Shangri-La to the Lanna Kingdom will take you from ethnically Tibetan Shangri-La to the tropical heart of the Golden Triangle, then on to Chiang Mai in Thailand – former capital of the ancient Lanna Kingdom.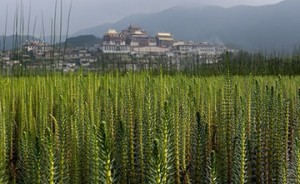 Yunnan through a Lens: Tea Horse Trails – capture memories as beautiful as the landscape on this photographic journey through breath-taking north-west Yunnan.
Please follow and like us:
Posted on 6 Mar, 2017
Northwest Yunnan is one of the most diverse, beautiful and fascinating regions of China. But why is this the case?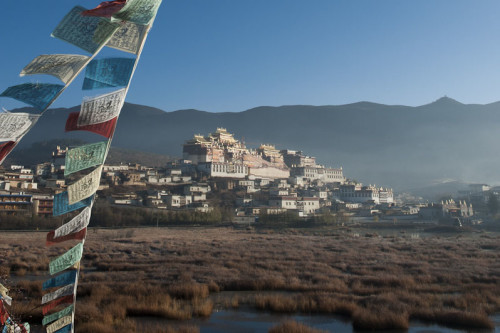 An immensely long time ago – 35 million years, give or take a few millennia – the Indian subcontinent crashed into Eurasia and created the Himalayas, the mountains effectively forming a vast, icy wall that divided Asia in two.

At their far eastern end, however, the chain peters out in a series of lush, forested valleys that carve their way south through Yunnan's northwest corner. Here, plants, animals and people from both sides of the Himalayas have mingled, creating a genetic crossroads, a meeting place between ecosystems on the mountains' leeward and windward sides. Thanks to a trick of geography, these few valleys enjoy "Goldilocks conditions", just right for life to thrive. The result? A dramatic explosion of biological diversity seldom seen in the Earth's temperate regions.

Towering 30-metre tall rhododendrons turn the forests ruby red each spring; wild azaleas cover swaths of hillside; gorgeous golden pheasants rustle through the undergrowth, and snub-nosed monkeys dine on the lichen that thrives in the crisp air. Three of Asia's major rivers (four if you count the headwaters of the Irrawaddy across the border in Burma) – the Yangtze, the Mekong and the Salween – flow alongside each other for a few hundred kilometres, through the epicentre of this diversity, the Three Parallel Valleys region.In the late nineteenth century, word of these remote cloud-forests filled with exotic new species piqued the interest of Western plant collectors. Between the 1890s and the 1950s, intrepid botanists scoured northwest Yunnan and the neighbouring regions of Burma and northeast India for new specimens. The results were staggering. Joseph Rock returned from a single expedition with 500 species of rhododendron. The appropriately named George Forrest collected an incredible 31,000 specimens over seven expeditions in Yunnan, and Frank Kingdon-Ward was still discovering new species even after half a century of energetic exploring.
While geography has limited the scale of human impact – until fifty years ago the only way to cross any of the major rivers was on a rattan rope slide greased with yak butter – eight of Yunnan's 25 ethnic minorities make their homes here. These remote steep-sided valleys have even helped to conserve many ethnic minorities' cultures. In villages across the region, women still wear traditional dress and the rhythms and rituals of rural life continue as they have done for centuries, whether the inhabitants are Bai, Drung, Lisu, Naxi, Nu, Pumi or Tibetan.

Today, a handful of bridges have been built, steel cables have replaced the rattan, and beautiful, if winding roads link the larger settlements. Modern-day visitors will be spared the fleas and bandits that plagued earlier visitors (today northwest Yunnan is home to an excellent selection of boutique hotels in beautiful locations), but as you climb over each mountain pass, do spare a thought for Joseph Rock's long-suffering Naxi porters, who lugged their employer's collapsible bathtub over this rugged terrain.

Explore this region on our journey –


This 7- or 9-day journey offers the perfect blend of adventure and comfort, as you travel through beautiful northwest Yunnan.

Appropriately, for a region that inspired the story of Shangri-La,each evening you will stay in charming small hotels, having traveled through untouched countryside each day.

Where about?

Day 1: Kunming
Day 2: Dali and Xizhou
Day 3: Xizhou to Shaxi
Day 4: Shaxi to Tacheng
Day 5: Tacheng to Deqin
Day 6: In and around Deqin
Day 7: Deqin to Shangri-La
Day 8: Shangri-La to Lijiang
Day 9: Lijiang to Kunming

What you will discover

Snow-capped mountains & blue skies

Red-robed monks & colorful prayer flags

Tiny, unspoiled villages & dozens of different minorities

The Three Parallel Rivers region, one of only 31 bio-diversity hotspots of the world

Amazing roads in stunning landscapes

Lovely boutique hotels that will make you wonder "how did they find them?"

Suitable for families with children and as a couple's getaway

Journey Dossier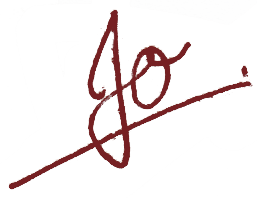 Please follow and like us:
Posted on 5 Dec, 2016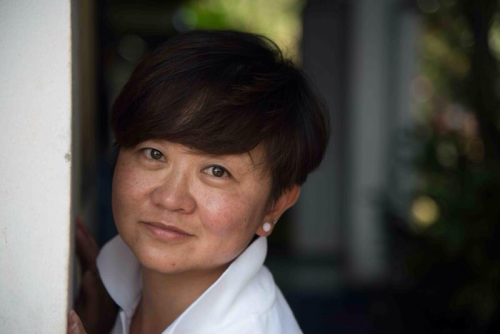 Everyone who has been on an On the Road trip with our super-guide Nancy Wu will understand why she is our first On the Road Star. With a wicked sense of humour, bags of energy, an encyclopaedic knowledge of Yunnan's people and places, and peacock dancing skills that are in a class of their own, she has given many of us happy memories from our journeys with her. I sat down to talk with her about her and her work:
First of all, why did you become a tour guide?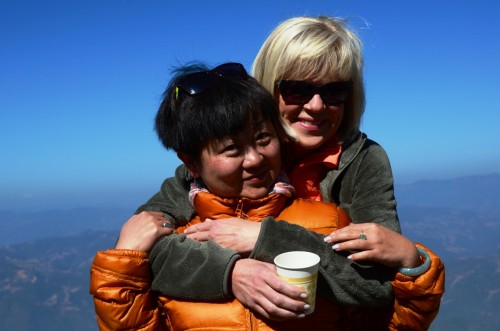 Not the reason you might think! I've always liked using language as a tool and working with people – the worst job for me would be working alone in an office. When I was a child I would always sign up for public speaking opportunities and debate teams, and originally I wanted to be a lawyer. But my father told me that I would never look the part, because I'm too short! That might sound silly, but Chinese people care about things like that, so I started thinking about other options. By then I was studying English at university, and tourism was taking off in Yunnan, so I decided to train as a tour guide. My mother used to organise trips for a workers' organisation, so perhaps I took some inspiration from travelling with her when I was little…
And now that you've been doing it for 15 years, what do you love most about your job?
I really enjoy introducing things that I find beautiful to my guests, and sharing with them. I learn from them and they learn from me! As we travel we all become friends and I'm able to interpret Chinese culture for them, and maybe correcting misunderstandings that people from overseas have about China.
What's the worst part of your job?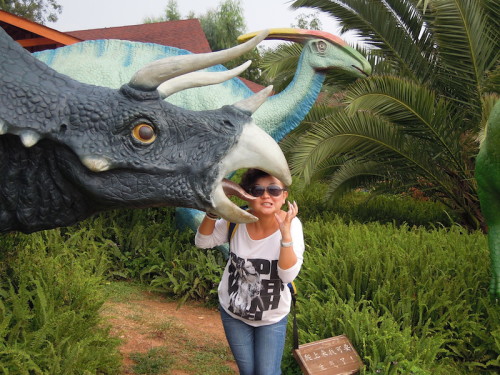 The worst part of my job is related to the best part! When I'm travelling, I often come across Chinese people doing things in an… uncultured way, just because they don't know any better. It drives me crazy, because I want to show off the best of Chinese culture, and don't want my guests to think that we're all uncultured! Sometimes I can help to improve whatever it is they're doing badly, and sometimes I end up feeling embarrassed and caught in the middle. I understand why they're doing it, but I can also see things from my guests' perspective. So all I can do is to try and communicate with both!
How did you learn the Dai peacock dance?
My mother liked dancing, and I often went to watch dance performances with her. So I've enjoyed dancing ever since I was little, but I've never studied formally. I just taught myself the peacock dance, but I'd be a lot better at it if I'd started when I was younger.
What are you favourite places in Yunnan?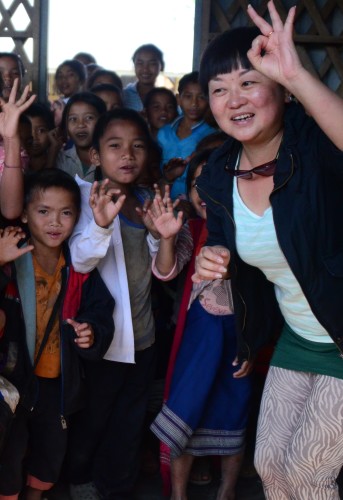 Jianshui! Jianshui is one of the places I like best – I prefer small towns with their own character to big cities. In Jianshui the people are very cultivated, the pace of life is nice and slow, and – very importantly – the food is good. Then I like Xishuangbanna (again the food is delicious) and Dali. Near Kunming, I like Shilin [the Stone Forest] and Qiongzhu Si [Bamboo Temple] the best – one is full of visitors, the other is very quiet and peaceful, and you can sit and drink tea…
And which of On the Road's itineraries do you like most?
The one with Jianshui in it! Haha… I really enjoy the drive from Jianshui via Yuanyang and Jiangcheng to Xishuangbanna, then on to Thailand ["From Yunnan to the Lanna Kingdom"]. But I also like the new Burmese itinerary, perhaps because my mother was half-Burmese…
Finally, you always seem to know the best restaurants to visit and the tastiest dishes to order – and your cooking is great too! What do you like to eat most?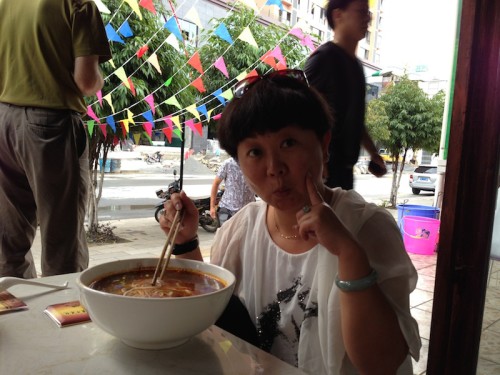 Barbecue! Spicy barbecued fish is one of my absolute favourite things to eat, but barbecue restaurants here sell lots of different dishes – rice noodles, different vegetable dishes, meat and fish. As long as it's spicy, I love it. When Peter took me to Europe, I was dying for something good and spicy to eat! [Smacks lips.]
Thank you, Nancy!
Please follow and like us:
Posted on 23 Sep, 2016
For many of us, the end of the year is a time for taking time off to reflect upon the year past and the year to come. For some of us, it is the time to celebrate Christmas and time for giving. Giving often means the "things". But we believe the memories of meaningful experiences last longer…
On the way from Shangri-La to Chiang Mai in Thailand, during 12 days, here are 12 gift ideas :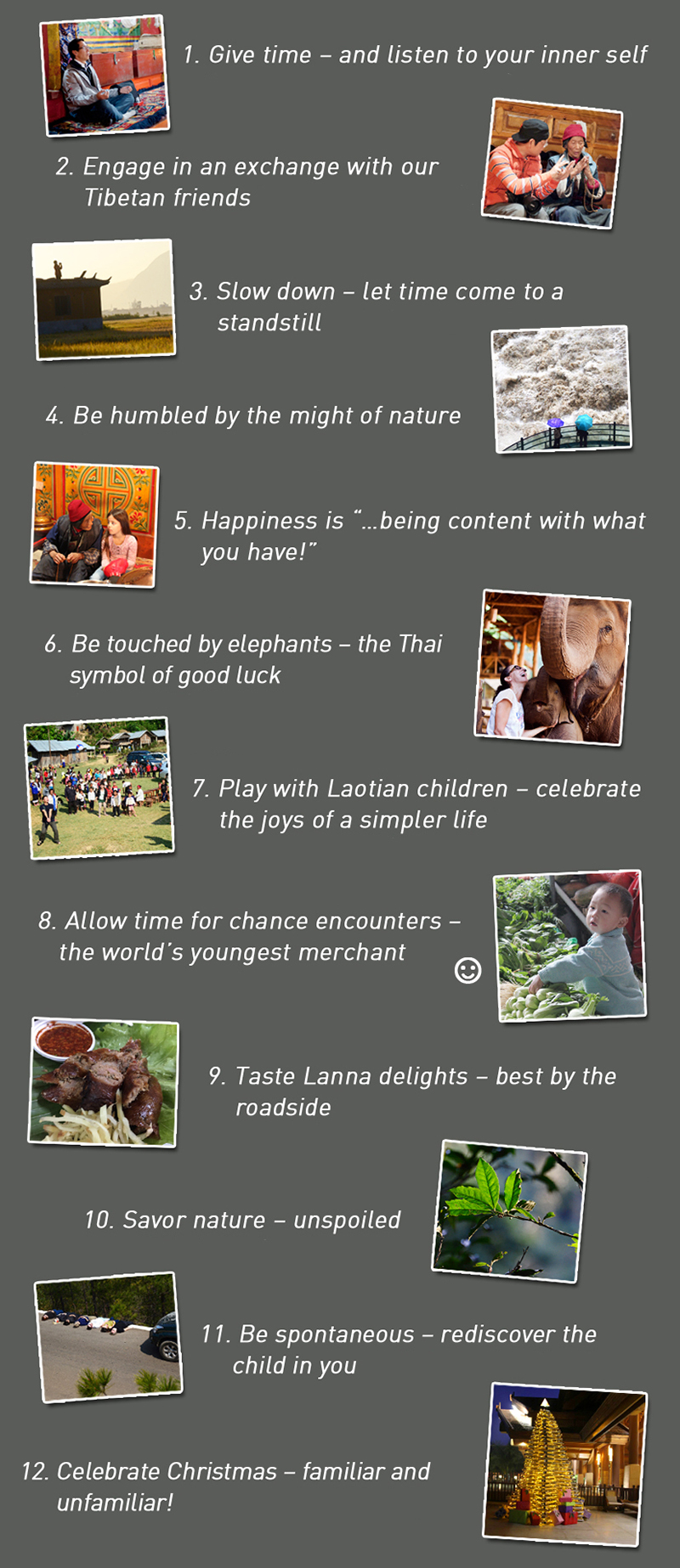 Join the "gift-to-yourself-and-your-family" journey: Over Christmas and New Year!
An unforgettable way to close out 2016 and start the new year! 

Click here for more info

In a nutshell

What?

Travel from Shangri-La in Yunnan via Nothern Lao to Chiang Mai in Thailand

Luxury, Comfort and Adventure all in one

Christmas in wintry Shangri-La

New Year in subtropical Thailand

How long?  8 or 12 days
We look forward to welcoming you on what will be one of the most memorable journeys of your life!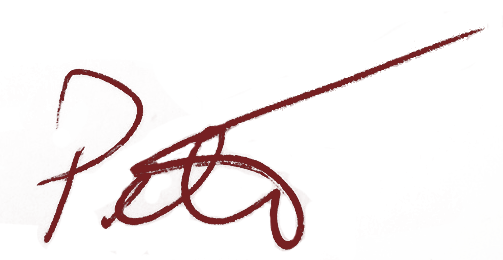 Please follow and like us: