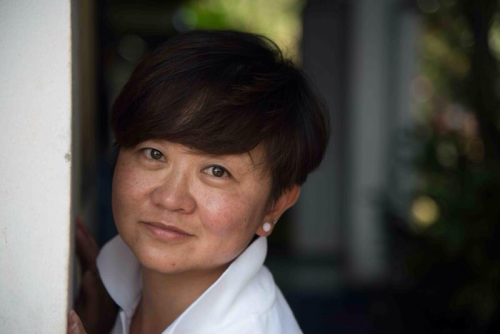 Everyone who has been on an On the Road trip with our super-guide Nancy Wu will understand why she is our first On the Road Star. With a wicked sense of humour, bags of energy, an encyclopaedic knowledge of Yunnan's people and places, and peacock dancing skills that are in a class of their own, she has given many of us happy memories from our journeys with her. I sat down to talk with her about her and her work:
First of all, why did you become a tour guide?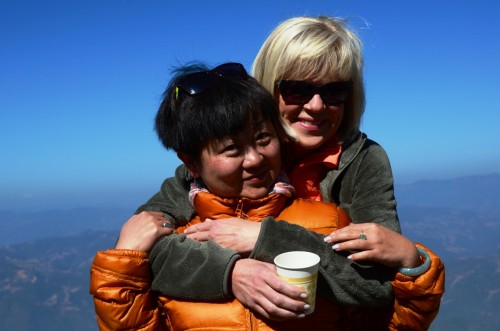 Not the reason you might think! I've always liked using language as a tool and working with people – the worst job for me would be working alone in an office. When I was a child I would always sign up for public speaking opportunities and debate teams, and originally I wanted to be a lawyer. But my father told me that I would never look the part, because I'm too short! That might sound silly, but Chinese people care about things like that, so I started thinking about other options. By then I was studying English at university, and tourism was taking off in Yunnan, so I decided to train as a tour guide. My mother used to organise trips for a workers' organisation, so perhaps I took some inspiration from travelling with her when I was little…
And now that you've been doing it for 15 years, what do you love most about your job?
I really enjoy introducing things that I find beautiful to my guests, and sharing with them. I learn from them and they learn from me! As we travel we all become friends and I'm able to interpret Chinese culture for them, and maybe correcting misunderstandings that people from overseas have about China.
What's the worst part of your job?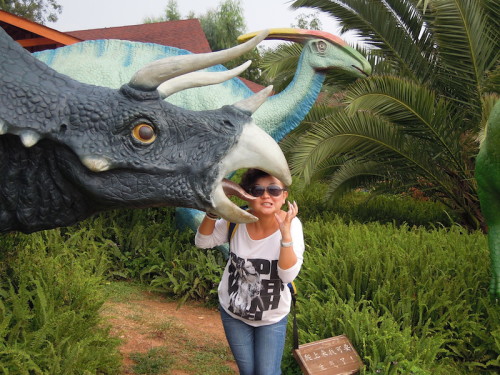 The worst part of my job is related to the best part! When I'm travelling, I often come across Chinese people doing things in an… uncultured way, just because they don't know any better. It drives me crazy, because I want to show off the best of Chinese culture, and don't want my guests to think that we're all uncultured! Sometimes I can help to improve whatever it is they're doing badly, and sometimes I end up feeling embarrassed and caught in the middle. I understand why they're doing it, but I can also see things from my guests' perspective. So all I can do is to try and communicate with both!
How did you learn the Dai peacock dance?
My mother liked dancing, and I often went to watch dance performances with her. So I've enjoyed dancing ever since I was little, but I've never studied formally. I just taught myself the peacock dance, but I'd be a lot better at it if I'd started when I was younger.
What are you favourite places in Yunnan?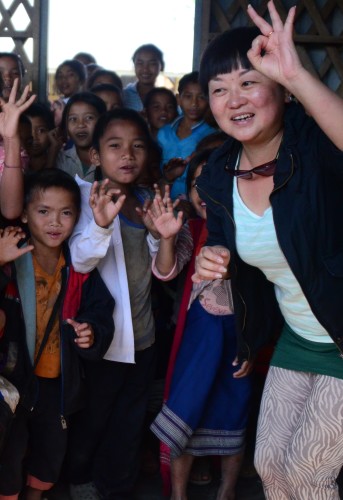 Jianshui! Jianshui is one of the places I like best – I prefer small towns with their own character to big cities. In Jianshui the people are very cultivated, the pace of life is nice and slow, and – very importantly – the food is good. Then I like Xishuangbanna (again the food is delicious) and Dali. Near Kunming, I like Shilin [the Stone Forest] and Qiongzhu Si [Bamboo Temple] the best – one is full of visitors, the other is very quiet and peaceful, and you can sit and drink tea…
And which of On the Road's itineraries do you like most?
The one with Jianshui in it! Haha… I really enjoy the drive from Jianshui via Yuanyang and Jiangcheng to Xishuangbanna, then on to Thailand ["From Yunnan to the Lanna Kingdom"]. But I also like the new Burmese itinerary, perhaps because my mother was half-Burmese…
Finally, you always seem to know the best restaurants to visit and the tastiest dishes to order – and your cooking is great too! What do you like to eat most?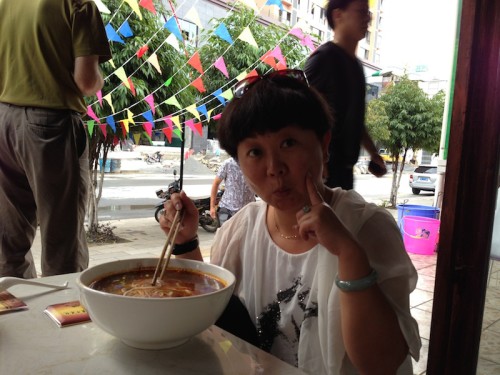 Barbecue! Spicy barbecued fish is one of my absolute favourite things to eat, but barbecue restaurants here sell lots of different dishes – rice noodles, different vegetable dishes, meat and fish. As long as it's spicy, I love it. When Peter took me to Europe, I was dying for something good and spicy to eat! [Smacks lips.]
Thank you, Nancy!
Please follow and like us: