In November 2010, Peter and I spent a few weeks in Qinghai and Tibet researching new itineraries – routes that became Roads on the Roof of the World and the Qinghai version of Tibetan Highlands.
We had enjoyed an adventurous start to the trip, including an attempt (quickly abandoned) at winter camping in Tuotuohe, and what must have been one of the longer picnics in Qinghai's history as we waited for an over-ambitious lamb stew to cook 5,000 metres above sea level. But, as we arrived in Lhasa, fatigued but at least thoroughly acclimatised, the trip's highlight – Mount Everest – still lay ahead.
After a few days in Lhasa, we set out for the mountains. As we drove west of Shigatse, human settlements thinned out dramatically and the landscape grew steadily more otherworldly. Bands of ochre sediment jutted out at strange angles, hinting at the violence of the collision that forced the Tibetan Plateau three miles into the sky – and pushed the mountain peaks higher still. Eventually, we came to Baiba.
Baiba is a rugged little town that sits beside the highway to Nepal. Nobody would choose to stay here, except for the fact that it is conveniently close to the turn-off for Mount Everest's North Base Camp. We stopped here one evening, four days out from Lhasa. After looking at hotels and restaurants and an hour spent sitting wrapped in blankets, talking and playing cards by candlelight, we called it a night.
The following morning our alarms rang well before dawn. Bundled up like onions in thick layers of clothing, we loaded the cars and set off. The beginning of the journey was stop-start as we passed through checkpoints and turned onto the gravel road (now paved) to Base Camp. As we climbed through a long series of switchbacks, suspense grew. We were climbing up to Pang-La, the first pass from which Everest is visible – would the peak be clear?
I was sitting in the first car in our two-car convoy. As we crested the pass, I used the walkie-talkie to report, incisively, that, "Oooh,it's beautiful!" Dawn had painted the smaller peaks with a rosy glow, and there was a gorgeous arc of white-capped mountains before us. But the larger peaks were shrouded in thick cloud, as we used a signboard to work out where Everest, Lhotse, Makalu and Cho Oyu ought to be.
It is a long drive from Pang-La to Everest, and it seems even longer when you can't see the mountain in question. We drove on in hope that the weather would clear, but the mountains stayed locked in behind the cloud as the morning wore on. Early that afternoon we arrived at a deserted Base Camp and scrambled up a huge and crumbly lump of moraine that is used as a viewpoint when there's something to view. A wall of mist swirled before us, as we tried to imagine how huge the mountain would be at such close quarters.
Eventually, even Peter – usually the most optimistic person in such situations – conceded that we might as well turn back. So we turned around and began to drive back to Baiba, disappointed and empty-handed, for we had hoped to come away with some photos of Everest for our new journey dossiers. Seeing Everest was one of my top travel ambitions, and it seemed such a pity to have been to Base Camp without getting so much as a glimpse of the north face.
Late that afternoon, as we were climbing back up to Pang-La, my car's walkie-talkie crackled into life. "I think the clouds are clearing," came the message. And they were. One by one the mighty 8,000 metre peaks emerged, looming twice as high and more massive than we'd imagined. My disappointment evaporated and – just as suspense had mounted that morning – excitement began to mount as we zig-zagged back up to the pass.
Since that first trip I've had brilliant luck with the weather in these mountains. And while it's an incredible experience each and every time – I always end up gazing at the highest peaks for minutes on end – nothing compares to the thrill of that first sighting. The clouds never completely cleared and we only had a short while before the weather closed in again, but it was enough to create an indelible memory of just how magnificent our world is. And that is the point of travel, is it not? Well, that and being able to say you've eaten lamb casserole at 5,000 metres above sea level…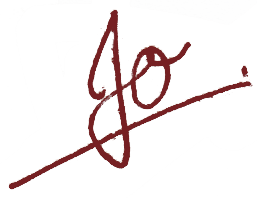 Please follow and like us: