(Here are Part 2 "Impatient to Run Free" and Part 3 "I know one when I see one" of this trilogy.)
"You've got a dream job. You're always on holiday, aren't you?" is what we at On the Road hear all the time. I love what I do, but one long holiday it is not. So what is it like when we're on the road? 
Take one day earlier this summer, June 23, as an example. Pei Fen and I were in Slovenia researching our new European itinerary. We left Ljubljana, the country's capital, at 8am. Our first stop was at the Postonja Caves, although we just had enough time to make a GPS waypoint – the trip down into the cave was squeezed in later in our trip. Our next stop was an hour's drive away in Lipica, the stud farm for the famous Lipizzaner horses. From there we drove an hour out of our way for lunch in a restaurant recommended by Slovenian friends.
After an excellent lunch (more on which later), we had a long drive south and into Croatia for a 3pm appointment with Istria's regional Director of Tourism. By then the temperature had reached 37°C, although we kept the air-conditioning turned off in our car, relishing the dry heat after weeks of wet weather. After the meeting (held in a darkened room with no air-con and cups of room-temperature water, transforming our relish for the heat into a strong desire for a/c), we revved up Little Red – the colour of our VW Up! was a shade of red that made it look as though it was trying to impersonate a Ferrari – and headed farther south to visit one of our selected hotels for an update on the progress of their renovations and a detailed discussion of the arrangements for our first group of guests.
By this time it was 7pm, but we weren't finished yet! Pei Fen and I went to find the team hotel we had researched and booked. But after bouncing along a pot-holed dirt road, turning left, right, back, and forward again, we just weren't able to find it. So, to Plan B! "I know of another place, it's a bit more expensive, but never mind, let's call them. I hope they've got rooms…" We shamelessly name-dropped the Director of Tourism, finagling their last two rooms, drove there***
, checked in, and headed out again, at 8pm, on another 45min drive to a restaurant I had tried before and wanted Pei Fen to experience: "Believe me, it's awesome…and totally worth the drive!" In the event, though, the dinner took two-and-a-half-hours, because the chef wanted to showcase her best, and each dish was too salty – even the ice cream. By the time we returned to our hotel it was after midnight, and we had to be up by 5:45am for another, even longer day.
What a day! Does it still sound like a dream job? More like a nightmare perhaps. And yet this day was great because, amidst all the busyness, two experiences made it as special as any I can recall in a long, long time. One was seeing the majestic Lipizzaner horses; the other was the trip to find our lunch restaurant. Stay tuned for the stories of each of these magical experiences.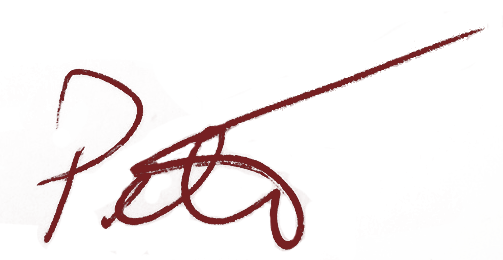 *** Believe it or not, on the way to our hotel we came across a gleaming yellow Caterham Super 7, exactly like Little Yellow (小黄) which I drove 21,000km across China in 2007.
Interested in our new itinerary?  Please see here the Journey Dossier for Austrian-Hungarian Lands I: Vienna, the Adriatic, the Alps and Prague (12, 10 or 8 Days)
Please follow and like us: