Posted on 26 Oct, 2016
I thought I was pretty familiar with Europe, and that I knew a thing or two about European culture and life. But when I say "Europe", I mean the UK, France, Switzerland, Italy and so on – the countries that attract visitors from all over the world to spend their holidays there. When I set out on our June research trip, little did I realize that I was about to discover another understanding of the Continent.
One of the stops on our research trip was Slovenia. Before the trip I had only the haziest of ideas as to what Slovenia would be like. All I knew was that it had been communist until about twenty years ago, and so I imagined it to be a sombre place, its people dressed drably, its buildings colourless. Yet my experience of the Slovenian capital, Ljubljana, turned these expectations completely on their head.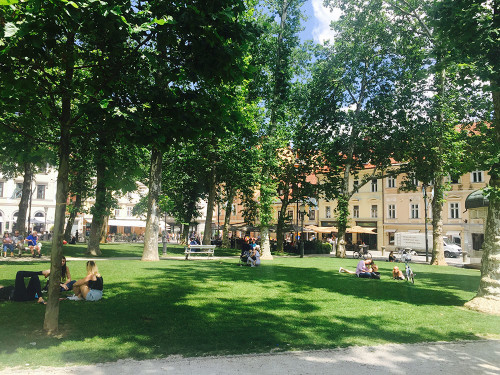 One sunny, 34C Tuesday morning, the sunlight shining through the leaves, we drove into the city. I couldn't stop looking around me, comparing what I saw before me to the mental picture I had conjured up before our trip. This was no grey, drab country! I had to laugh at my own ignorance. As we approached the city centre, the roadside was plastered with adverts of all kinds of cultural events and activities; classical music, pop concerts, dance, theatre, I even saw a poster for Beijing opera, which gave me a moment of disorientation. After parking the car beside Republic Square, a popular spot for concerts and a gathering place for local people, we walked around the square. The scene that greeted our eyes was one of unselfconscious relaxation: people lay back on the lush green grass, reading, talking, drinking red wine or peacefully soaking up the sun. It looked like a still from a slow-motion film, so complete was the air of leisure, like a remake of La Dolce Vita.
When dinnertime arrived, we accepted the invitation of friends to a restaurant in the hills, and took in the view out over nighttime Ljubljana. During the meal, the sound of distant music floated up from below. Our friends told us that there was an open-air concert being held in Republic Square, and I wished that I could hurry back down into the city to enjoy the summer evening programme.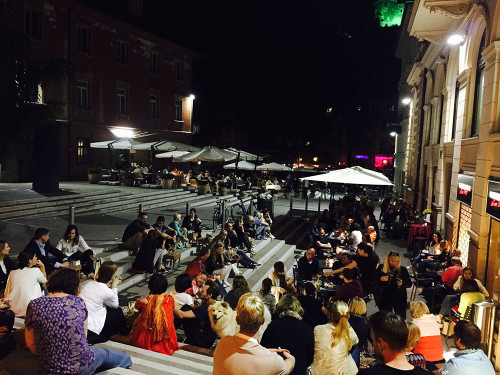 Without realizing it, the sounds of the concert gradually disappeared as our meal drew to its end. When I looked at the time it was already 11pm, and I started to worry that the streets would be deserted by the time we returned to the spot where we had left the car many hours earlier. After all, when one is in a strange place there are so many uncertainties; would it be safe? I never thought that the scene on the streets would completely surpass my expectations. Restaurants were just as full as they had been earlier in the evening, and – their insides full to bursting – happy drinkers simply spilled out onto the steps in front of each bar!
Centuries ago, the earth was thought to be flat, and people believed that if you walked to the end of the earth, you would simply fall off.  And yet, as people gradually moved across the surface of the globe, eventually people discovered that our planet is a sphere. With every journey, as I gradually discover new places, I'm continually made to feel that the world is bigger than I could have imagined; a big and a beautiful place indeed.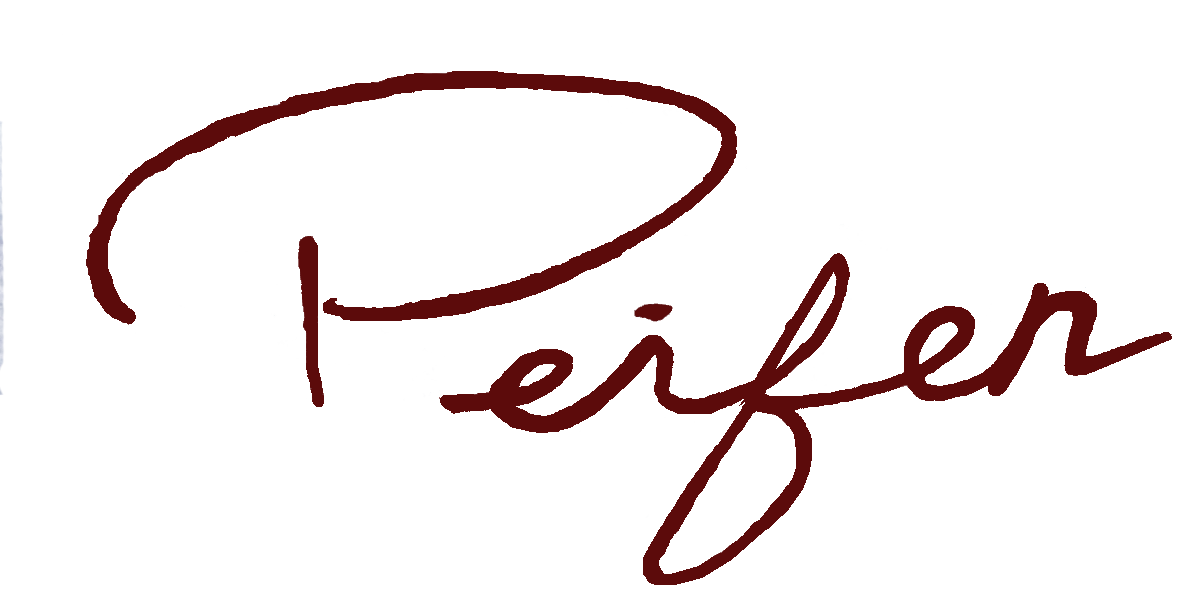 Please follow and like us:
Posted on 6 Sep, 2016
We hope you had enjoyable summer months. For us,
July and August were incredibly busy

, not so much because of journeys, but because

preparations for 2017 are in full swing

! Here's what we've been up to and what you can expect to come.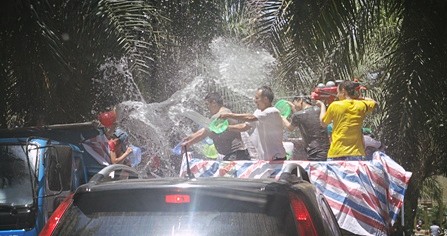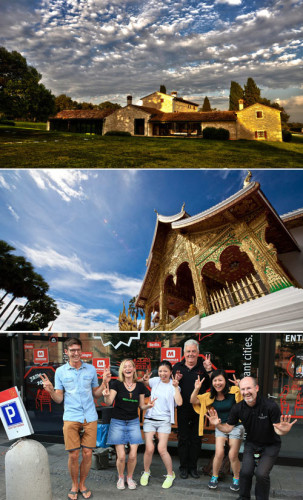 Looking back… 
Over the summer, we published some fun reading on our Detours blog:
What a Day?! – Here is a story about a very special day on my most recent research trip in Europe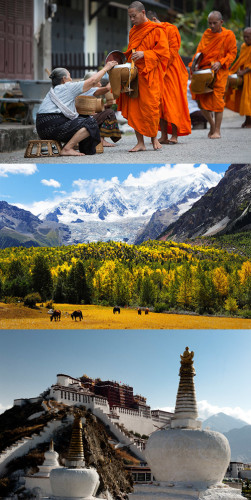 Looking forward… 
In September, we will be announcing two entirely new journeys for 2017.

From Lao to Tibet…
First out of the gate will be "Lands of Silk and Snow: From Luang Prabang to Lhasa", our entirely new journey to Tibet. Imagine driving from the lush rain forests of Lao to the stupendous mountains of Tibet, from a culture inspired by one form of Buddhism to that inspired by another. For this magical journey you need 16 days, but you can shorten it to 12 days if you skip the Lao portion.
On the other hand, if you want to make it into the journey of a lifetime, then add Roads on the Roof of the World at the end to drive all the way to the Mt. Everest Base Camp. Driving tours don't get any better than this in Asia!
---
Austrian Hungarian Lands: Vienna, the Adriatic, the Alps and Prague
And then comes a milestone for us.  After several private group journeys in Europe, here we are with our first scheduled European journey 
you can join in spring or autumn 2017

.

If you would like to

· spoil yourself with beautiful hotels,

· eat fine meals (not always Michelin star, but the best these regions have to offer the way "mom used to cook it"),

· drive on some of the world most beautiful roads and

· immerse yourself in the landscapes and cultures of Austria, Slovenia, Croatia and the Czech Republic, there is no better journey in the world.
---
Travel Inspirations for the coming months…

From now until February, here are some border-crossing journey ideas for you: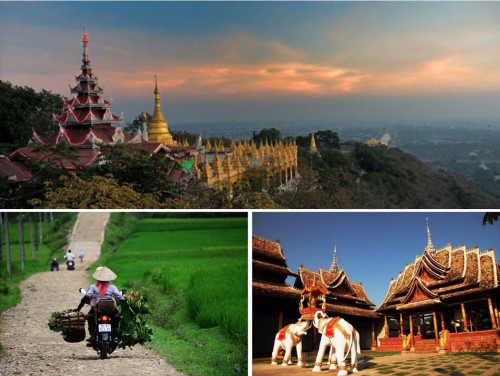 Drive on back roads through this country that was frozen in time but is now undergoing rapid change…

November 9 and February 12

Drive from Yunnan via Lao to northern Vietnam…and experience a region rich in different minority cultures…

November 4

Our flagship Asian journey from the edge of Tibet to Chiang Mai in northern Thailand is even better at Christmas and New Year.

It is beautiful as a family adventure, too, a journey that will be unforgettable for you and your children

December 22
All the best from On the Road Experiences for the lovely month of September!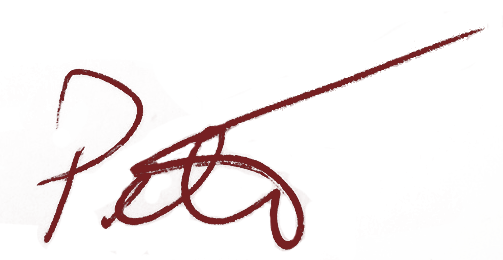 Please follow and like us:
Posted on 21 Aug, 2016
(For parts 1 and 2 of this 3-part series, please see "A holiday? Not exactly…" and "Impatient to run free…")
"What do you really mean by a 'Hidden Gem'?" people often ask me. Everyone intuitively knows what we mean, but it's tricky to put it into words. When I try to describe my idea of a hidden gem, I say that it's a well-kept secret, found in the most unexpected location at the most unexpected of times.
Still, that's the kind of answer that, if it came from a politician, might make you roll your eyes and say to yourself "That's why I hate politicians," because it feels calculated and inauthentic. And so, often, I end up answering "I know one when I see one." While this is still unhelpful, at least it has the merit of being completely true.
Whenever we're researching a new itinerary, the quest is really to uncover hidden gems. From the moment I type a query into Google or e-mail a friend for suggestions to the day I finally program the address of one of my potential gems into the GPS, I am filled with anticipation that we might, perhaps, have found another one.
Back on June 23 this year, when I looked at my map of Slovenia the restaurant on our "to-do" list for the day, Majerija, looked like it was right off the highway. Thinking of greasy fast food at charmless service stations, I was almost put off visiting it. Would it be worth our while visiting it? That the restaurant is located in a village called "Slap" did little to assuage my worries.
From Lipica we turned north toward Ljubljana, before turning onto the highway to Trieste. After ascending a gentle pass, the modern highway swoops across elevated bridges and through brightly-lit tunnels into the Vipava valley, one of Slovenia's wine-growing regions. Descending to near sea level, the temperature had risen to 35 degrees by the time we exited the highway. By this time one thing had become clear: wherever and whatever Majerija was, it wasn't in a service station.
The road to Slap was so small that I missed the turn-off and had to do a U-turn to get back on course. Once on this little road, we saw a tiny village ahead, its diminutive skyline dominated by a church steeple. The road led through meadows, the air alive with the sound of cicadas and birds. Even though we were no more than two minutes from the expressway, it could not have felt further away. Both Pei Fen and I felt that as we drove we were not only slipping away from modern busy-ness, but also back in time.
Slap's red, brick houses are situated on a gentle slope, and the village looks neat but still organic. Just 427 Slappers live in here. As we approached, I was filled with a mixture of apprehension and hope. It seemed highly unlikely that a restaurant worth a forty-five-minute drive could be here, in such rustic surroundings.
We drove past the church of St. Matthew and before we knew it the village was in our rear-view mirrors, and still the road kept rising and winding its way through the countryside as the road gradually narrowed futher. According to the GPS we had just another 200 meters to go to Majerija. We rounded one final corner and turned into a farmstead: if ever I've seen a "hidden gem" of a restaurant, this had to be it.
Majerija exists and is what it is because the owners, Matej and his wife, love what they do and because they are who they are: no attempt is made to convince others to like what they like; instead, they welcome those who, by word of mouth, love what they love.
Majerija is a collection of four 18th century buildings that were and are one home. Dark wood-framed windows, decorated with bright red geraniums, contrast against white stone walls. The buildings are surrounded by vineyards, trees and verdant undergrowth, and festooned by tangles of roses. On the day of our visit, the deep blue sky completed the image of a home completely in tune with the environment that surrounds it.
A curved walkway leads to the entrance of the restaurant. As we turned the corner we see a few wooden table with white tablecloths, crystal glasses and gleaming silverware set in the shade by the side of the house. Shortly after we sat down, Matej emerged from inside the house and handed us his menu. I knew we should order – we had so much to do in the afternoon – but I put down the menu, closed my eyes and felt that I wanted to stay there for the rest of the day.
Eventually I picked up the menu again and ordered: "Boletus pate with wild fennel flower topping and crostini", "Roasted shank of suckling pig and traditional autumn vegetables" and "Chestnut pave, homemade vanilla ice cream and cinnamon foam", each one a feast for my eyes and my palate.
We spent one-and-a-half hours in the hands of Matej and the lap of Majerjia, a blink of an eye, it seemed – far too short in any event. When we took our leave it was with great anticipation of the time, in September, when we can share this experience with guests because, in the end, no words can do it justice.
*************
This post concludes a series of three posts about a single day on our latest research trip, June 23. A mad day of research? Yes, certainly. A typical day on the road when we're putting together a new itinerary? Yup! But above all, an unforgettable day!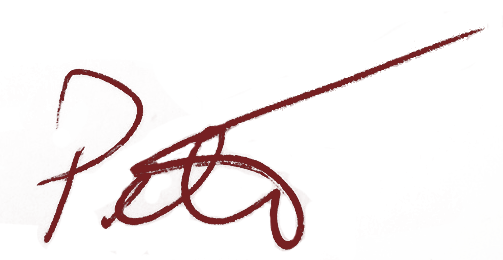 Interested in our new itinerary?  Please see here the Journey Dossier for Austrian-Hungarian Lands I: Vienna, the Adriatic, the Alps and Prague (12, 10 or 8 Days)
Please follow and like us:
Posted on 19 Aug, 2016
(For part 1 of this 3-part series, please see "A holiday? Not exactly…"; for part 3, please see "I know one when I see one".)
Ever since I was a small boy, I've known of the Lipizzaner stallions, the elegant grey-spotted horses that grace the performances of Vienna's Spanish Riding School.  Perhaps because I spent three teenage years horseback riding, or maybe because I'm more interested in the future than the past, I've always remembered Vienna more for these horses than for its historical palaces and art.
Those of you that know of the Spanish Riding School will be familiar with the ritual formality and theatrical perfection of the School's dressage, where the horses seem to float above the ground as they move through their routine.  As a demonstration of man's control over nature it's impressive, but entirely contrived – not that that makes it any less beautiful.
I never knew the Lipizzaner's history or provenance, so it came as a surprise when I saw "Lipica" on Google Maps, near Slovenia's border with Italy, and realised that the town's Italian name was Lipizza – hence the horse breed's name.  Since we started researching our European journeys I had wanted to visit. We had run out of time twice before, but I resolved that this time would be different!
At Sezana we left the highway that leads to Trieste, in Italy.  The GPS said we still had seven kilometers to go on the lovely meadow-lined road that leads south from Sezana.  The day had started overcast, but by now we were blessed with a blue-skied mid-summer morning, the sun glinting through the trees as we drove.  A signpost led us toward the Lipica Stud Farm down a narrower road, with white picket fences and linden trees lining it on both sides.  The air seemed soft and gently fragranced.  Almost involuntarily, we slowed down to enjoy the pleasure of entering this equine paradise.
Presently, we arrived at the entrance gate. While we couldn't see many people, it was clear that at times the stud farm draws large crowds of visitors.  We were shown around by two guides. The first, Victoria, welcomed us to view the  horses' morning dressage training, and then took us to the stables where the stallions are kept, all the while answering our questions with humour and authority.  Second, her colleague, Vid, gave us a glimpse of the network of paths used by Lippizan-drawn carriages to access the farm's ten square kilometres.  Finally, we explored the farm's museum and historic stables.  Victoria and Vid were so infectiously enthusiastic about their work that Pei Fen and I found ourselves falling in love with the farm and horses too.
"Next time, when you bring your guests, be sure to arrive well before 10 in the morning," Vid told us.  "Why is that?" we asked.  "Because there is a spectacle you won't want to miss…" Vid went on to explain that each morning, the mares are sent out to graze at 10am.  Vid's animated description conjured up images of a herd of elegant Lipizzan mares stamping their feet, impatient to run free. The gates of their stables open.  They gallop away and the earth shakes.  A dust cloud rises goes up, and twirling, subsides.  Then silence, except for the rustling of the linden leaves in the gentle breeze.  At least, this is how I imagine it to be – the first time I see this sight will be with our guests later this summer
Eventually we had to leave for an appointment at a restaurant in the nearby Vipava valley.  We drove slowly to the exit of the stud farm's grounds, trying to linger as long as possible in this corner of Slovenia.  After the past couple of hours, anything – even a restaurant that two of our Slovenian friends said "you absolutely must try" – would surely be a letdown?
And with that thought I put the address of Majerija into our GPS.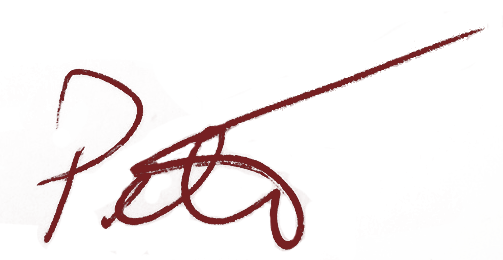 Interested in our new itinerary?  Please see here the Journey Dossier for Austrian-Hungarian Lands I: Vienna, the Adriatic, the Alps and Prague (12, 10 or 8 Days)
Please follow and like us:
Posted on 5 Aug, 2016
(Here are Part 2 "Impatient to Run Free" and Part 3 "I know one when I see one" of this trilogy.)
"You've got a dream job. You're always on holiday, aren't you?" is what we at On the Road hear all the time. I love what I do, but one long holiday it is not. So what is it like when we're on the road? 
Take one day earlier this summer, June 23, as an example. Pei Fen and I were in Slovenia researching our new European itinerary. We left Ljubljana, the country's capital, at 8am. Our first stop was at the Postonja Caves, although we just had enough time to make a GPS waypoint – the trip down into the cave was squeezed in later in our trip. Our next stop was an hour's drive away in Lipica, the stud farm for the famous Lipizzaner horses. From there we drove an hour out of our way for lunch in a restaurant recommended by Slovenian friends.
After an excellent lunch (more on which later), we had a long drive south and into Croatia for a 3pm appointment with Istria's regional Director of Tourism. By then the temperature had reached 37°C, although we kept the air-conditioning turned off in our car, relishing the dry heat after weeks of wet weather. After the meeting (held in a darkened room with no air-con and cups of room-temperature water, transforming our relish for the heat into a strong desire for a/c), we revved up Little Red – the colour of our VW Up! was a shade of red that made it look as though it was trying to impersonate a Ferrari – and headed farther south to visit one of our selected hotels for an update on the progress of their renovations and a detailed discussion of the arrangements for our first group of guests.
By this time it was 7pm, but we weren't finished yet! Pei Fen and I went to find the team hotel we had researched and booked. But after bouncing along a pot-holed dirt road, turning left, right, back, and forward again, we just weren't able to find it. So, to Plan B! "I know of another place, it's a bit more expensive, but never mind, let's call them. I hope they've got rooms…" We shamelessly name-dropped the Director of Tourism, finagling their last two rooms, drove there***
, checked in, and headed out again, at 8pm, on another 45min drive to a restaurant I had tried before and wanted Pei Fen to experience: "Believe me, it's awesome…and totally worth the drive!" In the event, though, the dinner took two-and-a-half-hours, because the chef wanted to showcase her best, and each dish was too salty – even the ice cream. By the time we returned to our hotel it was after midnight, and we had to be up by 5:45am for another, even longer day.
What a day! Does it still sound like a dream job? More like a nightmare perhaps. And yet this day was great because, amidst all the busyness, two experiences made it as special as any I can recall in a long, long time. One was seeing the majestic Lipizzaner horses; the other was the trip to find our lunch restaurant. Stay tuned for the stories of each of these magical experiences.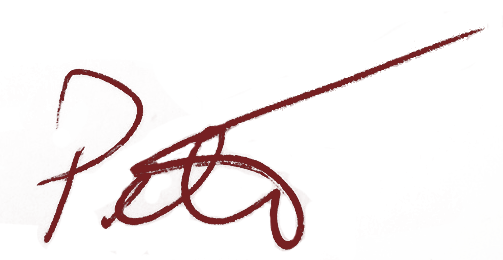 *** Believe it or not, on the way to our hotel we came across a gleaming yellow Caterham Super 7, exactly like Little Yellow (小黄) which I drove 21,000km across China in 2007.
Interested in our new itinerary?  Please see here the Journey Dossier for Austrian-Hungarian Lands I: Vienna, the Adriatic, the Alps and Prague (12, 10 or 8 Days)
Please follow and like us:
Posted on 14 Jun, 2016
Europe is the cradle of the motorcar and private motoring. Ever since Karl Benz's 1886 Motorwagen, people have taken pride in owning a car and being in its driver's seat.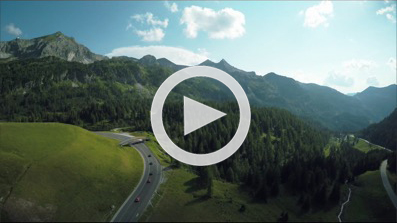 Driving in a beautiful car bespeaks privilege, freedom, privacy, and, especially in an open-top car, allows one to be in communion with the elements and natural beauty: soak up the sunshine, feel the wind in your hair, smell the fresh air and the scents of freshly cut grass. Besides, there is the sheer pleasure of being in control, of directing the course of travel: to turn, to go, to stop where and when you feel like it.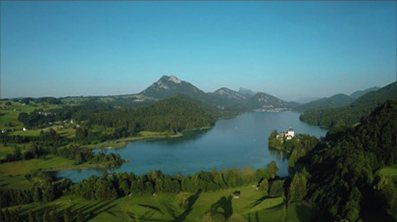 These are pleasures that Europeans were the first to enjoy. Most evidently, these are pleasures that can be shared by couples. While it is often the gentleman who takes the driving seat, it was in fact Bertha Benz who undertook the first driving journey (with their two children) in the world. Driving journeys in a cabriolet are something that women have enjoyed ever since, whether as companion or driver.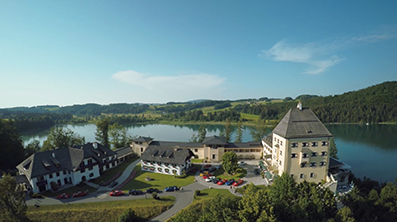 Add to this the many other delights of a driving holiday in Europe – private concerts or car museums, the dazzling sights of sparkling Alpine lakes, the smell of sweets freshly baked, a home-cooked meal in a restaurant in the middle of nowhere and time together with friends or family… a driving holiday in Europe is the perfect blend of sweet adventure and world-class comfort!
Visit our European journeys page for itinerary ideas. And remember: soon we will introduce our first scheduled, European journey for 2017.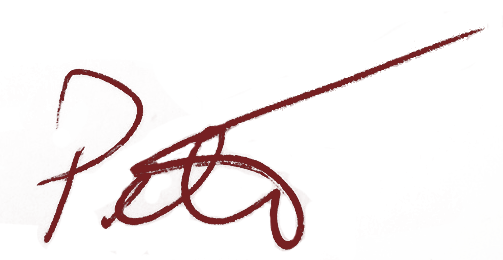 Please follow and like us:
Posted on 6 May, 2016
Batelina. The restaurant's name came up three times in the span of three days while we were preparing for our research trip. A wine maker, an olive oil producer and a business school friend from Croatia, had all mentioned it in response to our enquiries about where we could enjoy the finest seafood in Istria. "Book well in advance", I was told. A month before our trip, I dialled their number from Hong Kong. Greeted by a recording in Croatian, I decided to call back later. Which I did on the same day, the next day and quite a few more times. Never did I succeed in speaking to a person. "I can't reach them," I told one of the referrers. "They're only open in the evenings," he told me.  Given that "in the evening" in Istria means midnight or later in Hong Kong, for me, a morning person, that wasn't going to work out any time soon. I could have asked referrers to help, but they had helped enough already, so I didn't want to bother them further. I decided to wait until I was in Europe.  When eventually I called around 6pm Croatian time, I was greeted by a friendly voice, "How can I help you?" "I'd like to make a reservation," I said, adding that there would be two of us on April 4th. "That's a Monday night," I tried to be helpful. "At night we sleep," came the reply, "but in the evening we're open. Would you like to book?"
While I still love printed maps, when it comes to finding a specific place, GPSs beat maps hands-down. When the GPS said "you've reached your destination", we didn't concur: finding ourselves on a residential street, we didn't see anything that looked like a restaurant. We circled the "destination" once. With still nothing obvious in sight, we called Batelina and described what we saw around us. "Park your car on the lawn in front of you and walk around the hill to the house with the lights on…that's us." We did as we were told, trudging up the hill, still slightly doubtful that we were heading in the right direction until we spotted a sign leaving no doubt that we had arrived.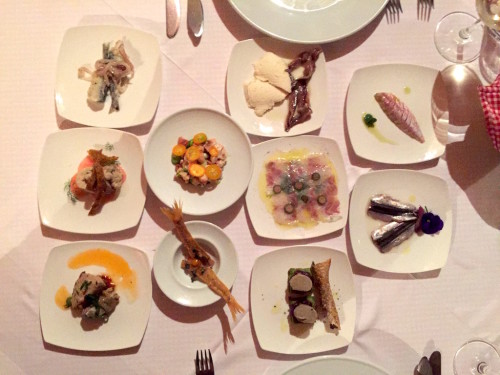 Since it was a chilly evening, we opted for a cozy-looking dining room with a fireplace.  We were served by Ilya, who spoke excellent English. This came as a surprise – we had thought that we were coming to a very local restaurant – and almost put us off. Perhaps Batelina was no hidden gem after all, and that perhaps we were in for a meal of "tourist fare". As became quickly apparent, this was an unnecessary worry: we had the finest seafood dinner of our lives.
I believe that one's enjoyment of any experience in life depends at least as much on the setting, the circumstance, and your expectations as it does on the raw nature of the subject itself. The subject in this case was, first, the recommended starter selection – on this day, ten small dishes featuring the day's catch, each one a culinary jewel coming out of the treasure chest of the chef's imagination. For our main dishes, we chose scallops and clams. For desert, we picked mascarpone cream with wine-cooked figs and homemade biscuits.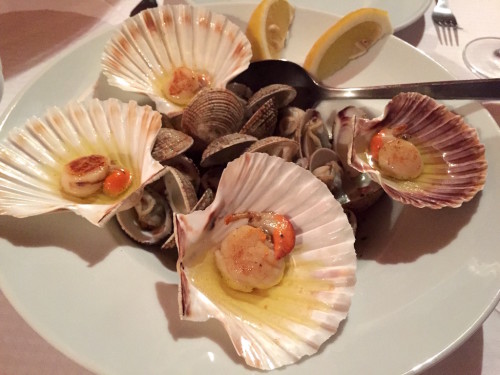 What made this evening such an utter delight? Was it that every bite enchanted our palates? Yes, indeed. Was it the complete absence of pretension? Was it that there was no Michelin, no Gault Millau, no Falstaff, no accreditation whatsoever in sight?  Was it the story of Danilo, the fisherman owner of Batelina, and David his motorcycle-loving son and the current chef who joined us after dinner for a chat? I don't know except that this evening has engraved itself forever in my memory.
"How do you find a place like this?" I'm often asked. In our world of search engines, there is a belief that "you can find anything on the internet". By now, I assume you will have googled "Batelina" and, voila!, there it is, you found it and with that "About 46,700 results (0.73 seconds)". But Donald Rumsfeld comes to mind: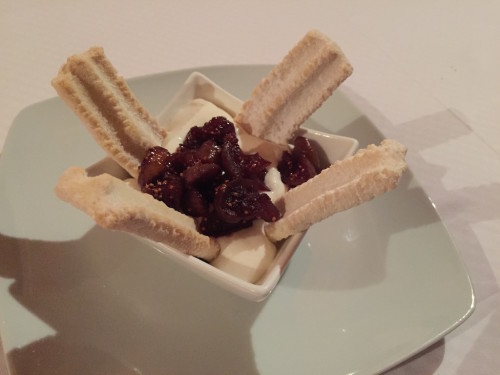 "There are known knowns. These are things we know that we know. There are known unknowns. That is to say, there are things that we know we don't know. But there are also unknown unknowns. There are things we don't know we don't know."
The magic of travel is that of turning some of the world's unknowns – whether known or unknown – into knowns, the process of discovery that begins with a hunch, stops along the way at points of reference, and ends with an experience you're dying to share. It's that feeling of wonder about what "lies around the corner." The hunch gives you the feeling that there is something out there waiting to be discovered. The points of reference, otherwise known as "friends", are lighthouses that guide you along.  And the discovery ends with your personal experience, which is when you know whether your hunch was right, whether your friends know you well. Sometimes, the answer is no and you move on. At other times – at times like Batelina – the answer is a resounding yes and you linger to tell the story.
Come and visit Istria while I feel it to be true that "rarely have so few known so little about a place that offers so much."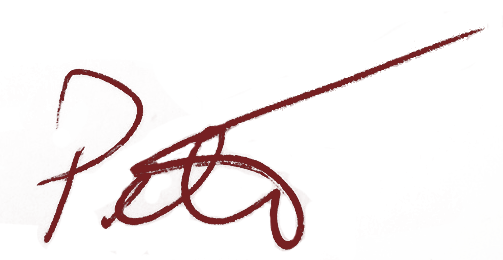 P.S. My research was for a new On the Road Experiences itinerary: "Austrian-Hungarian Lands: A driving holiday (Part I)" that will wind through the Czech Republic, Austria, Slovenia and Croatia. E-mail me (peter@ontheroadexperiences.com) if you'd like to be among the first to hear more about our newest European journey.
Please follow and like us:
Posted on 29 Apr, 2016
Something seemed different here. The previous evening, we had crossed the border from Slovenia into the Croatian region of Istria, a triangular peninsula that points south into the Adriatic. After driving south for a little while, Angie and I stopped at San Rocco, a small hotel in the small town of Brtonigla in the triangle's northwest corner.
A friendly receptionist greeted us and helped us check in. The receptionist turned porter and helped us carry our bags to the room. Then, when we came down for dinner, the porter had become our waiter, expertly explaining all the dishes and, to Angie's delight, how each of them was made. He went on to recommend superbly matched glasses of wine for each course. When Angie observed that had she rarely met a waiter who knew so much about the dishes he served, we discovered that, in fact, our receptionist-porter-waiter, Teo, was also the chef.  And, as it turned out the next morning, he is also the third in a story of four generations.
Over the years, I've lived in quite a few different countries: Austria, France, America, Japan, and China. Living in each meant, of course, moving from place to place. There is, as we learned after breakfast, another way of living in different countries.  Teo's grandfather was born in the same house in Brtonigla, then part of Austria-Hungary. By the time Teo's father was born, Brtonigla had "moved" to become Italian in the inter-war years. Teo was born in the same place, which was then part of Yugoslavia. His son, net yet a teenager today, came into this world when Brtonigla had become part of Croatia.
With the family's youngest generation playing in the dirt of a shallow pit that is destined to become the hotel's new swimming pool, as we sat and talked with Teo and his father, Tullio, two things became evident: one, clearly stated, was that the family is more optimistic about the future than they can remember; the other, not stated but felt, was that they were filled with tremendous pride in their homeland, and in particular the produce that springs from Istria's fertile land and surrounding sea, and the traditions that turn the harvest into culinary treasures.
The sea provides excellent langoustines, oysters and fresh fish; while the land offers asparagus, truffles, olive oil, wine, and ham – all of which are the pride of Istria's inhabitants.  This strong feeling of pride is tinged with a sense of injustice. Talk to Istrian truffle hunters and they will tell you, without any hesitation, that their truffles are at least as good as the ones from Alba: "In fact, some Piedmontese truffle merchants come to Buzet to buy our white truffles!" Talk to an olive oil producer – in our case, the producer of one of the world's best olive oils, as ranked by expert Marco Oreggia – and he will say that in Roman times the best olive trees were moved within the Roman Empire from today's Istria to Italy. Everyone seem to be saying that little Istria has battled for centuries against overwhelming odds to put itself on the culinary map.
But put itself on the map it will. In preparation for the trip, I read a charming article, entitled "Istria is not the new Tuscany". It seemed to suggest that Istrians needn't look to Italy to learn how to attract visitors and that their culinary heritage is worthy of recognition on its own terms. However I disagreed with the author's conclusion that "No, Istria is not the new Tuscany." Instead I feel that it's more like the old Tuscany, devoid of crowds and brand names and redolent of "how things used to be". Not to mention – though this is a story for another time – the peninsula's traffic-free roads and back roads are a pure joy to drive…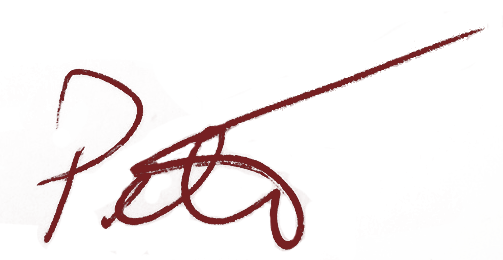 P.S. My research was for a new On the Road Experiences itinerary: "Austrian-Hungarian Lands: A driving holiday (Part I)" that will wind through the Czech Republic, Austria, Slovenia and Croatia. E-mail me (peter@ontheroadexperiences.com) if you'd like to be among the first to hear more about our newest European journey.
Please follow and like us:
Posted on 28 Mar, 2016
Since our last update in December, Christmas and the Western and Chinese New Years have come and gone…
Looking back…
---
In January, Mareen and Nancy, accompanied by Htein Linn, a Burmese photographer, went to Burma for three-and-a-half weeks. This on-the-ground research, together with knowledge gathered over the years, formed the basis for our first Burma itinerary (about which more below).
In March, Mareen, Nancy, Ron, and Fiona hosted a group of guests, many of whom have previously joined quite a few of our journeys, on a new itinerary, Yunnan through a Lens: Red Earth and Fields of Gold.
One of the guests told us after the journey that: "…we had a wonderful trip, passing thru the most beautiful scenery ever. Mareen, Nancy & Fiona served us really well with their heart, that we appreciate & Ron has been a most professional mentor, patiently coaching the least qualified photographer like us. Our driver Mr. Wu was such a cautious driver with excellent driving manners."
---
Looking forward…
Burma really is the next big thing for us. In the next few weeks, we are very pleased to be able to share more information about our first Burma journeys. For now though, we can tell you:
The first journeys will depart 9 November, 2016 (4 cars booked, 1 more car available) and 29 November, 2016 (available). January 2017 is fully booked and Feburary 2017 (available).

You can view our all-new Journey Dossier here.

For those of you in Hong Kong, we will organise a Burma talk-and-dinner event in May.
We're hiring… We are looking for journey hosts. If you know anyone like Mareen, Nancy or Peifen, our wonderful journey hosts, please let them know that we are hiring and ask them to visit our "Join us" page.
---
Between May and September, we are offering journeys for photography lovers, for families with children and more. In case you've missed our announcements, please take a look at the schedule below:
Searching for SHANGRI-LA – April 8th & 29th and July 15th
Our most popular Yunnan journey…
Why go? Read our blog essay right here…
In a nutshell

What?

In just a few days, see how beautiful China can be!
Discover where Shangri-La really might have been!
Stunningly beautiful boutique hotels, along back roads, far away from the crowds.

How long? 7 or 9 days
How much? Starting from CNY23,700/person
Click here for yet more info
---
PHOTOGRAPHY: Yunnan through a Lens:  Tea Horse Trails – June 3rd
For photography lovers…there's nothing like working with Ron!
Read Ron's recent short essay about travel photography in this region…
In a nutshell

Where? Hidden gems of Yunnan along the tea horse trail
What?

Capture moments with your camera like never before.
Work, hands-on, with Ron and learn his techniques for portraits, landscapes, architecture, low-light and many other situations.

How long? 6 or 9 days
How much? Starting from CNY29,600/person
---
FAMILY: Adventures in Yunnan  – July 4th and July 15th

An unforgettable adventure for the whole family!
In a nutshell

What?

Experiences, not things!
Haggling in the markets (in Pugonghua), gentle hiking, batik making, up-close-and-personal encounters with a Tibetan family…
Memories of a great time together!

How long? 8 or 10 days
How much? Starting from CNY78,000 (for a family of 4) less early-bird discount of 10% for those who book by March 31st!
---
FAMILY & PHOTOGRAPHY: Travel Photography with Ron Yue – June 24thand October 21st
Start the holidays with a Family Adventure with Master Photographer Ron Yue
Click here for more info and

 

read Ron's latest blog entry

 

about photography…
In a nutshell

What?

Give your children the gift of photography…to see beauty everywhere!
See beauty where others don't, learn to simplify life, re-learn the value of patience…

How long? 8 or 10 days
How much? Starting from CNY84,720 (for a family of 4) less early-bird discount of 10% for those who book by March 31st!
---
CROSSING BORDERS into Lao and Vietnam – May 13th  and September 16th
Travel through ancient Asian Border Lands
In a nutshell

What?

At the best times of the year…
… drive from Yunnan via northern Lao to Mai Chau in Vietnam.
Discover, along back roads, a region brimming with different minorities…

How long? 9 days
How much? Starting from CNY39,900 

 less early-bird discount of 10% for those who book by March 15th!

Alternative date September 16th : For a longer version "Summit to Sea: Yunnan to Vietnam", please write to us for details.
---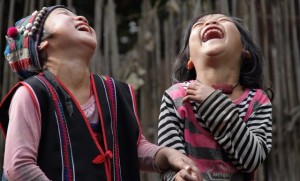 On 16 April, On the Road will be a live-auction sponsor at the annual Gala Dinner of a Hong Kong-based charity called Kids4kids. Our sponsored prize is for a family of four to join our "Family Adventures – Travel Photography in Yunnan" journey. We have designed this journey to inspire an interest in travel photography – the art of seeing beauty everywhere – something that might become a lifelong passion for children, and an activity that parents and children can share. In this world of "insta-" everything, having a chance to explore a new environment as a family and learning a new skill together provides a particularly meaningful break from the frenetic pace of everyday life.
We are proud to be sponsoring several other charitable events in the months to come.
---
Happy Easter!
Over the Easter period, Angie and I will be in Europe. I'm selling it to her as a "holiday". As she does every time, she will ask me "Do you call this a holiday?" Why? Because, during our trip we will be also researching a new itinerary that will run through the Czech Republic, Austria, Slovenia, Croatia and Italy (Fruili and Alto Adige). Whether business or pleasure – fortunately the two often overlap, we can't wait to go!
We wish you, too, Happy Easter and a Peaceful Qing Ming!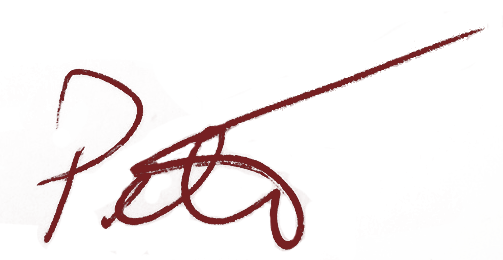 Please follow and like us:
Posted on 15 Mar, 2016
(For Part I, click here)
The only way I can describe driving among the mountains on that day is as a sensation of near-flight. Gliding along the perfect mountain roads, I seemed to soar and sink, descend and climb, and in these motions partake in the sensations unique to flight, at once accelerating forward, upward and sideways.   On those mountain roads, I felt like a hawk, lifted and dropped at a thermal's whim. The road set my course as the wind directs a paraglider's flight. At times, I slowly ascended on a straight path, while at others, I spiraled up around serpentine twists and – coming to a standstill – seemed to float in midair atop each saddle. With each pass crested, I swooped into the first tight hairpin bend, only to take off once again as I reached the bottom of each valley. That morning, I frolicked and played for hours, diving into broad valleys and cleaving a way between sharp peaks, forgetting about the world left underneath.
In the past – as was the case on this particular day – I had to steal a moment here or there to get my fix of mountain roads. Nowadays, it's part of my job: I can't believe my luck! In designing our European driving holidays, one pass that often features high on the list of "must-drives" is the Stelvio (or Stilfserjoch) at the eastern end of the Swiss-Italian border.  With its 48 hairpin turns, it attracts not only drivers of cars and motorbikers, but also masochistic cyclists.  For one reason or another, it has become the iconic Alpine pass and I am asked about it time and again.
So, last year when a client asked "Can we drive The Italian Job?", I was taken aback. I hadn't thought about the movie or the mountain pass featured in the original 1969 version of the film for a long, long time. "Of course," I replied, relishing the thought that, in preparation for this client groups' trip, I would be forced, as it were, to drive it ahead of time to re-familiarize myself with it.
Rather than the dramatic Stelvio Pass, The Italian Job features the Grand St. Bernard Pass, which straddles the Swiss-Italian border far to the west. This is the mountain pass that gave the St. Bernard dog its name. (I grew up with one of these furry, cuddly beasts, and always struggled to measure up to its size, much as my mom struggled to rid my clothes of its sticky, long hairs.)
Eventually, the day arrived, last June, when I drove the Grand St. Bernard again, retracing the legendary Italian-side ascent featured so beautifully in the opening scene of The Italian Job. While Rossano Brazzi drives his Lamborghini Miura through turn after turn, along this Alpine road on a gorgeous day, the song On Days Like These plays in the background. Never in the history of movie-making has a song matched the emotion evoked by the opening sequence of a film so well.
In my case, it was a lovely spring day and I was on my way from Milan to Gstaad in Switzerland. These days, the main road through the Aosta Valley goes through an ugly tunnel from Italy into Switzerland. If you want to drive over the pass, as I did, you have to pay attention to find the right turn-off, otherwise you might zip right past it.
The Italian Job road is relatively short, but what it lacks in length it compensates for with scenic beauty and spectacularly twisting bends. Its curves are just as enjoyable to drive as those of the Stelvio, if not more so: some of the Stelvio tornante are downright hard work, and drivers that miscalculate are forced, embarrassingly, to make a three-point turn. The Grand St. Bernard's corners are gentle and a breeze to drive. Nerd that I am, I started playing On Days Like These, cranked up the volume, rolled down the window and opened the sunroof for the climb to the pass. The meadows were covered with spring flowers – I stopped a few times to smell them and take photos – and at the top, as spring gave way to vestiges of winter, I saw patches of snow.   After parking my car by the lake that graces the pass, I got out, leant against the bonnet, turned my head toward the sun and closed my eyes to listen to the birdsong that floated on the breeze.
Indeed, on days like these…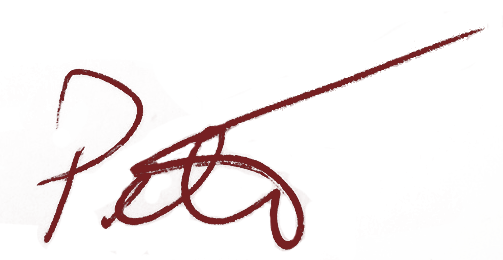 Please click this link an example of one of our On the Road in Europe itineraries that features the Grand St. Bernard Pass.
Please follow and like us: