Posted on 30 Aug, 2016
I have been working for On the Road Experiences since 2013. I started as a host…
What does a "host" do? As a journey host I oversee the whole journey from greeting guests on the first day until we all say goodbye on the last. I am responsible the service we provide and for the experiences guests enjoy; our aim is to make each journey enjoyable for all parties involved.
My role has grown over the years, and now I enjoy researching new itineraries, enhancing our existing journeys, and meeting guests before they join a trip and developing the German market. Peter gives my colleagues and I the chance to grow – sometimes it seems that every day I find myself with a new project, which makes me busy and happy! 
Looking back at all the journeys I have hosted, I remember a lot of laughter and happiness, and my hard-drive is full of pictures of sunsets, beautiful landscapes and people. Two things that I can't capture on film, though, are the hard work and long days that go into making each journey a success.
Explaining my job to friends isn't easy, because it is not at all like being on holiday, and neither is it "just" being a tour guide. We have to work with the fact that on each journey there will be many unforeseen events along the way – hopefully these will be fun things, such as yaks on the road or coming across a colorful local festival, but they might include road closures or even landslides.
In March, for example, we got held up by market day in a small village on the way to Puzhehei, where all the roads were gridlocked with trucks both big and small. 
Nobody could move until the stallholders began to clear up two to three hours later. Thinking of it now, the pictures it brings to my mind are of our guests sitting on the side of the road, relaxing – one smoking a cigar, and chatting with the market-goers.
Our drivers got stuck in, handling and coordinating the traffic while the policemen lolled about drunk on the pavement!  I love that our guests and my colleagues managed to make the most out the afternoon and still find something good in a situation that wasn't so good. It was very hot that day. As I tried to get cold drinks to keep us all refreshed, I ended up going from shop to shop as I discovered that none of the fridges were working! Finally, in a tiny shop I found cold beverages and local snacks, which I took back for us all to share.
This kind of experience is a good reminder for everyday life – of course I had all sorts of worries going through my mind: "What if we're stuck here forever? "How long will this traffic jam last?" "What are our customers thinking?" "Will it get dark before we arrive?" "Are there any short cuts we could use?", and so on and on… And I wished that we might have had a smoother journey on that day, but the reality is that life doesn't always go to plan, and sometimes you just have to make the best most out of whatever happens!
Curiously, almost without fail, it is the unforeseen events, well handled, that our guests remember the most after we return home. Sometimes it's the bends in the road that are the most memorable and meaningful!

Please follow and like us:
Posted on 25 Aug, 2016
Early each morning, monks file out from the wats that line Luang Prabang's loose grid of streets. Clasping their alms bowls, they walk, solemn and barefoot, along streets fringed with shaggy toddy palms, and past candy-coloured colonial villas and gilded temples.
Temperatures climb throughout the day, and most people retreat to the shade to sip cooling drinks and doze before venturing out again at dusk, when a vibrant night market sets up on Sisavangvong Road. Here, stallholders sell souvenirs and shake out bright silk scarves under bluish fluorescent lights as the sun sinks behind far bank of the Mekong.
As you leave Luang Prabang and set out on the road to the Chinese border, the drive punctuated by roadside villages thronging with children, any change seems faint. Three hundred kilometres away, Luang Namtha is clearly cut from the same languid, tropical cloth. Even just across the Chinese border in Xishuangbanna, people believe the same form of Buddhism, practice the same rituals, share the same traditional dress and enjoy very similar spicy-sour flavours in their food.
From Xishuangbanna, where the route of our journey Lands of Silk and Snow briefly reunites with the Mekong, the road climbs up out of the steamy basin where elephants and peacocks once strutted through the jungle, and onto the Yunnan-Guizhou Plateau. As you ascend, the air temperature drops and dries, and the vegetation changes; rubber trees and banana plantations fall away to be replaced by temperate forest and – as we approach Kunming, "the City of Eternal Spring" – fields of flowers.
North of Kunming, the pace of change picks up as you continue to climb up, past Dali and Lijiang to Shangri-La, the threshold of Tibet. From here to Lhasa our route takes us from the dramatic valleys that mark the Tibetan Plateau's eastern fringe, crossing the Mekong again – and the Yangtze and the Salween – climbing over snow-dusted passes and swooping down through thickly forested valleys before spilling out into the broad Kyi-Chu valley on the final approach to Lhasa.
It is only by travelling overland that you can see how one land merges into the next; how the continuity of the tropics suddenly disappears as one ascends the 1500 metres between Jinghong and Kunming; how the long parallel valleys that run through northwestern Yunnan have given rise to dozens of ethnic groups and amazing biodiversity; and how Tibetan culture has overcome quite awesome geographical challenges in order to spread from Yunnan to the edge of Central Asia.

And yet while there's change, there are also elements that bind the entire route together.
From Laos to Lhasa the main religion is Buddhism – albeit of different schools. Everywhere between Dali and Luang Prabang was once part of a single kingdom in the eighth century. And
the waters of the Mekong gather our journey together at several points, like a purse-string
, as we travel from South-East Asia, where its waters flow, brown and stately, up to the heights of Tibet where the young river tumbles wildly out of the hills.
Pity the poor traveller who flies over all this! In our busy times of direct flights and high-speed trains, it truly is a luxury to experience a long-distance overland journey, and to see a portion of the earth's surface up close and personal, and to meet people along your route, at every turn learning that for all that separates us, there is as much that binds us together.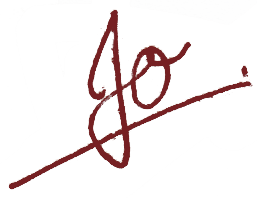 Please follow and like us:
Posted on 6 Jun, 2016
In October 2008, my wife Angie and I spent a few days in northern Thailand. While visiting this part of the Golden Triangle, we chanced upon a rusty map of the region. "Look," I said to Angie, "two months ago I was here," as I pointed to Xishuangbanna, the southernmost region of China's Yunnan Province. ('Xishuangbanna', 西双版纳, is the sinicised version of the Thai word Sipsong Panna ( สิบสองปันนา) and means 'twelve thousand rice fields'.)
"So close, eh?" Angie mused, "I wonder whether you could drive from there to here. Wouldn't that be something?!"
"You've got to be kidding me," I replied, "There's borders to cross and who knows if there's even a road." Having only just managed to organise our first driving journeys in China, the idea of crossing borders seemed, to me, unfathomable. In those days, whenever an idea came up, my brain was inevitably troubled by the question of how to make it happen, and from that often flowed a stream of reasons why it couldn't be done. Angie, by contrast, is seldom bothered by such details.
Later that day I reluctantly pursued the idea with her. Wouldn't it be something to drive from the foothills of the Tibetan Plateau in northern Yunnan down through Laos and the Golden Triangle to Chiang Mai, and to see China merge into South-East Asia, turn by winding turn? It was a powerful idea, but "how?"
***
I grew up in another Golden Triangle of sorts, in Bregenz, a small town by the eastern shore of Lake Constance where Germany, Austria, and Switzerland meet. No opium poppies there, I can assure you: the only sources of inspiration are reflections in crystal-clear lakes and the herb-scented mountain air.
Shopping in Switzerland? Lunch in Germany? Dinner in Austria? All in one day? Easy! As I child I regarded driving across borders as an everyday occurrence, but since moving to Asia I have gained a newfound appreciation for the romance – and administrative complexities – that such overland journeys can inspire.
***
Fast forward to April 2009. Angie and I have just landed in Shangri-La. The sky is overcast and snowfall has dusted the hilltops. While eating breakfast we meet the hotel manager and tell her about the journey we are about to make. Her eyes light up, "If you enjoy driving, then you must take the back road to Lijiang – let me show you…" I finish my toast in one bite and drain my coffee cup while Angie knocks back a motion sickness pill. And then we're on our way.
The main road from Zhongdian to Lijiang is shown on my map as a thick red line. The road that we take is shown as a single pencil-thin line, snaking between the two towns. The hotel manager was right – the road is incredibly beautiful, winding over high passes before descending to the Yangtze at Tiger Leaping Gorge, where the river roars through a deep gorge beneath looming cliffs.
After arriving in Lijiang that evening, we wander the cobbled streets, bemused at the sheer number of people visiting this UNESCO World Heritage Site. From Lijiang we drive south along excellent highways to Dali, on the shore of Lake Erhai, and then to Kunming and south again to Jinghong, the largest town in Xishuangbanna.
By the time we arrive in sleepy Jinghong, with its palm tree-lined streets and Thai-style temples, it's clear that we are on the edge of South-East Asia. The region's main ethnic minority, the Dai, are closely related to the Thais and in the countryside we drive past groups of sarong-clad Dai women with flowers in their hair.
From Jinghong we continue our drive on another wonderful road to the China–Laos border at Mohan, where we make a bit of history: Angie and I are, according to everyone we ask, the first Westerners to drive a China-registered rental car across this border. What I had taken for granted back in the "Golden Triangle" of my youth does, indeed, mean making history here…
In Laos, Route 3 connects the China-Laos border with Huay Sai on Laos' border with Thailand, cutting south-west diagonally across the country. At that time, Route 3 had been recently rebuilt, and the modern road contrasted starkly with the villages it runs through, where villagers' lives seem untouched by the twenty-first century.
Later the same day we arrive at Huay Sai and take a rickety looking car ferry to Chiang Khong on the Thai side of the border. After a long day – driving in three countries and over 400 kilometres – Angie and I treat ourselves to a stay at the lovely Anantara Golden Triangle resort.
The next morning, wholly refreshed, we drive back up to the map of the Golden Triangle, where Angie had had her idea six months previously. We look at the battered map in its rusty frame before turning and gazing out towards Burma and Laos, shaking our heads and agreeing "Now, that really was something…"
Never, ever let questions of "How?" stand in way of pursuing your ideas!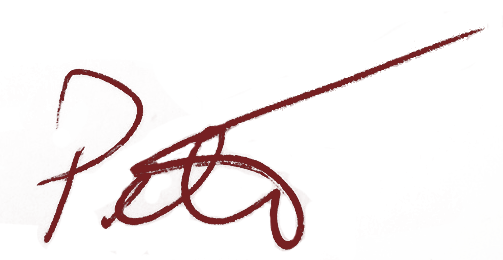 Since that first trip, we now have multiple crossing-border itineraries in Asia allowing you to step into our footsteps:
Yunnan via Laos to Thailand
Yunnan via Laos to Vietnam – Our Summit to Sea itinerary takes you from one UNESCO World Heritage old town, Lijiang, in Yunnan to another, Hoi An, right by the South China Sea.
Burma – Our From the Golden Triangle to the Bay of Bengal itinerary is a magical exploration of Burma, including out-of-the-way, hidden gems and well-known, must-see stops.
Please follow and like us:
Posted on 16 May, 2016
Date of writing: May 2016
In many desirable driving holiday destinations (Switzerland, the US, Australia, New Zealand, Japan) renting a car is worry-free; everything from insurance to the quality of the cars is, more or less, guaranteed. China's rental car market is, by comparison, still underdeveloped and there are many things to consider before renting a car. But as my essay "Be sure to return it empty" shows, things are improving…
In what follows, I summarise the current state of affairs from the point of view of an individual traveller interested in renting a car in the remoter regions of China.
Rental Car Companies – International car rental companies (for example, Avis and Hertz) have presence in China. There are also several local, large, and reputable companies such as 1Hai in the market. But you will also find thousands of operators who call themselves 'car rental companies' but usually hire out privately-owned cars.   Beware of these: they may not have a car rental license. If you're stopped by the police, you may face enquiries and delays. If you have an accident, the insurance company may refuse to pay up.
Choice of cars – The choice of cars is limited. Most large car companies focus on the mass market and provide only very basic cars. Renting a nice SUV or a sports car is, especially in remoter regions, very difficult if not impossible.
Insurance – Insurance coverage levels are, by international standards, low and it is difficult to know in advance how much the insurance company will pay under what circumstances. Certain insurance coverage common internationally is impossible to obtain in China. CDW ('collision damage waiver') coverage – whereby you as the renter pay a bit extra to lower the insurance excess – is an example. Overseas it is a matter of course that the car rental company will handle the claims processing on your behalf. Don't count on this in China.
Driving License – In order to drive in China, you need a Chinese driving license. For overseas tourists, China offers a so-called 'temporary driving license'. Car rental companies assume you have a valid Chinese license, permanent or temporary and will not assist you in applying for one.
Crossing Borders – In Europe, crossing borders with low-to-mid-range rental cars is in many cases possible, especially if one is willing to pay a top-up insurance. Very few European rental car companies allow you to take upmarket cars into the remoter regions of Europe. In China, none do.
Deposit – Depending on the location and the company, you may be asked to pay a security deposit in cash.
GPS & Maps – While China's GPS navigation systems are improving rapidly, they do not incorporate real-time information about traffic conditions and road closures.  If you travel in remote regions, you might drive hours only to discover that you have to turn around. Printed maps in Chinese language are good and easily available; English language maps are available, too, but not very detailed.
One-way rental – One-way rental services are common overseas, at least for common, popular cars: you can pick up a car in one location and drop it off in a different one (sometimes you have to pay extra, of course). In China, this service is still very rare.
As you can see, there are many obstacles that stand in a tourist's way of renting cars in China. At On the Road Experiences we have removed all these hurdles. All you need to do is come and enjoy a fabulous driving journey in China or one of its neighbouring countries!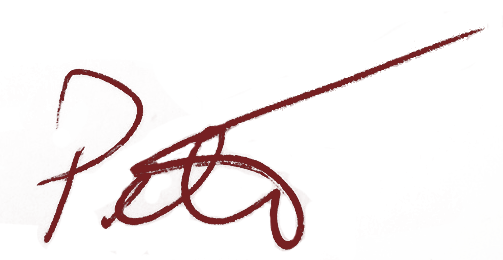 Please follow and like us:
The first car I ever drove in China was one I owned. This was bug-eyed Miss Daisy (or 小黄 in Chinese). A Caterham Super 7 R300, she was the granddaughter of Colin Chapman's Lotus 7, a car meant for the track that had somehow finagled a public road worthiness certificate. The R300 was sold as a kit you could assemble yourself; for less mechanically minded drivers, Caterham also sold a fully assembled version.
Getting this car into China and equipping it with a proper (no-funny-money) Beijing license plate took a year. When the customs official laid eyes on her at the port in Tianjin, he laughed, saying, "That's not a car, that's a toy!" (这不是个车,这是个玩具). It took six months to convince him otherwise.
Next came the ordeal of going through what in the UK is called "single vehicle approval", that is, the procedure of registering an unusual car. (At the time there was only one Caterham in China, mine.) I was prepared to hear many official reasons why Miss Daisy might not be licensed, except for the one that I was given: that she did not meet the city's emissions standards. Yes, Beijing, one of the world's more polluted capitals, has stringent emissions standards in place. It took another six months for her to pass the test. (You can read about my journey through China with Miss Daisy here.)
As a result of this prolonged and stressful experience, I concluded that renting cars – even though they might not be as special as Miss Daisy – was the way to go.
And so when I had the opportunity to drive in Sichuan, my friends and I rented a car in Chengdu. Back in 2005, this was my first lesson in renting cars in China. I got myself in trouble on day one when I found myself being pulled out of some mud by a tractor. There are many reasons – including my own stupidity – why this happened, but the main reason, to my mind, was that the letters "4WD" were emblazoned on the rear door of the SUV. Surely a four-wheel drive could tackle a bit of mud? Perhaps, were it not for the fact that the "4WD" was an expression of the carmaker's aspiration – mere decoration, rather than a statement of fact.
Not long after this I rented another SUV in Chengdu. I had arrived a day earlier to take care of some business, then the following day I picked up the car and raced to the airport to meet my wife. The car ground to a halt shortly after the tollbooth on Chengdu's airport expressway. "What the hell?" I grumbled, "How on earth can I be out of petrol after less than 15km?"
After a kind gentleman helped me fetch a canister of petrol, I picked up my wife – who was fuming – and drove straight back to the rental car company to complain. The store manager looked at me as if I came from another planet. "You pick it up empty, and you return it empty, that's how it works," he explained.  "Not where I come from!  You pick it up full and return it full!" He looked at me with an expression that said "Well, you're in China, not wherever it is that you come from…" and was about to move on from the incident when he decided that I needed an explanation. "We can't do it like that, Sir. Actually, we tried. But it didn't work. Many cars would be returned with the fuel gauge needle showing that the tank was 'full'." I smiled, thinking smugly, "See, it works!", but he continued: "Yes, the tank was fuel, but what was in it wasn't petrol!"
For our first few journeys with customers, we used "rental SUVs" we had procured for our guests. The trouble was, I later discovered, that the "rental SUVs" where, in fact, not rental cars, but private cars that the owners had made available to the "rental car company" to be let to customers. Luckily, we were never stopped by the police to check, and we didn't have any accidents – the insurance would promptly have refused to pay, I was told.
How do you start a driving holiday business in an environment like this? In 2008 we decided that we needed good, properly licensed cars: it was the beginning of our good relationship with Avis China. We got what we wanted – new Toyota Prado 4.0ls, rental license and all. But there was one snag: we had to lease them for five years. This was good for our guests and good for our reputation, but bad for the company's pocketbook as we didn't have enough business to utilize these gems fully.
By 2013 Hertz (but sadly not Avis) began to purchase Toyota Highlanders for their short-term rental fleet in Kunming. We have been using these ever since, but now there is another snag: while overseas rental car fleets are frequently renewed (usually in less than six months, in some cases in as little as three), the Hertz Highlanders from two years ago are still in the fleet, and they show it. Everywhere in the world we humans has been equipped with a mental switch that flicks between two positions; "I own it, I care", and "It's a rental, for Christ's sake, who cares?" In China the two switch positions – while gradually approaching each other – are still very far apart.
Last year, the boss of Avis China moved from Avis to DCH (大昌行) Motor Leasing, a subsidiary of one of China's largest listed companies. He called us and said "I've got news for you!" As a result of his move and our long relationship with Avis, we're now able to offer our clients the option to upgrade to brand new Audi Q5s.  一步一步 ("one step at a time") things are getting better indeed!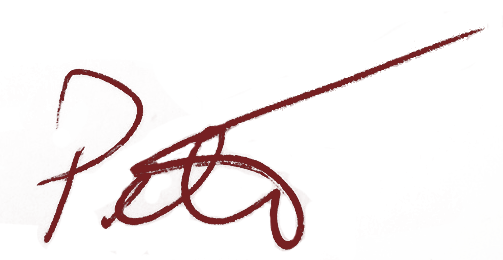 Please follow and like us:
Posted on 15 Apr, 2016
When we first came up with the idea behind "Adventures in Yunnan", we weren't sure how it would be received. We had a hunch that a family driving holiday in Yunnan could be great fun, but would anyone be adventurous enough to join us with their kids?
We put together a 10-day family-friendly journey that ran from Kunming to Lijiang in short chunks with plenty of interesting stops along as many quiet back roads as possible, and began to spread the word. Four daring families signed up for the first trip and off we went. The question now was how long would it take before the cry of "Are we nearly there yet?" was heard?
After leaving Kunming, our first stop was at Yunnan's Dinosaur Valley, the site of a "dinosaur graveyard" where palaeontologists have unearthed hundreds of complete dinosaur skeletons since excavation began in the 1930s. Armies of reconstructed dinosaurs seem to march across the main hall, while scientists work away below, discovering yet more ancient bones. Exciting enough in its own right, when coupled with the small theme park that surrounds the museum, we had a hard time persuading anyone to leave – even with the promise of lunch ahead.
That first day's drive ended in Xizhou, home of the Linden Centre, one of our favourite hotels in the region, and – it turns out – a great place for families with children. The second morning saw us walking through the rice fields and into the village to see the daily market, where our guests practised their Mandarin as we stocked up on Xizhou baba, a delicious local snack of fried dough smeared with rose jam. The region around Xizhou and Dali has plenty of other activities on offer, and that first trip saw us riding a cable-car up into the Cangshan Mountains to visit a Taoist temple, cycling down quiet village lanes and eating cream cakes in a German-run bakery – making it well worth the two nights we spent there.
From Xizhou we drove on to Shaxi, a small village packed with well-preserved examples of traditional Bai architecture. Our group walked out into the cornfields, picnicked and happily poked about the village streets – really a world away from the choked city streets of Beijing or Shanghai that often spring to mind when thinking about travel in China.
On leaving sleepy Shaxi, we drove up the Yangtze Valley to the tiny hamlet of Tacheng. The upper reaches of the Yangtze Valley (where the river is known in Chinese as the Jinshajiang, or "River of Golden Sand") are wonderfully scenic, with thickly forested slopes dropping away to the sandy riverbanks. Tacheng lies at the edge of the Baimashan Nature Reserve in an area famed for its biodiversity. We made time here to drive up into the reserve to spy on its most adorable residents – troops of Yunnanese snub-nosed monkeys munching on the moss that festoons the reserve's ancient trees.
Beyond Tacheng it was a steep climb to the Tibetan region around Shangri-La, where we petted yaks and visited a Tibetan family in their home. There, our guests had the opportunity to try tsampa, a dish of ground roast barley mixed to a paste with tea and butter. Younger members of the group announced it was "just like Play-doh" and spent a happy half hour moulding it into animal shapes, before heading off for a more spiritual stop at the huge Ganden Sumtseling Monastery.
Our last few nights were spent in the bustling city of Lijiang. One of Yunnan's most popular destinations, this town lies in a beautiful valley dotted with pretty villages and headed at its northern end with the 5,600 metre-tall (18,360 feet) Jade Dragon Snow Mountain. Between horseback riding and watching a fantastic open-air show in the mountain's shadow, trying to find our way through the labyrinthine old town and playing in the hotel pool, before we knew it the trip was over and we were on our way to the airport to fly home.
Did anyone – parents or children – ever ask if we were nearly there yet? No, not to my memory! As a host, this itinerary really was one of my favourites. Our younger guests revelled in being taken out of their everyday environment and exposed to so many new and interesting things. Every day my colleagues and I were asked a slew of new questions, every day we staff saw something afresh through the children's eyes, or had our attention drawn to something we hadn't noticed previously.
"Adventures in Yunnan" has gone on to become one of our most popular itineraries, with multiple departures each year timed to coincide with the school holidays. Recently we've added a photography-themed version of the journey, where our photographer Ron coaches guests through a fun series of travel photography field workshops.
One of the fathers from that first trip later told me, "Because your team took care of everything, we were encouraged to do something more daring than we would have attempted on our own, but now we've been inspired…" Since then they've been travelling all over Asia as a family – be warned, adventures as a family can become addictive!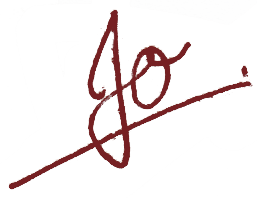 Our family-oriented journeys include:
"Adventures in Yunnan"
"Family Adventures: Travel Photography in Yunnan" (with Ron Yue)
Please follow and like us:
Posted on 25 Feb, 2016
The small Yunnanese town of Yuanyang is famed for the steep tiers of rice terraces that snake across hillsides around the town. In winter, dawn light sparkling off the watery fields attracts legions of photographers eager to capture the sight on film – a group of On the Road photographers is about to leave for the region next week.
While many visitors come for the landscape, Yuanyang's human side – the Hani farmers have worked the terraces for generations – is well worth exploring too. A few years ago, we were searching for a way to incorporate more contact with local communities into our itineraries. One of our guides, Zoe, had befriended the bellhop at Yuanyang's Yunti Hotel, and he offered to introduce us to his uncle, who was the headman of a village amongst the rice fields.
One day in May, we set out from Yuanyang with a group of Swiss guests to meet the uncle and visit his village. The wisps of mist that enshrouded the rice fields slowly burnt off over the course of the walk to the village as our guests peppered the uncle with questions about village life.
The uncle took us to a house in the centre of the village. We had to duck to get through the door, and groped our way up a steep, dark staircase with a rope for a railing. The upstairs room was dark and smoky from cigarettes and an open fireplace, with a single window that allowed a cone of light to illuminate the room. Eight low stools were arranged around a small table for us. Our guests' faces betrayed a mixture of delight – oh so exotic and friendly! – and fright – where had I taken them to?
We took our seats and while the Q&A session continued – what is the main trade of the village? Do you have a school? How many inhabitants are there? What's the average income? What do you think about the future? How many people live in your house? — lunch began to be served. The plates gradually accumulated – at first two dishes, then four, then eight, then twelve, they just kept coming.
Eventually, the mayor motioned for us to begin eating when Zoe suddenly started crying and burst into almost uncontrollable tears. We all looked at her, unsure what to do. I patted her on the shoulder and asked, "Zoe, what's wrong?"
"Nothing, it's nothing, really," she managed to say between sobs, "it's just that, look, look at all this food! These poor people are serving up all this for us, but maybe they would only eat like this once a year themselves, maybe never in their lives…" As Zoe spoke, a guest, Edith, got up and walked to Zoe, pulled her to her feet and gave her a warm hug.
No words were spoken while Zoe and Edith stood there hugging, but perhaps for a moment we all felt linguistic and cultural barriers giving way to a moment of shared emotion. At a time when nationalistic fires are being fanned around the world, it seems a timely reminder that behind the headlines there are millions of ordinary people, like the bellhop's uncle, and like Zoe and Edith, who are making their way through life, trying to do the best for their families, and trying to lead good lives. Travel is one fantastic way to remind ourselves of this, and as Mark Twain put it in The Innocents Abroad, adapted somehow for this story:
"People need travel sorely. Broad, wholesome, charitable views of men and things cannot be acquired by vegetating in one little corner of the earth all one's lifetime. Travel, then, is fatal to prejudice, bigotry and narrow-mindedness."  Let us celebrate these fatalities!
On the Road takes you to Yuanyang rice terraces on these journeys:
Please follow and like us:
Posted on 2 Dec, 2015
Everyone has heard of Shangri-La. Even for those who have not read James Hilton's classic Lost Horizon, the name evokes visions of an earthly paradise tucked away amongst soaring mountain ranges, where humans live long and peaceful lives amidst pristine, otherworldly surroundings.
In northwest Yunnan there is a Tibetan town, historically known as Zhongdian. Perched at the south-eastern edge of the Tibetan Plateau and astride the main route to Tibet proper, the small town has long been a trading post and meeting point between Yunnan's lowlands and highlands. Zhongdian's compact old town was once filled with thick-walled Tibetan houses, yaks grazed in verdant fields around the town and stupas decorated the surrounding hillsides – undeniably picturesque, but still a far cry from Hilton's fictional paradise.
Just over ten years ago Zhongdian's enterprising mayor decided that since no one knew where Shangri-La was, it might as well be in Zhongdian. A pretext was fabricated (certain geographical features outside the town are said to resemble those mentioned in the novel) and Zhongdian was duly renamed Shangri-La, or Xianggelila in Chinese.
The new name and a new airport spurred a building boom that has seen old Zhongdian transformed into a somewhat ugly, modern town. Then, in early 2014 a devastating fire burnt much of the old town to the ground. Whatever faint resemblance the place may once have had to the Shangri-La of fiction, it has now gone for good.
So did the idea of Shangri-La go up in flames along with Zhongdian's timber-framed old town?
The north-westernmost region of Yunnan is formally called the Diqing Tibetan Autonomous Prefecture. Shaped like a triangle balancing on one point, the region is composed of three counties; Shangri-La (with Zhongdian/Shangri-La at its centre) in the east, Weixi in the west and Deqin at the uppermost tip of the triangle. If you are looking for Shangri-La, stop briefly in Zhongdian/Shangri-La, if you must, but make sure you leave time to explore Diqing's beautiful hinterland. While it might not exactly match Hilton's description, the region is so lovely and holds such natural bounty and variety that any such qualms will quickly be forgotten.
Diqing is home to at least ten ethnic minorities. The largest of these is Tibetan, but there are also the Lisu, Naxi, Bai, Yi, Hui, Pumi, Miao, Nu and Drung, among others. Each speaks its own language, practices its own and religion, and wears – for the everyday, not for tourists' benefit – its own traditional clothing. People are friendly and welcoming, especially in the remoter parts of Diqing where tourists are still rare.
Diqing straddles one of the world's most bio-diverse regions, the so-called Three Parallel Rivers, named for a short-range geographical accident that sees three of Asia's great rivers – the Yangtze, the Mekong, and the Salween – churn through lush, parallel valleys for several hundred kilometres. The Three Parallel Rivers region is home to many exotic and endemic species of flora and fauna. One of the most endearing is the Yunnanese snub-nosed monkey, one of the rarest primates on earth. Incredibly, it is easy to spot (and photograph) in a sanctuary of old-growth forest that lies in the mountains between the Yangtze and Mekong valleys.
The region's human heritage and geography is no less rich and varied with a long list of little-visited, yet spectacular attractions. Each Sunday in the tiny village of Cizhong, a Tibetan priest holds mass in a nineteenth-century church built by French missionaries. Further north, there is the massive Meili Snow Mountain range. The highest peaks rise to over 6,000 metres, making for impressive prominence over the river valleys to the east and west. The highest peak is sacred 6,740-metre-tall Kawagebo, which – in deference to local religious beliefs – has never been summited.
While the mountaintops are left to local gods, it's still possible to feel the magic of travelling through the mountains and climbing towards distant peaks on the ascent from lowland Yunnan to Diqing. Some may opt to fly straight into Zhongdian/Shangri-La, at the risk of both altitude sickness and a dislocating sense of culture shock. However, far better to travel overland, slowly acclimatising to the thinner air and absorbing the gradual change in your surroundings as the familiar trappings of modern life give way to something gentler and altogether rarer. By the end of your journey, you might just feel that you have, indeed, glimpsed Shangri-La after all.
If you would like to go in search of Shangri-La for yourself, you may want to take a look at this travel idea here.
Posted on 23 Nov, 2015
I want to write about Tibet, but I'm struggling with where to start. Should I begin by describing the raw beauty of the Himalayas? Maybe with the profound way that Buddhism permeates the Tibetans' daily lives? Or perhaps I should start with the rigours that are inevitably involved in a journey on the Tibetan Plateau?
This forbidding region draws me to it in many ways, but it boils down to the following; the pursuit of adventure, a love of mountains, the challenge of overcoming adversity, and witnessing the Tibetan people's devotion.
Above all, to me Tibet stands for adventure. In exchange for moving myself out of my comfort zone, I know that I will come home with unforgettable memories.
The photo shown here is from one of many such adventures, and taken on my 21,000km journey through China in a Caterham Super 7.
It was July 2007 and early rains had swollen a nameless river in eastern Tibet, sending it gushing across the road. Attracted by the odd sight of a yellow sportscar on this remote stretch of road, three passersby rolled up their sleeves and volunteered to help Miss Daisy (the Caterham) and I through the water. When you scream 'push' and three kind volunteers heave you through an icy cold river, you won't forget it!
Beyond the thrill of adventure, there is the magnetic pull of the mountains. I grew up in the Austrian Alps and thought them magnificent – until I went to Tibet, that is. In Austria you reach sky at 2,000 metres above sea level. In Tibet there are cities with airports and golf courses at that altitude. The Tibetan highlands start where the Alps end, more or less. The plateau is, almost literally, quite out of this world.
But while Tibet's mountains – from Mount Everest on down – lend the landscape an unparalleled drama and beauty, the region's high altitudes also make plateau life and travel uniquely challenging. Lhasa's iconic Potala Palace may seem an appealing place to visit on your first day in the Tibetan capital, but climbing the staircases to the entrance is best left until the end of your trip when you are properly acclimated.
Perhaps the Tibetans' profound Buddhist faith is related to the challenges of living at such altitudes. Almost every time I find myself in the Tibetan world, sooner or later I encounter people making the arduous pilgrimage to Lhasa's Jokhang Temple. Each pilgrim will prostrate themselves, get up, walk three steps, and prostrate again (in Chinese this is called 磕长头). This slow progress continues, not for a hundred meters, not for one kilometer, but for hundreds – if not thousands – of kilometers.
Weatherbeaten, dirty, exhausted, and yet with their broad smiles hinting at inner bliss, the pilgrims have retained a depth of faith that many of us have long since lost. I'm not a religious man, but I never fail to be moved by others' devotion. Add to this the outer trappings of Tibetan Buddhist ritual – monks chanting by flickering lamplight, prayer flags snapping from mountain passes and timeless festivals – and this is clearly one of Tibet's many attrations for me and many others.
Some places offer one of these drawcards, perhaps one destination offers mountain adventure, while another posseses a unique culture, say, but few offer such a beguiling combination as the Tibetan Plateau. It is small wonder that this special place has attracted generations of adventurers and romantics…
What is it that draws you to Tibet?
* * *
If you agree with me about Tibet's many and varied attractions, you might like to read more about our upcoming Tibetan journeys.
Mountain-lovers will be interested in Roads on the Roof of the World, a fantastic 8-day itinerary that runs from the Tibetan heartland to Mount Everest Base Camp. The 11-day Tibetan Highlands is an epic journey from Kunming to Lhasa overland across the beautiful and rugged eastern foothills of the Himalayas. Both will have departures in spring 2016.
Please follow and like us:
Posted on 22 Nov, 2015
The first trip I led with Ron Yue, our team's professional photographer, covered familiar ground. I had completed the itinerary through southern Yunnan several times before, both for research and with groups of guests, so I knew what to expect. Except that I didn't.
Over the course of our week-long trip I discovered that travelling with a photographer is quite different to travelling without one. The pace is a lot more leisurely, for one thing, with plenty more photo stops, both scheduled and impromptu. The conversation over dinner tends towards discussion of f-stops and exposure compensation, and you return home with distinctly better quality holiday snaps. But the most significant – and unexpected – difference was that I discovered a fresh new beauty in those familiar places, thanks to Ron and to my camera.
Following Ron's example and with his coaching, our group of photographers became more and more observant of our surroundings as we travelled. I found myself stopping more, enjoying scenes and noticing details that would have passed me by before. An everyday market was suddenly filled with unexpected moments of loveliness – a child playing amongst piles of chilli peppers lying around her mother's stall, or an elderly lady deftly binding piles of damp, field-fresh herbs into bundles ready for sale.
If photography can help us to appreciate somewhere as down-to-earth as a local market, the impact of a truly splendid sight is magnified many times for the photographer. On that first trip, we visited one of Yunnan's many photogenic landscapes, the Yuanyang rice terraces. Patterns emerged where before there were none, light danced over the landscape in a newly entrancing way and fleeting moments captured on film (or in pixels) still give me pleasure now, five years later.
By opening our eyes to the beauty that surrounds us, and by providing a keepsake to remind us of treasured moments, photography is a wonderful complement to travel, whether we're documenting a family holiday or a once-in-a-lifetime expedition, whether we're in the wilds of Yunnan or in the middle of a city. But maybe we can also bring that awareness back home, to help us reconnect with the beauty of the everyday, from the reflection of a vivid sunset on an office building to the warm smile of a loved one.
While our original photography itinerary (The Exotic South) took in just one of Yunnan's iconic landscapes, the province has many more in store – as Ron says "there is an incredible diversity of colours and landscapes in Yunnan – plenty to keep a photographer busy!" Now, we have introduced a new photography journey that features three of the most beautiful landscapes on a single itinerary, Red Earth and Fields of Gold.
From the vivid red earth of Dongchuan to the limestone karsts and blazing yellow rapeseed fields around Luoping (and one of our favourites, the Yuanyang rice fields) generations of local people have dramatically added their own imprint to landscapes across eastern Yunnan, creating patterns that fuse the manmade with nature and creating scenes found nowhere else.
Please follow and like us: