Posted on 26 Jul, 2017
Stick your head out the open windows of the world's bounciest trains and perfect the art of riding motorcycles side-saddle. Rumble down quiet back roads on ancient bullock carts or swish along by car, and chug down the Irrawaddy on stately government ferries.
Welcome to the wonderful world of Burmese transport!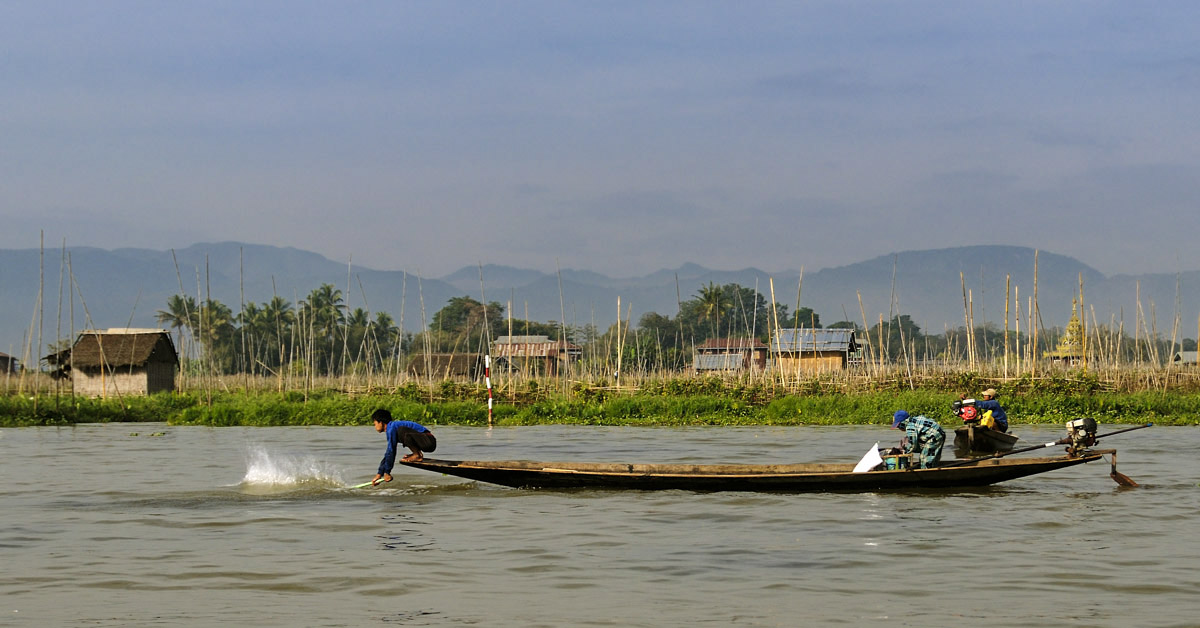 Continue reading →
Please follow and like us:
Posted on 2 Jul, 2017
Photographer Ron Yue tells us what he's most excited about seeing in Burma on our new photography holiday, Burma through a Lens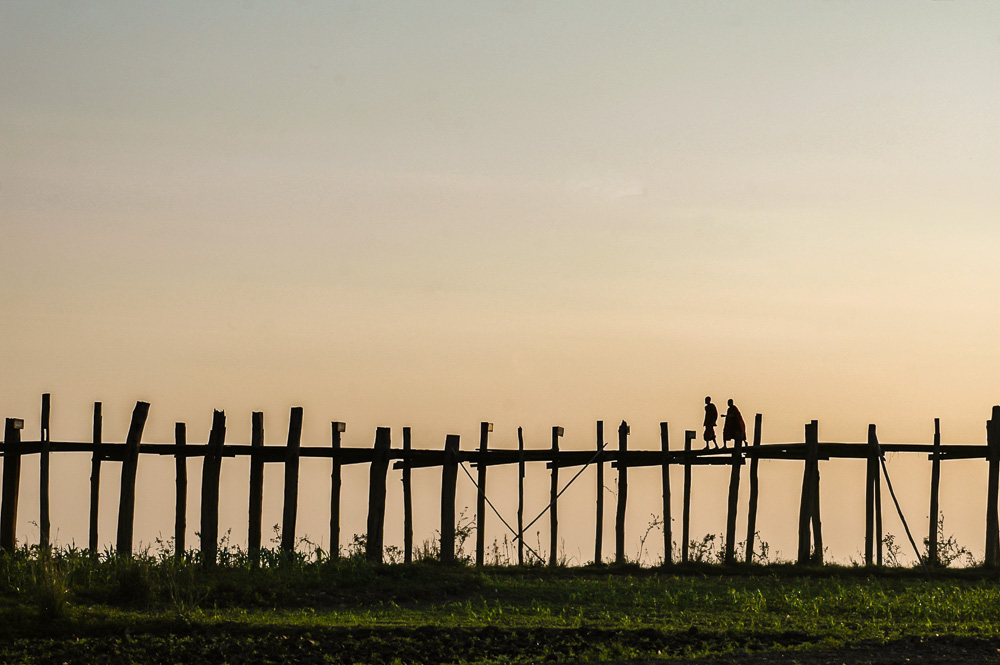 Continue reading →
Please follow and like us:
Posted on 22 Jun, 2017
Thanks to long tradition and a shaky power supply, handmade industries thrive in Burma. We take a look at – appropriately enough – a handful…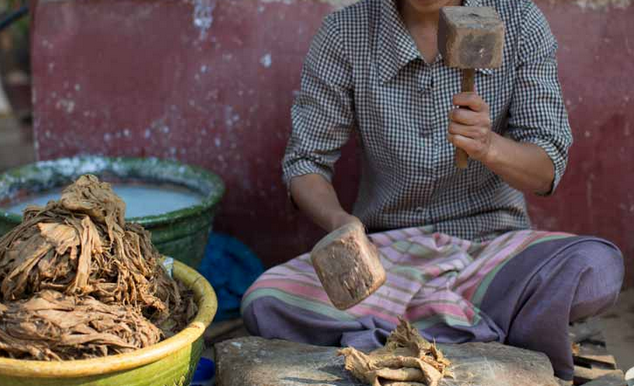 Continue reading →
Please follow and like us:
Posted on 12 May, 2017
Given that the basic ingredients are so similar (noodles, broth, herbs, meat) you'd be forgiven for confusing South-East Asia's noodles. To do so publicly, however, would be to invite debate, if not argument. Each country and region is downright passionate about its own take on a humble bowl of noodle soup.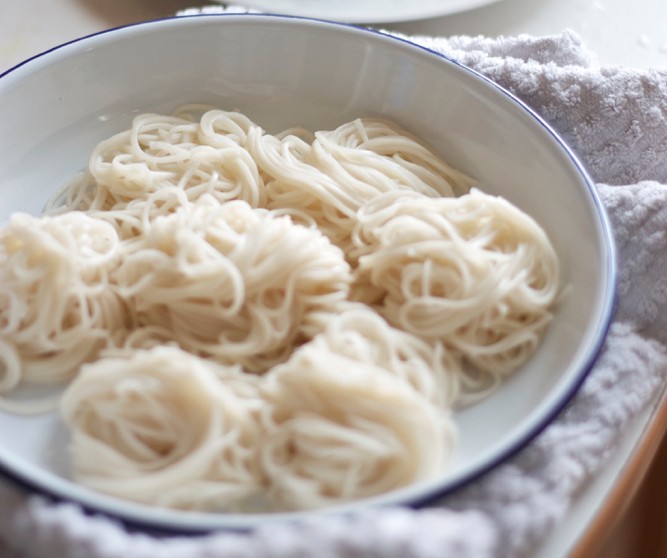 Whichever side of this culinary debate you fall on (and this is something that is well-worth researching), one thing the dishes below have in common is that they are simultaneously exotic and comforting, and – most importantly – utterly delicious…
---
1. Khao Soi from Chiang Mai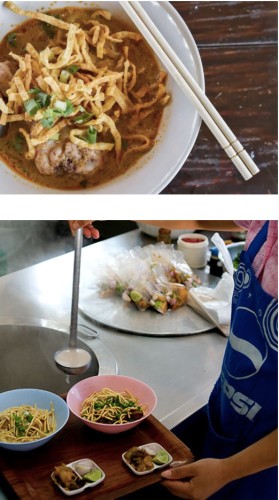 Take a bowl of yellow egg-and-wheat noodles. Add a ladle of thin curry – chicken or beef is traditional, a drizzle of coconut cream, and top with a handful of crunchy deep-fried noodles. Serve with pickles, sliced shallots and wedges of lime, preferably in Chiang Mai. This is the essence of khao soi.
Not to be confused with a totally different Laotian dish of the same name, this is a noodle soup that inspires devotion. Its roots may lie across the border in Burma, but Chiang Mai has adopted khao soi wholeheartedly. The dish is served in simple canteens across the city, with flavours split along broadly religious lines; Halal khao soi joints use a mild curry, while Buddhist-run noodle shops tend to use a much spicier soup.
Once you've tasted your first bowl, it's easy to see why khao soi is one of Chiang Mai's most famous culinary exports. As chef Andy Ricker puts it, "It's exotic without being weird and, most important, completely delicious."
---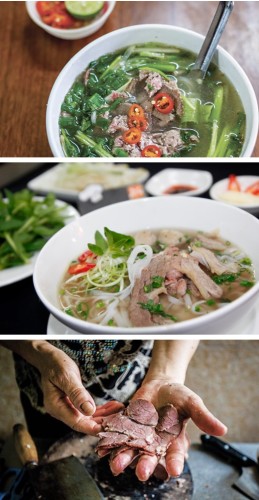 2. Pho Bo from Hanoi
According to an old Vietnamese saying, ask nine people where to get the best pho, and you'll get 10 different answers. Perhaps the best-known South-East Asian noodle dish after pad thai, Vietnamese pho bo – flat rice noodles served in clear broth and topped with thinly sliced beef brisket and spring onions – are a national obsession. Add a crisp banh quay (deep-fried dough stick) to dunk in the broth, and you have a dish that feels both wholesome and indulgent all at once.
Elsewhere, bowls of pho are served with baskets of fresh herbs, though not in Hanoi, pho bo's original home. Condiments are sparse too, and limited to garlic vinegar, chillies and – maybe – a wedge of lime. With very little to detract from the flavour of the broth and the cut of the meat, the quality of both is allowed to shine, or not, as the case may be – fortunately, someone's already done the footwork for you and rounded up the best pho bo spots in Vietnam's capital.
---
3. Khao Piak Sen from Luang Prabang
Before dawn each day, noodle shops across Laos fill with the sounds of cooks preparing khao piak. Fresh, thick and round, like Japanese udon but with a little more bounce and bite, these noodles are the core ingredient of khao piak sen.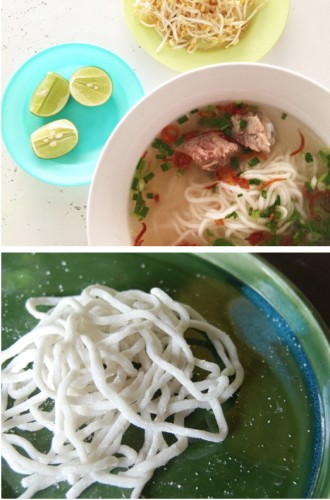 Eaten for breakfast and lunch, khao piak sen is Laotian comfort food – chewy noodles, cooked in chicken broth spiked with with lemongrass, galangal and kaffir lime leaves, topped with juicy poached chicken or pork ribs and deep-fried shallots.
This is just the starting point however. A good soup noodle spot will also serve up a mountain of fresh herbs (mint, sweet basil, sawtooth herb, coriander) and raw vegetables (snake beans, watercress, pea shoots, cabbage, lime wedges and birdseye chillies). Tables also groan under the weight of condiments – you'll see locals working their way methodically through white pepper, sugar, pickled ginger and garlic, soy sauce, white vinegar, fish sauce, sweet chilli sauce, Maggi seasoning and shrimp paste. By the time you've finished, your khao piak sen may look nothing like it did when you started, but that's no bad thing.
---
4. Mohinga from Mandalay
Bringing together flavours and ingredients from the Subcontinent, China and South-East Asia, mohinga is an apt metaphor for Burma as a whole. Widely considered the country's national dish, mohinga is served up in teahouses and sold by street vendors across Burma each morning.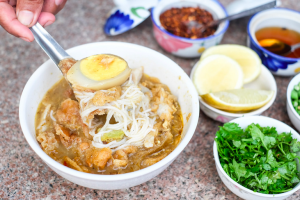 Rice noodles, either thick or thin, are covered in fish broth thickened with chickpea flour, and flavoured with banana blossom, onions, turmeric, lemongrass, garlic and chilli. Toppings add crunch and interest – deep-fried chickpeas, courgette fritters, hard-boiled duck eggs, fresh coriander – making mohinga intensely moreish. Mandalay's mohinga is less soupy than the Yangon version, leaving more room for those delicious toppings, as well as for a second helping.
---
5. Num Banh Chok from Siem Reap
Cambodia's quintessential breakfast dish is num banh chok or 'Khmer noodles'; fresh rice noodles served in a mild fish curry and topped with crisp raw vegetables –cucumber, banana blossom, crunchy water lily stems and fresh mint.
The noodles are made from fermented rice, giving them a slightly tangy flavour, and the curry is flavoured with turmeric – a nod to the long Indian influence that underlies the Khmer language, script and religion. Here in Siem Reap the dish is spiked with more garlic and coconut milk than the original version, and comes with a sweet sauce, tik pha em on the side.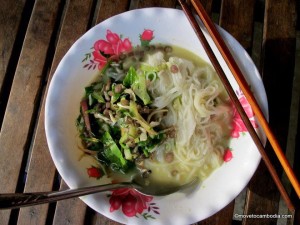 Legend has it that, long ago, a man called Thun Chey was exiled from the Khmer Empire to China. Forced to make a living, he set up a stall selling num banh chok. The dish was so warmly received that Thun Chey was eventually invited to meet the emperor, whom he offended and had him sent back to the Khmers, but not before giving China the inspiration for its own bowls of noodles, which deserve a whole post of their own…
---
Enjoy Southeast Asia's Noodles with our cross border journeys…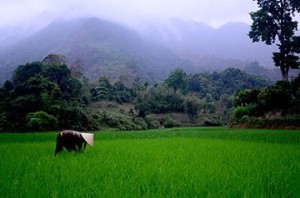 Summit to Sea: From Yunnan to Vietnam will take you on a drive will drive from the edge of Tibet and one UNESCO world heritage town to another right by South China Sea in Vietnam.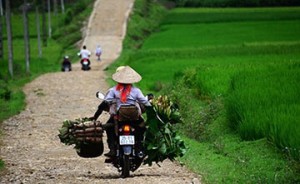 Asian Border Lands: Yunnan, Laos, Vietnam is an exploration of the borderlands of China, Laos and Vietnam where minorities live and trade and coexist as if political borders didn't exist…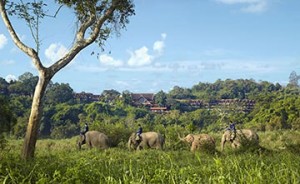 Elephants & Parasols: From Vientiane to the Golden Triangle is a discovery of beautiful landscapes, natural splendor and local culture.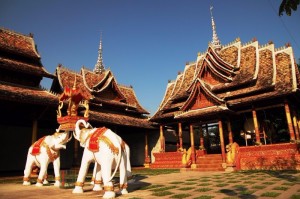 Shangri-La to the Lanna Kingdom will take you from ethnically Tibetan Shangri-La to the tropical heart of the Golden Triangle, then on to Chiang Mai in Thailand – former capital of the ancient Lanna Kingdom.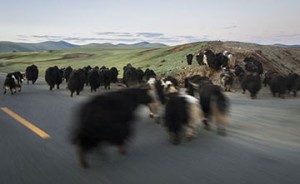 Land of Silk & Snow: Luang Prabang to Lhasa is a discovery of the world's most stunningly beautiful scenery: From subtropical Laos via Yunnan to the valleys and mountains of the Tibetan Plateau.
Please follow and like us:
Posted on 3 May, 2017
Wherever your itinerary takes you, travel in Burma is sure to provide a wealth of new experiences – whether you're air-kissing at your waiter in a city teahouse or witnessing your first nat ceremony.
This is our guide to ten of the country's best experiences…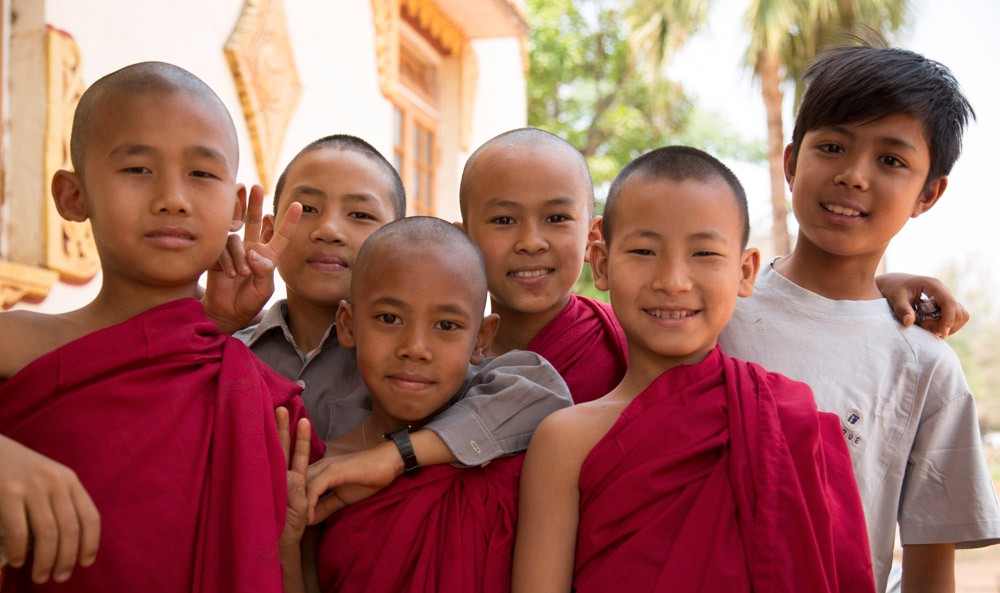 ---
Enthusiastic tea boys dodge between the tables, slopping tea into saucers and serving up deep-fried snacks. Patrons air kiss loudly to attract the staff's attention, their eyes on the football match on TV and their minds on teashop gossip. From Mandalay's traffic-choked streets to dusty village lanes, Burma's teahouses are local institutions. Stop for a bowl of mohinga – the nation's favourite noodle soup, or refuel with a char kway (a Chinese-style doughnut) dunked in a delicious cup of sweet, milky tea.
---
Myanmar's Theravada Buddhism is shot through with a thick vein of mystery and magic, with enough off-beat sights and stories to revive the interest of the most jaded temple-goer. Meet alchemist monks searching for the secret to eternal life at Hpa-An's crag-top pagoda; explore caverns filled with thousands of gilded statues in Pindaya; and see eye-to-eye with a ten-storey tall Buddha in Pyay.
---
Enthusiastic tea drinkers, the Burmese are one of the few cultures to eat tea as well, in the form of lahpet thouq or tealeaf salad. Fried garlic and broad beans, chopped tomato and whole green chillies are added to piles of deep green, slightly pickled tealeaves, creating something like pesto with a strong caffeine kick, making it a popular pick-me-up for sleepy students and flagging sightseers alike.
---
While in theory, Thingyan – the week-long Burmese New Year festival – is a time to solemnly reaffirm one's Buddhist beliefs, to the outside observer it seems more like a raucous, countrywide water fight. As temperatures soar each April, everyday life grinds to a halt and children and teenagers take to the streets to soak each other and passers-by (foreigners are singled out with particular relish) with buckets and out-sized water pistols. Festivities reach fever pitch in Mandalay, where streets are lined with makeshift stages from which revellers hose down passing motorists to a booming soundtrack of local hits.
---
Irregular, caramel-coloured lumps of jaggery are one of the great pleasures of a Burmese meal. Made from boiled toddy palm sap and jokingly called "Burmese chocolate", jaggery is exceedingly addictive whether plain or flavoured with coconut shreds and sesame seeds. However unhappy it might make your dentist back home, cultivating a serious jaggery habit is certainly healthier than Myanmar's other great tooth-rotting pastime – chewing kwoon-ya, lip-staining little parcels of betel nut, tobacco and slaked lime.
---
Barefoot porters pad down crowded aisles shouldering crates of limes, stallholders lean against sacks of onions lazily smoking cheroots, while prospective buyers prod green mangoes and examine glistening fish. Go for a stroll through any messy morning market and you'll discover something new, from the novel (Burmese herbal shampoo) and delicious (crispy bein moun pancakes smeared with jaggery syrup), to the malodorous (shapely piles of ngapi fish paste speared with smoking incense sticks).
---
Transvestite natkadaws ply a middle-aged lady with cigarettes and whisky as she gyrates to music from a traditional orchestra. Members of the audience tuck 1,000-kyat notes into her clothing to propitiate the nat who has possessed her. Although Burma's indigenous belief system – that the world is suffused by a collection of unruly spirits that require frequent mollification with alcohol, music and money – contrasts sharply with Buddhism's emphasis on restraint and quiet reflection, many Burmese people happily believe in both. The best place to see ceremonies is at Mount Popa, the country's most important centre of nat worship.
---
Each morning Burmese women and children daub their cheeks with powdery yellow swipes of thanaka, a natural sunblock and cosmetic made from the ground bark of the wood apple tree. However you feel about its beautifying abilities – that tawny shade of yellow isn't for everyone – freshly applied thanaka is wonderfully cooling, and makes your face smell great for hours.
---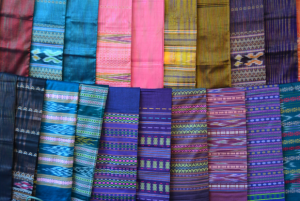 9. Try on a longyi
Once you've sorted out your thanaka, the natural next step is to get yourself a longyi – a tube of fabric worn by men and women across Burma. The male version (known as a paso) is often nattily checked or striped, and tied with a knot in front, while the female version (a htamein, as shown in the photo) is more richly patterned, and tucked into a fold around the waist. Pick out your favourite design and take it to a tailor, who will sew it up for you (though one size essentially fits all) and you're all set – just ensure that it's tied tightly enough to avoid any inadvertent flashing…
---
10. Take it easy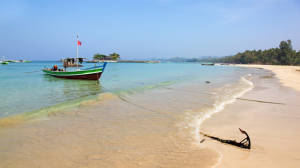 Wherever your itinerary takes you, something about a trip to Burma invites you to tackle life more slowly, whether you're following a bullock cart down a country road or spending an afternoon lazily looking out over the Andaman Sea from a hammock. Slow travel at its most natural, and best!
---
Experience the best of Burma with us…
A BURMESE JOURNEY: From the Lanna Kingdom to the Bay of Bengal
This journey is a discovery of Burma's beautiful scenery and traditions.
This spectacular itinerary will take you from Chiang Mai, Thailand, former capital of the ancient Lanna Kingdom through Burma – the "Golden Land" – to the Bay of Bengal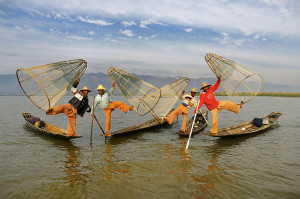 12 or 17 Day-journey (Please note that while the full journey is 17 days, we also offer a shorter version. Please contact us for details.)

Chiang Mai – Mae Sot – Hpa An – Taungoo – Inle Lake – Pindaya – Mandalay – Bagan – Magwe – Pyay – Ngapali

Travel Dates: Nov 3 – Nov 19, 2017 /Nov 24 – Dec 10, 2017/Jan 9 – Jan 25, 2018/Feb 8 – Feb 24, 2018
Please follow and like us:
Posted on 30 Mar, 2017
Bagan is one of Burma's most popular destinations.
Is it worth the hype?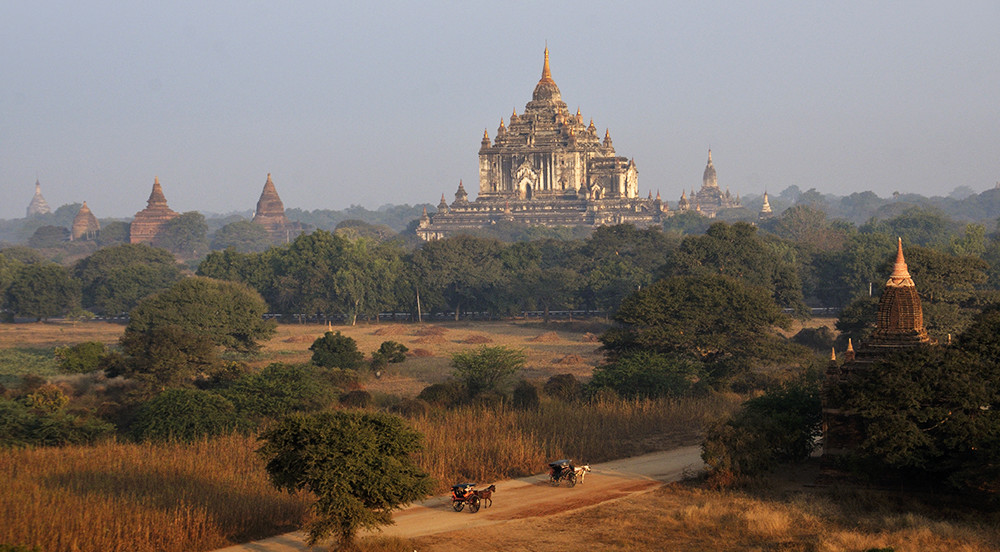 Somewhere in the middle of Burma, the once-thriving kingdom of Bagan lies in ruins. Thousands of pagodas – some well-preserved, others little more than heaps of ornate bricks – cover the left bank of the Irrawaddy on the inside of a giant southward bend.
The heaps of bricks grew a little more numerous in August 2016, when a 6.8-magnitude earthquake hit Central Myanmar. 185 of Bagan's monuments sustained major damage. However, says one architect who surveyed the site in the earthquake's aftermath, "…the damage could have been much worse". In many cases, the worst damaged temples were those that had been most heavily (and shoddily) reconstructed in the late 1990s, and several important pagodas – Sulamani, North Guni and That Bin Nyu – remain closed.
For all that, however, at sunrise and sunset, in the warm light of the "golden hour", crowds are still drawn to temple terraces to see the awe-inspiring landscape below, as hot-air balloons drift lazily over the temple-littered Bagan Plain – a sight that draws many to visit Burma in the first place.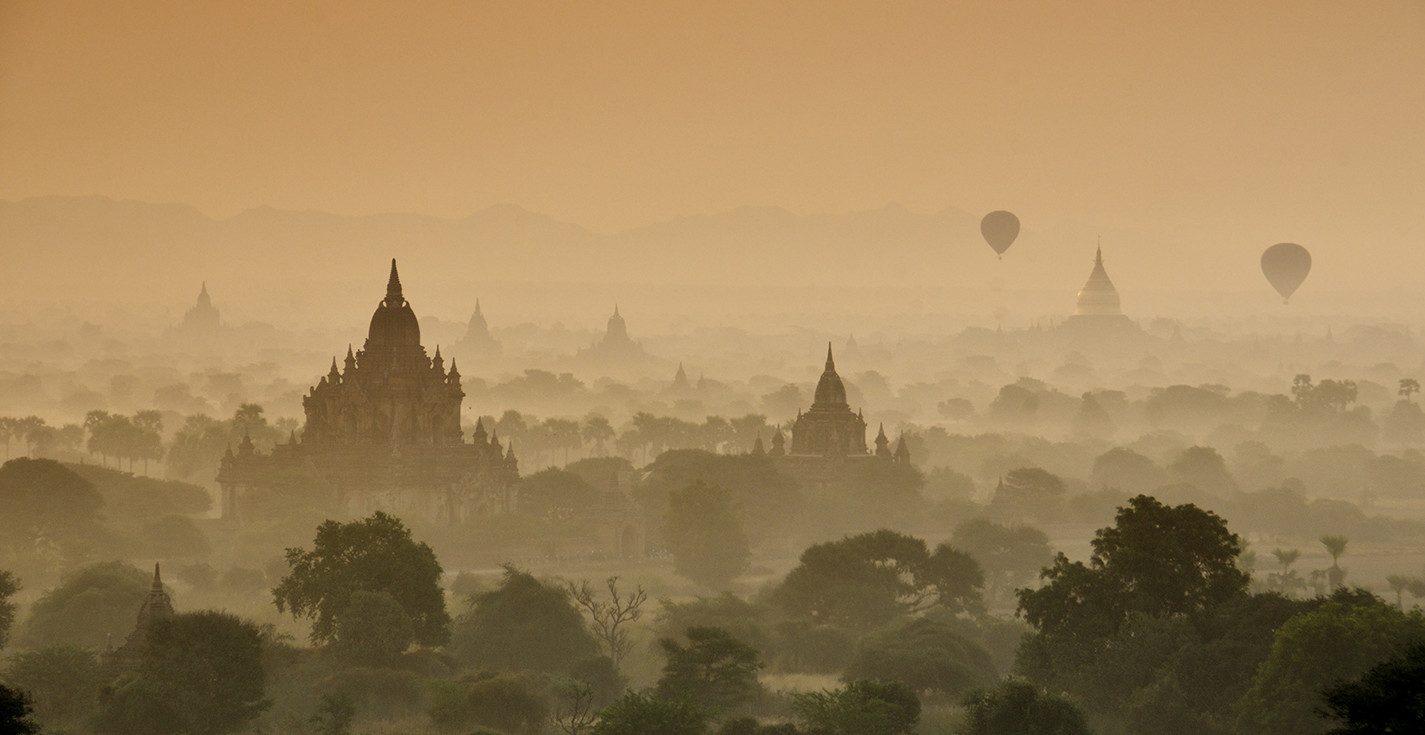 Despite being one of Burma's top destinations, Bagan's size (roughly 100km2) diffuses the impact of visitor numbers. It's possible to explore – by horse and cart, bicycle or car – and to see few other visitors, save for at the most popular pagodas and attractions. The region's small towns and villages remain sleepy, even by Burmese standards.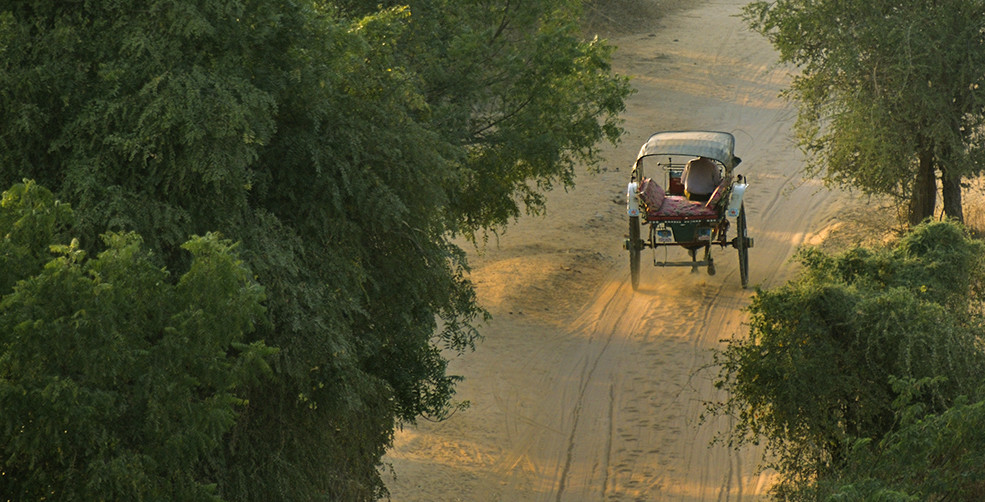 Peaceful though Bagan may be today, its history has featured plenty of drama. Bamar raiders from Yunnan founded a settlement here in the middle of the 9th century. By 1044, when the energetic King Anawrahta acceded the throne, Bagan had grown into a statelet that stretched as far as Mandalay and Magway. Anawrahta transformed his kingdom, uniting most of the territories that comprise modern Burma for the first time, establishing Buddhism as the Bagan's foremost religion, and building the first pagodas.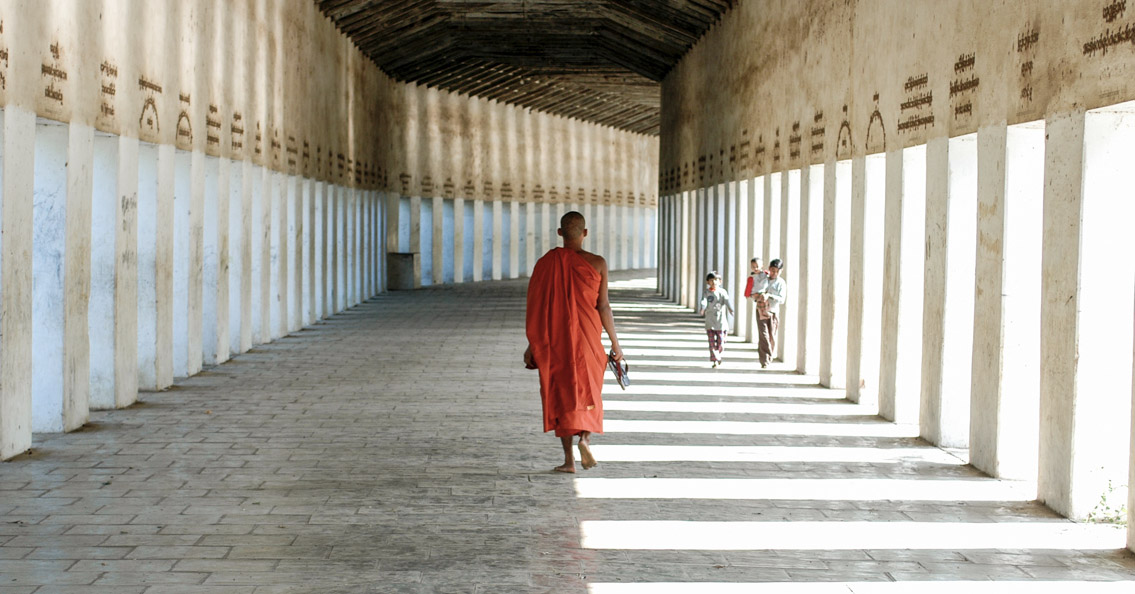 Pagodas, or paya as they're known in Burmese, are built to accrue merit, erasing sins and earning their sponsor an easier rebirth. Given the appalling behaviour of some of Bagan's monarchs, the reason for the sheer numbers of paya here becomes clearer; a twelfth-century king, Narathu, constructed the vast Dhammayangyi Paya (pictured below) in the hope that it would improve his karma after murdering his father, brother and wife. (It seems doubtful that this worked, at least in that particular incarnation – he survived just two years on the throne before being assassinated by his angry father-in-law.)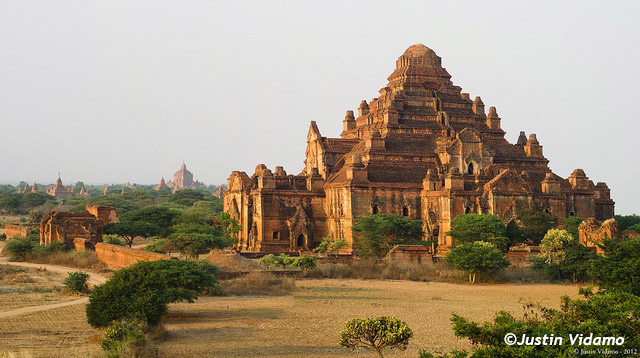 Eventually, in the late thirteenth century the Kublai Khan's Mongol armies launched a series of attacks against the kingdom. Although they never reached Bagan itself, the last king, Narathihapate, fled south anyway, earning himself the soubriquet Tayok-pyay-min, "The King who ran away from the Chinese", his empire ceasing to exist almost overnight.
Bagan's heyday may have ended when the Mongols left Burma in 1303, but in contrast its builders' and artisans' legacy has endured for seven centuries, surviving earthquakes and monsoon floods. The sheer scale of the site, the significance of its history, and the beauty of its architecture and art rightfully give Bagan a place on most "must-see" lists, whether you're a specialist in Asian art, or simply want a really unforgettable balloon ride.
With so many monuments, it can be hard to know where to start when it comes to exploring Bagan. Our advice is to take your time – rush and you're likely to become rapidly templed-out. Old Bagan, with the site's densest and most diverse collection of temples, makes a logical starting point, but thereafter you might prefer to wander at will, perhaps with one of the major temples elsewhere as an end destination. Many of the less-visited temples are locked (although caretakers often magically appear to unlock the doors when needed, for a small tip – around K500), and it's a good idea to take a torch to appreciate the murals that decorate many pagodas.
As far as sunset and sunrise go, the Myanmar government is currently building four viewing points that will reduce the wear-and-tear on Bagan's ancient buildings. Once the last of these is completed, the viewing sites at older temples will be closed. For now, however, you can still sit atop ancient, sun-warmed walls and watch the dying rays of the sun over beautiful Bagan. Some temples may be closed or swathed in scaffolding, and it may be one of the country's major destinations, but yes, it is very much still worth visiting.
But beyond Bagan and its temples lies the rest of Burma. The country is changing quickly, but there is little sense of this outside of Yangon and Mandalay. In the countryside, life continues unhurriedly; women still wash clothes and wriggling children in the Irrawaddy, men still drive bullock carts down dusty country roads and sip palm wine in the shade. For many visitors – myself included – it is Burmese people and countryside life that provide the most vivid memories from a journey here. When you are planning your own Burmese journey, make sure that you, too, go beyond Bagan.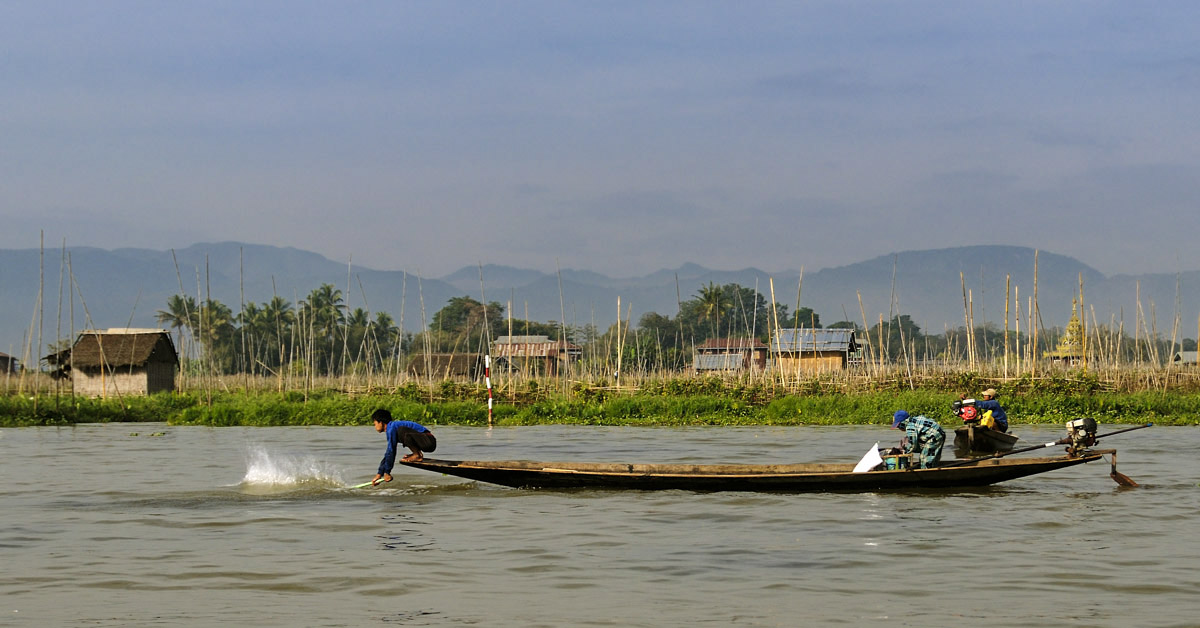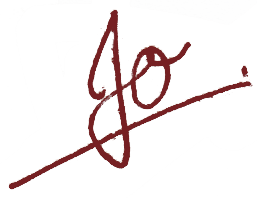 ---
Experience the best of Burma with us…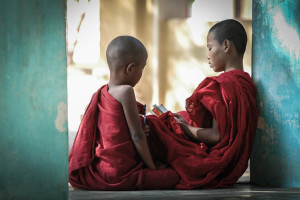 Explore Burma with your camera and professional photographer, Ron Yue.
We take you to Bagan and beyond on this special photography journey, designed to showcase Burma's most photogenic places.
Yangon

–

Nay Pyi Taw

–

Inle Lake

–

Pindaya

–

Mandalay

–

Bagan
Travel Dates: Nov 21 – 30, 2017
---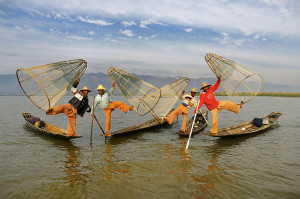 A BURMESE JOURNEY: From the Lanna Kingdom to the Bay of Bengal
This journey is a discovery of Burma's beautiful scenery and traditions.
This spectacular itinerary will take you from Chiang Mai, Thailand, former capital of the ancient Lanna Kingdom through Burma – the "Golden Land" – to the Bay of Bengal
12 or 17 Day-journey (Please note that while the full journey is 17 days, we also offer a shorter version. Please contact us for details.)
Chiang Mai – Mae Sot – Hpa An – Taungoo – Inle Lake – Pindaya – Mandalay – Bagan – Magwe – Pyay – Ngapali
Travel Dates: Nov 3 – Nov 19, 2017 /Nov 24 – Dec 10, 2017/Jan 9 – Jan 25, 2018/Feb 8 – Feb 24, 2018
Please follow and like us:
Posted on 6 Sep, 2016
We hope you had enjoyable summer months. For us,
July and August were incredibly busy

, not so much because of journeys, but because

preparations for 2017 are in full swing

! Here's what we've been up to and what you can expect to come.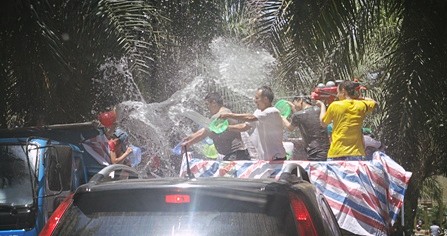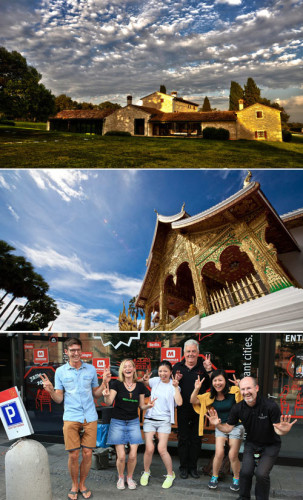 Looking back… 
Over the summer, we published some fun reading on our Detours blog:
What a Day?! – Here is a story about a very special day on my most recent research trip in Europe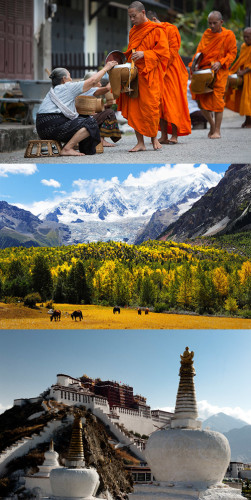 Looking forward… 
In September, we will be announcing two entirely new journeys for 2017.

From Lao to Tibet…
First out of the gate will be "Lands of Silk and Snow: From Luang Prabang to Lhasa", our entirely new journey to Tibet. Imagine driving from the lush rain forests of Lao to the stupendous mountains of Tibet, from a culture inspired by one form of Buddhism to that inspired by another. For this magical journey you need 16 days, but you can shorten it to 12 days if you skip the Lao portion.
On the other hand, if you want to make it into the journey of a lifetime, then add Roads on the Roof of the World at the end to drive all the way to the Mt. Everest Base Camp. Driving tours don't get any better than this in Asia!
---
Austrian Hungarian Lands: Vienna, the Adriatic, the Alps and Prague
And then comes a milestone for us.  After several private group journeys in Europe, here we are with our first scheduled European journey 
you can join in spring or autumn 2017

.

If you would like to

· spoil yourself with beautiful hotels,

· eat fine meals (not always Michelin star, but the best these regions have to offer the way "mom used to cook it"),

· drive on some of the world most beautiful roads and

· immerse yourself in the landscapes and cultures of Austria, Slovenia, Croatia and the Czech Republic, there is no better journey in the world.
---
Travel Inspirations for the coming months…

From now until February, here are some border-crossing journey ideas for you: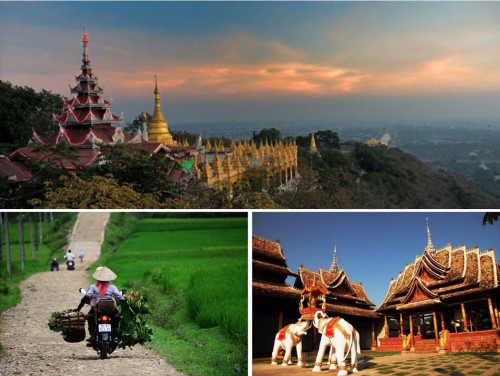 Drive on back roads through this country that was frozen in time but is now undergoing rapid change…

November 9 and February 12

Drive from Yunnan via Lao to northern Vietnam…and experience a region rich in different minority cultures…

November 4

Our flagship Asian journey from the edge of Tibet to Chiang Mai in northern Thailand is even better at Christmas and New Year.

It is beautiful as a family adventure, too, a journey that will be unforgettable for you and your children

December 22
All the best from On the Road Experiences for the lovely month of September!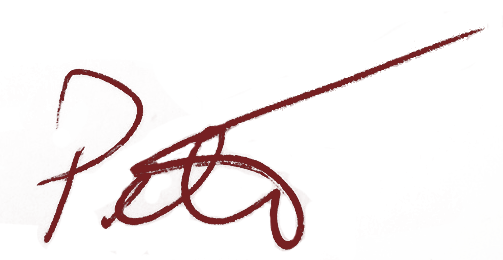 Please follow and like us:
Posted on 28 Mar, 2016
Since our last update in December, Christmas and the Western and Chinese New Years have come and gone…
Looking back…
---
In January, Mareen and Nancy, accompanied by Htein Linn, a Burmese photographer, went to Burma for three-and-a-half weeks. This on-the-ground research, together with knowledge gathered over the years, formed the basis for our first Burma itinerary (about which more below).
In March, Mareen, Nancy, Ron, and Fiona hosted a group of guests, many of whom have previously joined quite a few of our journeys, on a new itinerary, Yunnan through a Lens: Red Earth and Fields of Gold.
One of the guests told us after the journey that: "…we had a wonderful trip, passing thru the most beautiful scenery ever. Mareen, Nancy & Fiona served us really well with their heart, that we appreciate & Ron has been a most professional mentor, patiently coaching the least qualified photographer like us. Our driver Mr. Wu was such a cautious driver with excellent driving manners."
---
Looking forward…
Burma really is the next big thing for us. In the next few weeks, we are very pleased to be able to share more information about our first Burma journeys. For now though, we can tell you:
The first journeys will depart 9 November, 2016 (4 cars booked, 1 more car available) and 29 November, 2016 (available). January 2017 is fully booked and Feburary 2017 (available).

You can view our all-new Journey Dossier here.

For those of you in Hong Kong, we will organise a Burma talk-and-dinner event in May.
We're hiring… We are looking for journey hosts. If you know anyone like Mareen, Nancy or Peifen, our wonderful journey hosts, please let them know that we are hiring and ask them to visit our "Join us" page.
---
Between May and September, we are offering journeys for photography lovers, for families with children and more. In case you've missed our announcements, please take a look at the schedule below:
Searching for SHANGRI-LA – April 8th & 29th and July 15th
Our most popular Yunnan journey…
Why go? Read our blog essay right here…
In a nutshell

What?

In just a few days, see how beautiful China can be!
Discover where Shangri-La really might have been!
Stunningly beautiful boutique hotels, along back roads, far away from the crowds.

How long? 7 or 9 days
How much? Starting from CNY23,700/person
Click here for yet more info
---
PHOTOGRAPHY: Yunnan through a Lens:  Tea Horse Trails – June 3rd
For photography lovers…there's nothing like working with Ron!
Read Ron's recent short essay about travel photography in this region…
In a nutshell

Where? Hidden gems of Yunnan along the tea horse trail
What?

Capture moments with your camera like never before.
Work, hands-on, with Ron and learn his techniques for portraits, landscapes, architecture, low-light and many other situations.

How long? 6 or 9 days
How much? Starting from CNY29,600/person
---
FAMILY: Adventures in Yunnan  – July 4th and July 15th

An unforgettable adventure for the whole family!
In a nutshell

What?

Experiences, not things!
Haggling in the markets (in Pugonghua), gentle hiking, batik making, up-close-and-personal encounters with a Tibetan family…
Memories of a great time together!

How long? 8 or 10 days
How much? Starting from CNY78,000 (for a family of 4) less early-bird discount of 10% for those who book by March 31st!
---
FAMILY & PHOTOGRAPHY: Travel Photography with Ron Yue – June 24thand October 21st
Start the holidays with a Family Adventure with Master Photographer Ron Yue
Click here for more info and

 

read Ron's latest blog entry

 

about photography…
In a nutshell

What?

Give your children the gift of photography…to see beauty everywhere!
See beauty where others don't, learn to simplify life, re-learn the value of patience…

How long? 8 or 10 days
How much? Starting from CNY84,720 (for a family of 4) less early-bird discount of 10% for those who book by March 31st!
---
CROSSING BORDERS into Lao and Vietnam – May 13th  and September 16th
Travel through ancient Asian Border Lands
In a nutshell

What?

At the best times of the year…
… drive from Yunnan via northern Lao to Mai Chau in Vietnam.
Discover, along back roads, a region brimming with different minorities…

How long? 9 days
How much? Starting from CNY39,900 

 less early-bird discount of 10% for those who book by March 15th!

Alternative date September 16th : For a longer version "Summit to Sea: Yunnan to Vietnam", please write to us for details.
---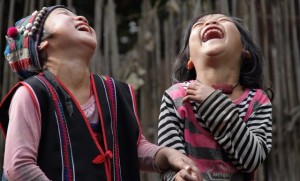 On 16 April, On the Road will be a live-auction sponsor at the annual Gala Dinner of a Hong Kong-based charity called Kids4kids. Our sponsored prize is for a family of four to join our "Family Adventures – Travel Photography in Yunnan" journey. We have designed this journey to inspire an interest in travel photography – the art of seeing beauty everywhere – something that might become a lifelong passion for children, and an activity that parents and children can share. In this world of "insta-" everything, having a chance to explore a new environment as a family and learning a new skill together provides a particularly meaningful break from the frenetic pace of everyday life.
We are proud to be sponsoring several other charitable events in the months to come.
---
Happy Easter!
Over the Easter period, Angie and I will be in Europe. I'm selling it to her as a "holiday". As she does every time, she will ask me "Do you call this a holiday?" Why? Because, during our trip we will be also researching a new itinerary that will run through the Czech Republic, Austria, Slovenia, Croatia and Italy (Fruili and Alto Adige). Whether business or pleasure – fortunately the two often overlap, we can't wait to go!
We wish you, too, Happy Easter and a Peaceful Qing Ming!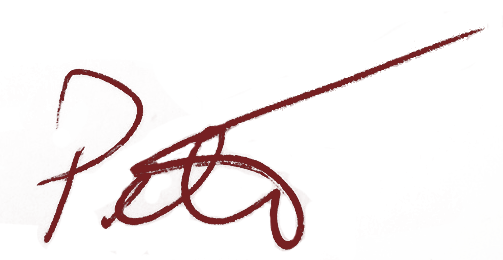 Please follow and like us:
Posted on 22 Mar, 2016
Burma's jungles hide fabulous reserves of precious stones. Mines around the town of Mogok in Mandalay Division produce much prized "pigeon's blood" rubies and beautiful sapphires. In Kachin State, Hpakant's vast open-pit mines – visible on Google Earth – produce the world's finest jadeite. And yet, rather than "Land of Rubies" or "Land of Jade", Burma is known as the "Land of Gold".
One reason, at least, is obvious from a casual walk around any Burmese town or village. Keep your eyes open, and the chances are that within a couple of minutes you'll either spot the burnished gold of a pagoda at street-level, or see one glinting from a nearby hilltop.
Burma's paya – a word usually translated as "pagoda", although the majority resembles stupas more than Chinese-style pagodas – are almost universally covered with gold leaf or gold paint. Coating and recoating religious buildings with gold is one of the best ways for the building's sponsors to earn religious merit.
Elsewhere, the gold covering is more of a collective effort, with worshippers queuing to buy tiny squares of delicate gold leaf sandwiched between sheets of tissue. Mandalay's Mahamuni Buddha is a good example; the lower part of this revered Buddha statue, believed to be one of a handful cast during Buddha's lifetime, has slowly been obscured by layers of gold leaf applied by male devotees (women must watch the action on a television screen outside). The gold is now estimated to be between 20–30cm or almost 12 inches thick!
One of the most fascinating places I visited on my research trip to Burma was one of Mandalay's gold leaf workshops. Considered a sacred craft, the leaves are handmade by a process that has changed little for centuries. First, an ounce of gold is placed in a bamboo paper wrapper and pounded with a heavy hammer for 30 minutes before being cut into six smaller pieces. These pieces are then stacked and the process is repeated again and again until the sheet reaches the requisite thinness, as you can see in the following video:
Crafting gold leaves is hard, but it pays well and, according to Buddhist tradition, buys good karma. Only men are allowed to do the hammering, taking up the job at the age of 16 and retiring in their mid-forties when their bodies can no longer endure the work. Women work at cutting the gold leaves, a less respected role than the men's. Both men and women work in stuffy, wind- and draught-proof rooms to cut the feathery sheets of gold leaf into smaller pieces.
The second and less immediately obvious reason behind Burma's golden nickname is that both the Burmese and the Mon believe that a region of Lower Burma was once the site of Suvarnabhumi, a "Golden Land" mentioned in early Buddhist texts.
The town of Thaton in Mon State is supposed to have sat at Suvarnabhumi's heart. Once the capital of a wealthy Mon kingdom, today Thaton is a sleepy little market town, where the only signs of a "golden land" are the pagodas that glint from the ridge behind the town, and the large Shwe Saryan pagoda complex next to the bus station.
As you can see, both of the reasons why Burma is known as the "Land of Gold" are intimately connected to its people's strong Buddhist faith. Another story I was told during my trip attests to this strong link: many Burmese families do not have savings accounts, not because they don't have any money to save, but rather because any surplus each month is spent on gold leaf and stuck on temple statues – savings for the next life, rather than this one, as it were…
Please click this link to our "A Burmese Journey – From the Golden Triangle to the Bay of Bengal", that features a visit to a gold leaf workshop in Mandalay.
Please follow and like us:
Posted on 2 Mar, 2016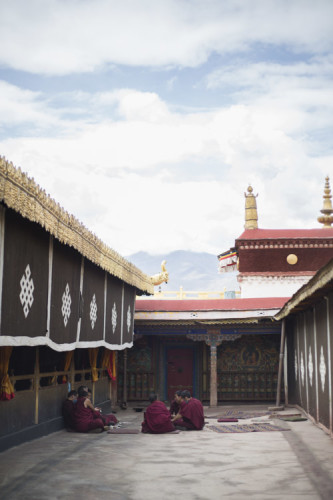 When I was working on The Rough Guide to Burma, I spent a week staying in a hotel in Hpa-An, Kayin State's laidback capital, while I explored the surrounding region. One of my fellow guests was a slight, red-haired German man who wore wire-rimmed spectacles and a striped Kayin longyi, and spent afternoons drinking tea and reading on the hotel's shady balcony. Intrigued as to why he didn't seem to be going anywhere – other backpackers moved on after two or three nights – I eventually struck up conversation with him to find out why.
The man was actually on his third week in Hpa-An – this being the first major town he'd reached after crossing the border from Thailand. He'd arrived from with a two-week visa that he had used before returning to Bangkok for a second visa, which he was halfway through at the time of our conversation. "I just like to travel this way; I take a month off each year, and when I reach somewhere nice I'll stop for a couple of weeks and spend my days exploring slowly and relaxing."
Now, I write a blog that's nominally about slow travel – a style of travel that I find very appealing and very unachievable, as I always end up in a mad dash to somewhere or other – so I began to enthuse about his slow travel philosophy and how everyone should travel like this (let's put my own inability to do so aside for the moment). He politely let me go on for a bit before interrupting: "The main thing, I think, is that each of us gets satisfaction from our travels. Going so slowly would not suit everyone, it's just important to know what you want to get out of your trip…"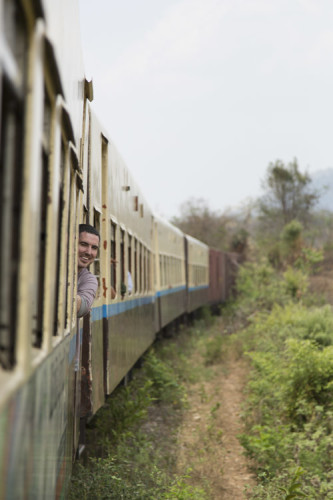 And, of course, he's right. But it strikes me that, with websites and magazines churning out lists of "must-sees", "hot destinations" and "places to see before you die", it is easy to get distracted and forget how you originally wanted to spend your travel time. Perhaps the best balance to strive for is between keeping an open mind and trying new things, and doing so in a way you find meaningful and fun.
That might mean taking the time to hunt down a special flavour of gelato in Florence rather than visiting another church; or sipping a cup of sweet tea in a Yangon teahouse rather than dutifully tramping around another yet pagoda; or blinking in bright sunshine from the roof of the Jokhang in Lhasa, rather than queuing to enter the crowded chapels below. Whatever it is that you enjoy, take time to seek it out and soak in the experience, rather than following crowds or fashion – go your own way.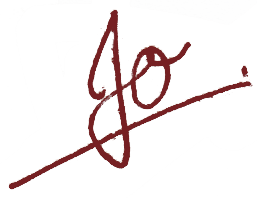 Please follow and like us: