Posted on 17 Nov, 2016
On my first trip to China I kept hearing rumours about Laos, which at that time – mid-1999 – was still very much off the beaten track.
"The roads are all dirt tracks, and you'll spend weeks getting rust-red dust out of your hair," one fellow backpacker told me, knowingly. I had only recently discovered that such a country existed, so these survivors' stories of epic bus journeys and remote villages combined with my near-absolute ignorance in a way that left me longing to hop over the border and explore.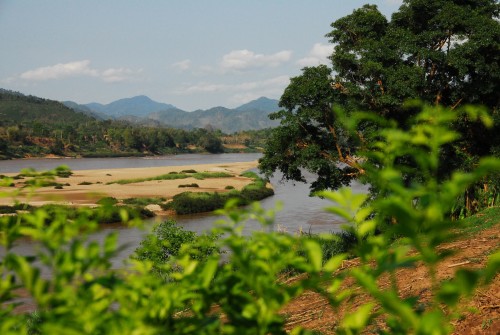 Distracted by university and work, it wasn't until 2007 that I finally managed to arrange a trip to Laos. Escaping the greyness of a Beijing winter, my husband and I flew to Kunming, caught a bus to Jinghong and took a minibus to the border at Mohan.
We negotiated our exit from China, and took a van across the few hundred metres of "no man's land" that separates the two border posts. The Lao checkpoint fitted my idea of how it ought to look perfectly; a series of ramshackle huts where sullen officials stamped our passports with an improbable number of rubber stamps.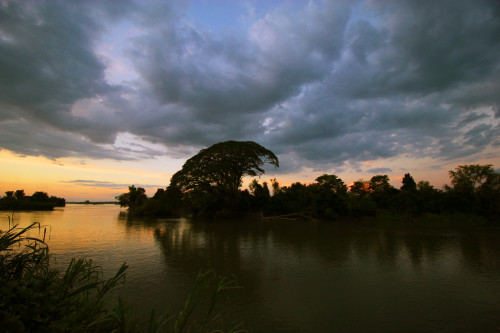 Once finished with the formalities, we clambered into a songthaew (an overgrown tuk-tuk where passengers sit facing each other on two benches inside), and drove off into the afternoon sunshine towards Luang Namtha, giddy with the excitement of being somewhere fresh and new.
We spent the next five weeks travelling the length of Laos by bus and songthaew. After the border checkpoint had confirmed my expectations, the rest of the country came as a surprise; more beautiful than I had pictured, less developed than I anticipated, and more fun to explore than I had imagined.
In Luang Namtha we discovered Lao food. In a thatched hut in the rice fields, our hiking guide produced a delicious lunch of herb-filled larb salad and sticky rice all wrapped in banana leaves, a meal that we still talk about to this day. We slurped steaming bowls of rice noodles in a street stall, tried chilli-spiked river fish grilled over an open fire in the night market and breakfasted on baguettes stuffed with cheese and sausage, locally-grown coffee and plates of juicy tropical fruit. Like hobbits, we took to having multiple meals – first and second breakfasts (on one occasion finding space for a third), first and second lunches, dinner and perhaps an evening snack or two.
After travelling through the country's beautiful, rural north, where villagers' income seemed to derive from drying grasses to make brooms, we arrived in Luang Prabang one evening to find its colonial villas converted to chic hotels and well-heeled tourists mingling with scruffy backpackers like ourselves in the night market. By day, it was clear to see what had drawn people to this elegant town, its neat grid of streets lined alternately with ornate monasteries and faded Indochinese villas. All this lies nestled amongst forest-clad hills on a tongue of land formed by the confluence of two rivers, the town as blessed by geography as it has been by history.
Father south, the workaday town of Vang Vieng – which grew up around a Vietnam War-era US air strip – had just established itself as a backpackers' favourite, thanks to its beautiful surroundings and a handful of bars showing Friends on loop. We floated down the Nam Song River in the shadow of jagged limestone karst hills and slept to a chorus of croaking frogs that lived in our hotel's lily pond.
By the time we reached Vientiane, the monochrome of Beijing's winter streets was a distant memory. It came as a shock to drive past the country's only "factory" – a small water bottling plant on the outskirts of the capital – our first brush with anything even remotely industrial since we had left China.
The Laotian capital seemed impossibly small and quiet for a capital city. We cycled along the wide boulevards, dined at the city's night market and drank Beer Lao as we looked out across the dark waters of the Mekong towards Thailand.
By the time we crossed the border into Thailand a fortnight later – now with survivors' stories of our own, mostly relating to bus travel – South-East Asia's only land-locked country had found a place at the top of our list of places to re-visit.
Little did I know that a few years later I would be regularly driving across northern Laos with groups of guests for On the Road. Over the course of many journeys, we've seen the Lao infrastructure gradually improve – the shabby border checkpoint has been upgraded and the rickety car ferry that we used to cross the Mekong in Huay Xai has been replaced with a new bridge. Laos is gradually becoming more developed, but, by and large, this is happening in a gentle way – there are no traffic-choked highways or big box shopping malls. The country retains its quiet charm, the Lao people still welcome curious travellers and the food still tastes as good as ever…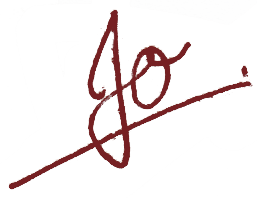 On the Road offers several journeys that go through Laos:
Please follow and like us:
Posted on 26 Sep, 2016
There aren't many places in the world that present the traveler with such varied landscapes as southern Yunnan. From fields of rich red earth, to swaths of golden rapeseed, and glistening tiers of water-filled rice terraces etched into hillsides, it is a distinct experience to photograph these agricultural marvels for beginners and seasoned photographers alike.
The array of intense colours – red, brown, green, and white – at Dongchuan creates interesting patterns across the land that will challenge the photographer to construct an aesthetically balanced image. At Luoping, the vivid yellow flowers contrast sharply with the darker karst hills that intermingle with the fields. We will get amongst the rapeseed and explore working with depth of field and how to find and create order in a photographic environment where many different elements vie for attention. At Yuanyang, we will photograph the expansive rice terraces from a number of different locations, learning to isolate interesting sections and move beyond generic shots as well as observing the changing light conditions at sunset and dawn and their effects upon the landscape, as the sunlight creates fleeting and unrepeatable moments.
The trip, of course, wouldn't be complete without fascinating roads to explore. The drive from Dongchuan is dramatic, climbing high along a fantastic valley with views to match, and the way out from Luoping follows meandering roads through bucolic countryside where you may be tempted to stop and soak it all in. By the time you roll back into Kunming, you will have experienced an incredible agricultural region with a complement of images to match, as well as new photographic capabilities that you will be able to take on your next journey, wherever that may be.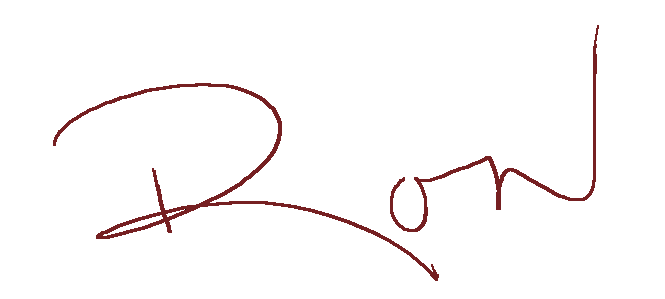 Please follow and like us:
Posted on 6 Sep, 2016
We hope you had enjoyable summer months. For us,
July and August were incredibly busy

, not so much because of journeys, but because

preparations for 2017 are in full swing

! Here's what we've been up to and what you can expect to come.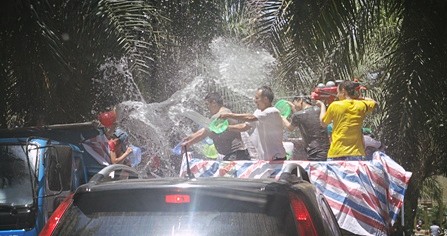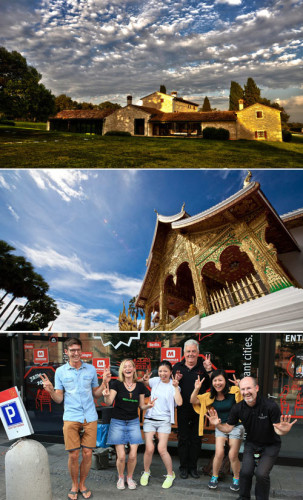 Looking back… 
Over the summer, we published some fun reading on our Detours blog:
What a Day?! – Here is a story about a very special day on my most recent research trip in Europe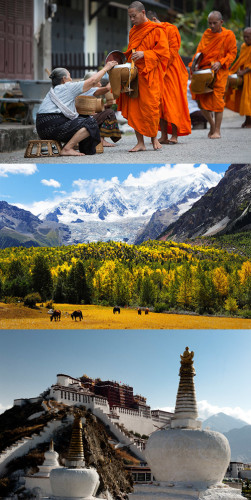 Looking forward… 
In September, we will be announcing two entirely new journeys for 2017.

From Lao to Tibet…
First out of the gate will be "Lands of Silk and Snow: From Luang Prabang to Lhasa", our entirely new journey to Tibet. Imagine driving from the lush rain forests of Lao to the stupendous mountains of Tibet, from a culture inspired by one form of Buddhism to that inspired by another. For this magical journey you need 16 days, but you can shorten it to 12 days if you skip the Lao portion.
On the other hand, if you want to make it into the journey of a lifetime, then add Roads on the Roof of the World at the end to drive all the way to the Mt. Everest Base Camp. Driving tours don't get any better than this in Asia!
---
Austrian Hungarian Lands: Vienna, the Adriatic, the Alps and Prague
And then comes a milestone for us.  After several private group journeys in Europe, here we are with our first scheduled European journey 
you can join in spring or autumn 2017

.

If you would like to

· spoil yourself with beautiful hotels,

· eat fine meals (not always Michelin star, but the best these regions have to offer the way "mom used to cook it"),

· drive on some of the world most beautiful roads and

· immerse yourself in the landscapes and cultures of Austria, Slovenia, Croatia and the Czech Republic, there is no better journey in the world.
---
Travel Inspirations for the coming months…

From now until February, here are some border-crossing journey ideas for you: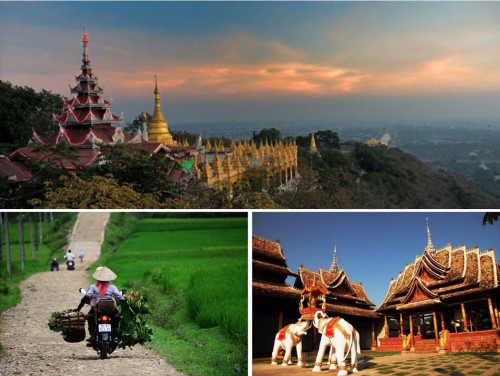 Drive on back roads through this country that was frozen in time but is now undergoing rapid change…

November 9 and February 12

Drive from Yunnan via Lao to northern Vietnam…and experience a region rich in different minority cultures…

November 4

Our flagship Asian journey from the edge of Tibet to Chiang Mai in northern Thailand is even better at Christmas and New Year.

It is beautiful as a family adventure, too, a journey that will be unforgettable for you and your children

December 22
All the best from On the Road Experiences for the lovely month of September!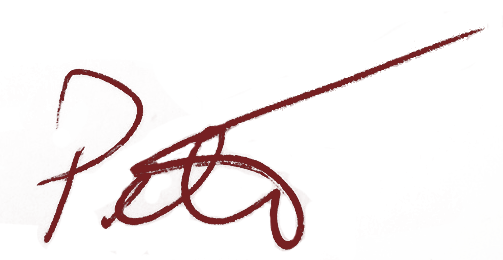 Please follow and like us:
Posted on 25 Aug, 2016
Early each morning, monks file out from the wats that line Luang Prabang's loose grid of streets. Clasping their alms bowls, they walk, solemn and barefoot, along streets fringed with shaggy toddy palms, and past candy-coloured colonial villas and gilded temples.
Temperatures climb throughout the day, and most people retreat to the shade to sip cooling drinks and doze before venturing out again at dusk, when a vibrant night market sets up on Sisavangvong Road. Here, stallholders sell souvenirs and shake out bright silk scarves under bluish fluorescent lights as the sun sinks behind far bank of the Mekong.
As you leave Luang Prabang and set out on the road to the Chinese border, the drive punctuated by roadside villages thronging with children, any change seems faint. Three hundred kilometres away, Luang Namtha is clearly cut from the same languid, tropical cloth. Even just across the Chinese border in Xishuangbanna, people believe the same form of Buddhism, practice the same rituals, share the same traditional dress and enjoy very similar spicy-sour flavours in their food.
From Xishuangbanna, where the route of our journey Lands of Silk and Snow briefly reunites with the Mekong, the road climbs up out of the steamy basin where elephants and peacocks once strutted through the jungle, and onto the Yunnan-Guizhou Plateau. As you ascend, the air temperature drops and dries, and the vegetation changes; rubber trees and banana plantations fall away to be replaced by temperate forest and – as we approach Kunming, "the City of Eternal Spring" – fields of flowers.
North of Kunming, the pace of change picks up as you continue to climb up, past Dali and Lijiang to Shangri-La, the threshold of Tibet. From here to Lhasa our route takes us from the dramatic valleys that mark the Tibetan Plateau's eastern fringe, crossing the Mekong again – and the Yangtze and the Salween – climbing over snow-dusted passes and swooping down through thickly forested valleys before spilling out into the broad Kyi-Chu valley on the final approach to Lhasa.
It is only by travelling overland that you can see how one land merges into the next; how the continuity of the tropics suddenly disappears as one ascends the 1500 metres between Jinghong and Kunming; how the long parallel valleys that run through northwestern Yunnan have given rise to dozens of ethnic groups and amazing biodiversity; and how Tibetan culture has overcome quite awesome geographical challenges in order to spread from Yunnan to the edge of Central Asia.

And yet while there's change, there are also elements that bind the entire route together.
From Laos to Lhasa the main religion is Buddhism – albeit of different schools. Everywhere between Dali and Luang Prabang was once part of a single kingdom in the eighth century. And
the waters of the Mekong gather our journey together at several points, like a purse-string
, as we travel from South-East Asia, where its waters flow, brown and stately, up to the heights of Tibet where the young river tumbles wildly out of the hills.
Pity the poor traveller who flies over all this! In our busy times of direct flights and high-speed trains, it truly is a luxury to experience a long-distance overland journey, and to see a portion of the earth's surface up close and personal, and to meet people along your route, at every turn learning that for all that separates us, there is as much that binds us together.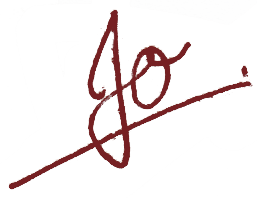 Please follow and like us:
Posted on 21 Aug, 2016
(For parts 1 and 2 of this 3-part series, please see "A holiday? Not exactly…" and "Impatient to run free…")
"What do you really mean by a 'Hidden Gem'?" people often ask me. Everyone intuitively knows what we mean, but it's tricky to put it into words. When I try to describe my idea of a hidden gem, I say that it's a well-kept secret, found in the most unexpected location at the most unexpected of times.
Still, that's the kind of answer that, if it came from a politician, might make you roll your eyes and say to yourself "That's why I hate politicians," because it feels calculated and inauthentic. And so, often, I end up answering "I know one when I see one." While this is still unhelpful, at least it has the merit of being completely true.
Whenever we're researching a new itinerary, the quest is really to uncover hidden gems. From the moment I type a query into Google or e-mail a friend for suggestions to the day I finally program the address of one of my potential gems into the GPS, I am filled with anticipation that we might, perhaps, have found another one.
Back on June 23 this year, when I looked at my map of Slovenia the restaurant on our "to-do" list for the day, Majerija, looked like it was right off the highway. Thinking of greasy fast food at charmless service stations, I was almost put off visiting it. Would it be worth our while visiting it? That the restaurant is located in a village called "Slap" did little to assuage my worries.
From Lipica we turned north toward Ljubljana, before turning onto the highway to Trieste. After ascending a gentle pass, the modern highway swoops across elevated bridges and through brightly-lit tunnels into the Vipava valley, one of Slovenia's wine-growing regions. Descending to near sea level, the temperature had risen to 35 degrees by the time we exited the highway. By this time one thing had become clear: wherever and whatever Majerija was, it wasn't in a service station.
The road to Slap was so small that I missed the turn-off and had to do a U-turn to get back on course. Once on this little road, we saw a tiny village ahead, its diminutive skyline dominated by a church steeple. The road led through meadows, the air alive with the sound of cicadas and birds. Even though we were no more than two minutes from the expressway, it could not have felt further away. Both Pei Fen and I felt that as we drove we were not only slipping away from modern busy-ness, but also back in time.
Slap's red, brick houses are situated on a gentle slope, and the village looks neat but still organic. Just 427 Slappers live in here. As we approached, I was filled with a mixture of apprehension and hope. It seemed highly unlikely that a restaurant worth a forty-five-minute drive could be here, in such rustic surroundings.
We drove past the church of St. Matthew and before we knew it the village was in our rear-view mirrors, and still the road kept rising and winding its way through the countryside as the road gradually narrowed futher. According to the GPS we had just another 200 meters to go to Majerija. We rounded one final corner and turned into a farmstead: if ever I've seen a "hidden gem" of a restaurant, this had to be it.
Majerija exists and is what it is because the owners, Matej and his wife, love what they do and because they are who they are: no attempt is made to convince others to like what they like; instead, they welcome those who, by word of mouth, love what they love.
Majerija is a collection of four 18th century buildings that were and are one home. Dark wood-framed windows, decorated with bright red geraniums, contrast against white stone walls. The buildings are surrounded by vineyards, trees and verdant undergrowth, and festooned by tangles of roses. On the day of our visit, the deep blue sky completed the image of a home completely in tune with the environment that surrounds it.
A curved walkway leads to the entrance of the restaurant. As we turned the corner we see a few wooden table with white tablecloths, crystal glasses and gleaming silverware set in the shade by the side of the house. Shortly after we sat down, Matej emerged from inside the house and handed us his menu. I knew we should order – we had so much to do in the afternoon – but I put down the menu, closed my eyes and felt that I wanted to stay there for the rest of the day.
Eventually I picked up the menu again and ordered: "Boletus pate with wild fennel flower topping and crostini", "Roasted shank of suckling pig and traditional autumn vegetables" and "Chestnut pave, homemade vanilla ice cream and cinnamon foam", each one a feast for my eyes and my palate.
We spent one-and-a-half hours in the hands of Matej and the lap of Majerjia, a blink of an eye, it seemed – far too short in any event. When we took our leave it was with great anticipation of the time, in September, when we can share this experience with guests because, in the end, no words can do it justice.
*************
This post concludes a series of three posts about a single day on our latest research trip, June 23. A mad day of research? Yes, certainly. A typical day on the road when we're putting together a new itinerary? Yup! But above all, an unforgettable day!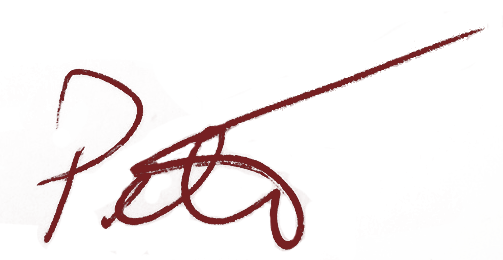 Interested in our new itinerary?  Please see here the Journey Dossier for Austrian-Hungarian Lands I: Vienna, the Adriatic, the Alps and Prague (12, 10 or 8 Days)
Please follow and like us:
Posted on 14 Jun, 2016
Europe is the cradle of the motorcar and private motoring. Ever since Karl Benz's 1886 Motorwagen, people have taken pride in owning a car and being in its driver's seat.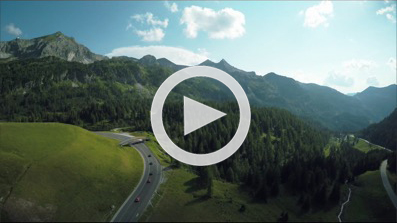 Driving in a beautiful car bespeaks privilege, freedom, privacy, and, especially in an open-top car, allows one to be in communion with the elements and natural beauty: soak up the sunshine, feel the wind in your hair, smell the fresh air and the scents of freshly cut grass. Besides, there is the sheer pleasure of being in control, of directing the course of travel: to turn, to go, to stop where and when you feel like it.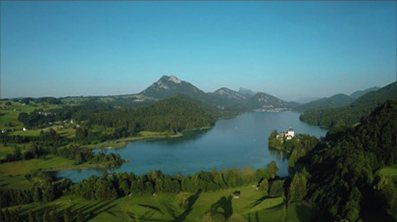 These are pleasures that Europeans were the first to enjoy. Most evidently, these are pleasures that can be shared by couples. While it is often the gentleman who takes the driving seat, it was in fact Bertha Benz who undertook the first driving journey (with their two children) in the world. Driving journeys in a cabriolet are something that women have enjoyed ever since, whether as companion or driver.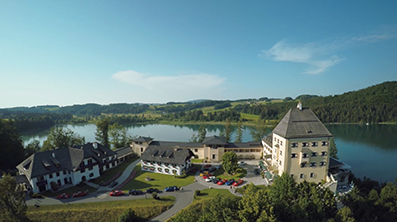 Add to this the many other delights of a driving holiday in Europe – private concerts or car museums, the dazzling sights of sparkling Alpine lakes, the smell of sweets freshly baked, a home-cooked meal in a restaurant in the middle of nowhere and time together with friends or family… a driving holiday in Europe is the perfect blend of sweet adventure and world-class comfort!
Visit our European journeys page for itinerary ideas. And remember: soon we will introduce our first scheduled, European journey for 2017.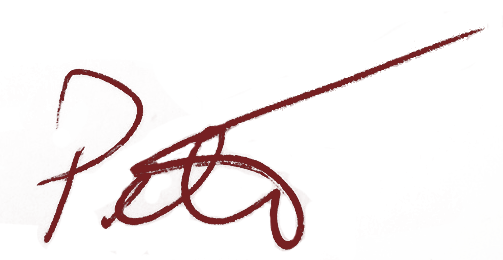 Please follow and like us:
Posted on 29 Apr, 2016
Something seemed different here. The previous evening, we had crossed the border from Slovenia into the Croatian region of Istria, a triangular peninsula that points south into the Adriatic. After driving south for a little while, Angie and I stopped at San Rocco, a small hotel in the small town of Brtonigla in the triangle's northwest corner.
A friendly receptionist greeted us and helped us check in. The receptionist turned porter and helped us carry our bags to the room. Then, when we came down for dinner, the porter had become our waiter, expertly explaining all the dishes and, to Angie's delight, how each of them was made. He went on to recommend superbly matched glasses of wine for each course. When Angie observed that had she rarely met a waiter who knew so much about the dishes he served, we discovered that, in fact, our receptionist-porter-waiter, Teo, was also the chef.  And, as it turned out the next morning, he is also the third in a story of four generations.
Over the years, I've lived in quite a few different countries: Austria, France, America, Japan, and China. Living in each meant, of course, moving from place to place. There is, as we learned after breakfast, another way of living in different countries.  Teo's grandfather was born in the same house in Brtonigla, then part of Austria-Hungary. By the time Teo's father was born, Brtonigla had "moved" to become Italian in the inter-war years. Teo was born in the same place, which was then part of Yugoslavia. His son, net yet a teenager today, came into this world when Brtonigla had become part of Croatia.
With the family's youngest generation playing in the dirt of a shallow pit that is destined to become the hotel's new swimming pool, as we sat and talked with Teo and his father, Tullio, two things became evident: one, clearly stated, was that the family is more optimistic about the future than they can remember; the other, not stated but felt, was that they were filled with tremendous pride in their homeland, and in particular the produce that springs from Istria's fertile land and surrounding sea, and the traditions that turn the harvest into culinary treasures.
The sea provides excellent langoustines, oysters and fresh fish; while the land offers asparagus, truffles, olive oil, wine, and ham – all of which are the pride of Istria's inhabitants.  This strong feeling of pride is tinged with a sense of injustice. Talk to Istrian truffle hunters and they will tell you, without any hesitation, that their truffles are at least as good as the ones from Alba: "In fact, some Piedmontese truffle merchants come to Buzet to buy our white truffles!" Talk to an olive oil producer – in our case, the producer of one of the world's best olive oils, as ranked by expert Marco Oreggia – and he will say that in Roman times the best olive trees were moved within the Roman Empire from today's Istria to Italy. Everyone seem to be saying that little Istria has battled for centuries against overwhelming odds to put itself on the culinary map.
But put itself on the map it will. In preparation for the trip, I read a charming article, entitled "Istria is not the new Tuscany". It seemed to suggest that Istrians needn't look to Italy to learn how to attract visitors and that their culinary heritage is worthy of recognition on its own terms. However I disagreed with the author's conclusion that "No, Istria is not the new Tuscany." Instead I feel that it's more like the old Tuscany, devoid of crowds and brand names and redolent of "how things used to be". Not to mention – though this is a story for another time – the peninsula's traffic-free roads and back roads are a pure joy to drive…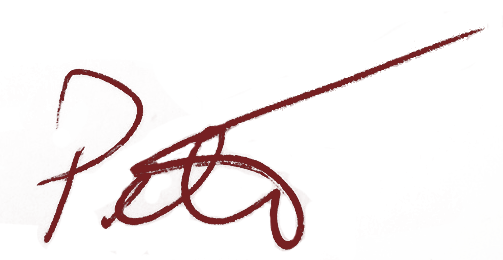 P.S. My research was for a new On the Road Experiences itinerary: "Austrian-Hungarian Lands: A driving holiday (Part I)" that will wind through the Czech Republic, Austria, Slovenia and Croatia. E-mail me (peter@ontheroadexperiences.com) if you'd like to be among the first to hear more about our newest European journey.
Please follow and like us:
Posted on 15 Apr, 2016
When we first came up with the idea behind "Adventures in Yunnan", we weren't sure how it would be received. We had a hunch that a family driving holiday in Yunnan could be great fun, but would anyone be adventurous enough to join us with their kids?
We put together a 10-day family-friendly journey that ran from Kunming to Lijiang in short chunks with plenty of interesting stops along as many quiet back roads as possible, and began to spread the word. Four daring families signed up for the first trip and off we went. The question now was how long would it take before the cry of "Are we nearly there yet?" was heard?
After leaving Kunming, our first stop was at Yunnan's Dinosaur Valley, the site of a "dinosaur graveyard" where palaeontologists have unearthed hundreds of complete dinosaur skeletons since excavation began in the 1930s. Armies of reconstructed dinosaurs seem to march across the main hall, while scientists work away below, discovering yet more ancient bones. Exciting enough in its own right, when coupled with the small theme park that surrounds the museum, we had a hard time persuading anyone to leave – even with the promise of lunch ahead.
That first day's drive ended in Xizhou, home of the Linden Centre, one of our favourite hotels in the region, and – it turns out – a great place for families with children. The second morning saw us walking through the rice fields and into the village to see the daily market, where our guests practised their Mandarin as we stocked up on Xizhou baba, a delicious local snack of fried dough smeared with rose jam. The region around Xizhou and Dali has plenty of other activities on offer, and that first trip saw us riding a cable-car up into the Cangshan Mountains to visit a Taoist temple, cycling down quiet village lanes and eating cream cakes in a German-run bakery – making it well worth the two nights we spent there.
From Xizhou we drove on to Shaxi, a small village packed with well-preserved examples of traditional Bai architecture. Our group walked out into the cornfields, picnicked and happily poked about the village streets – really a world away from the choked city streets of Beijing or Shanghai that often spring to mind when thinking about travel in China.
On leaving sleepy Shaxi, we drove up the Yangtze Valley to the tiny hamlet of Tacheng. The upper reaches of the Yangtze Valley (where the river is known in Chinese as the Jinshajiang, or "River of Golden Sand") are wonderfully scenic, with thickly forested slopes dropping away to the sandy riverbanks. Tacheng lies at the edge of the Baimashan Nature Reserve in an area famed for its biodiversity. We made time here to drive up into the reserve to spy on its most adorable residents – troops of Yunnanese snub-nosed monkeys munching on the moss that festoons the reserve's ancient trees.
Beyond Tacheng it was a steep climb to the Tibetan region around Shangri-La, where we petted yaks and visited a Tibetan family in their home. There, our guests had the opportunity to try tsampa, a dish of ground roast barley mixed to a paste with tea and butter. Younger members of the group announced it was "just like Play-doh" and spent a happy half hour moulding it into animal shapes, before heading off for a more spiritual stop at the huge Ganden Sumtseling Monastery.
Our last few nights were spent in the bustling city of Lijiang. One of Yunnan's most popular destinations, this town lies in a beautiful valley dotted with pretty villages and headed at its northern end with the 5,600 metre-tall (18,360 feet) Jade Dragon Snow Mountain. Between horseback riding and watching a fantastic open-air show in the mountain's shadow, trying to find our way through the labyrinthine old town and playing in the hotel pool, before we knew it the trip was over and we were on our way to the airport to fly home.
Did anyone – parents or children – ever ask if we were nearly there yet? No, not to my memory! As a host, this itinerary really was one of my favourites. Our younger guests revelled in being taken out of their everyday environment and exposed to so many new and interesting things. Every day my colleagues and I were asked a slew of new questions, every day we staff saw something afresh through the children's eyes, or had our attention drawn to something we hadn't noticed previously.
"Adventures in Yunnan" has gone on to become one of our most popular itineraries, with multiple departures each year timed to coincide with the school holidays. Recently we've added a photography-themed version of the journey, where our photographer Ron coaches guests through a fun series of travel photography field workshops.
One of the fathers from that first trip later told me, "Because your team took care of everything, we were encouraged to do something more daring than we would have attempted on our own, but now we've been inspired…" Since then they've been travelling all over Asia as a family – be warned, adventures as a family can become addictive!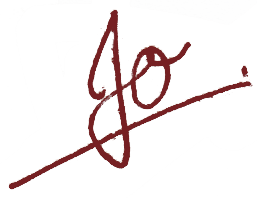 Our family-oriented journeys include:
"Adventures in Yunnan"
"Family Adventures: Travel Photography in Yunnan" (with Ron Yue)
Please follow and like us:
Posted on 15 Mar, 2016
(For Part I, click here)
The only way I can describe driving among the mountains on that day is as a sensation of near-flight. Gliding along the perfect mountain roads, I seemed to soar and sink, descend and climb, and in these motions partake in the sensations unique to flight, at once accelerating forward, upward and sideways.   On those mountain roads, I felt like a hawk, lifted and dropped at a thermal's whim. The road set my course as the wind directs a paraglider's flight. At times, I slowly ascended on a straight path, while at others, I spiraled up around serpentine twists and – coming to a standstill – seemed to float in midair atop each saddle. With each pass crested, I swooped into the first tight hairpin bend, only to take off once again as I reached the bottom of each valley. That morning, I frolicked and played for hours, diving into broad valleys and cleaving a way between sharp peaks, forgetting about the world left underneath.
In the past – as was the case on this particular day – I had to steal a moment here or there to get my fix of mountain roads. Nowadays, it's part of my job: I can't believe my luck! In designing our European driving holidays, one pass that often features high on the list of "must-drives" is the Stelvio (or Stilfserjoch) at the eastern end of the Swiss-Italian border.  With its 48 hairpin turns, it attracts not only drivers of cars and motorbikers, but also masochistic cyclists.  For one reason or another, it has become the iconic Alpine pass and I am asked about it time and again.
So, last year when a client asked "Can we drive The Italian Job?", I was taken aback. I hadn't thought about the movie or the mountain pass featured in the original 1969 version of the film for a long, long time. "Of course," I replied, relishing the thought that, in preparation for this client groups' trip, I would be forced, as it were, to drive it ahead of time to re-familiarize myself with it.
Rather than the dramatic Stelvio Pass, The Italian Job features the Grand St. Bernard Pass, which straddles the Swiss-Italian border far to the west. This is the mountain pass that gave the St. Bernard dog its name. (I grew up with one of these furry, cuddly beasts, and always struggled to measure up to its size, much as my mom struggled to rid my clothes of its sticky, long hairs.)
Eventually, the day arrived, last June, when I drove the Grand St. Bernard again, retracing the legendary Italian-side ascent featured so beautifully in the opening scene of The Italian Job. While Rossano Brazzi drives his Lamborghini Miura through turn after turn, along this Alpine road on a gorgeous day, the song On Days Like These plays in the background. Never in the history of movie-making has a song matched the emotion evoked by the opening sequence of a film so well.
In my case, it was a lovely spring day and I was on my way from Milan to Gstaad in Switzerland. These days, the main road through the Aosta Valley goes through an ugly tunnel from Italy into Switzerland. If you want to drive over the pass, as I did, you have to pay attention to find the right turn-off, otherwise you might zip right past it.
The Italian Job road is relatively short, but what it lacks in length it compensates for with scenic beauty and spectacularly twisting bends. Its curves are just as enjoyable to drive as those of the Stelvio, if not more so: some of the Stelvio tornante are downright hard work, and drivers that miscalculate are forced, embarrassingly, to make a three-point turn. The Grand St. Bernard's corners are gentle and a breeze to drive. Nerd that I am, I started playing On Days Like These, cranked up the volume, rolled down the window and opened the sunroof for the climb to the pass. The meadows were covered with spring flowers – I stopped a few times to smell them and take photos – and at the top, as spring gave way to vestiges of winter, I saw patches of snow.   After parking my car by the lake that graces the pass, I got out, leant against the bonnet, turned my head toward the sun and closed my eyes to listen to the birdsong that floated on the breeze.
Indeed, on days like these…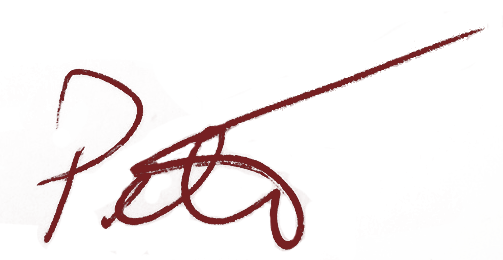 Please click this link an example of one of our On the Road in Europe itineraries that features the Grand St. Bernard Pass.
Please follow and like us:
Posted on 12 Jan, 2016
Fifteen minutes of pleasure is quite something when it comes to some activities – or so Dr. Tatiana of Sex Advice to all Creation fame, tells me – but when it comes to driving, I have high expectations.  I grew up careening through the Austrian Alps, where the roads are gorgeous and men do go the distance, and in my Alpine Republic no one would get out of bed for fifteen minutes of driving, no matter how sinewy, how sensual, how sexy the road might possibly be.
"Try the Horse Shoe Pass", my friend suggested in response to my question "Where should I go for a bit of driving fun?" The route my friend is describing – the Horse Shoe pass from Llangollen along the A543 and the A5104 – will take no more than fifteen minutes or so to drive.  But it's two to three hours from London; add in coming back and it's nearly six hours.  Six hours of highway driving, on a Friday for god's sake, for a quarter of an hour on a sinewy road?
Alas, I left Austria a long time ago and now I am desperate.  The bright sunshine of this lovely autumn day makes the decision for me and I set out northwest on the M40 toward Birmingham.  I'm not even an hour on the road when clouds begin to line the distant horizon.  Still, the sun is overhead and almost the entire sky a solid blue.
But by the time I leave Birmingham behind, rain has set in and my spirits are as dull as the sky overhead.  I take the M6 north, the M54 toward Telford, then I'm on the A5 toward Shrewsbury.   The rain now is not falling, but sweeping across me in near-horizontal sheets chased by low-hanging clouds.
I enter Wales and, bereft of dreams of fifteen minutes of bliss, I contemplate the down-to-earth challenge of pronouncing Welsh words without vowels.  (Later in the day I see a place name that takes the cake: "Pllgwyngyll".  Thank heavens that's not where I am going because I wouldn't, in my life, be able to ask for directions to it.)
Twenty five miles to Llangollen.   The road is covered with, and made slippery by, brown, mushy leaves.   At the rate that I am going, the many speed camera signs that I see –  Camerau Cyflymder Heddlu – seem pointless.   Who could possibly speed? And indeed, there don't seem to be any speed cameras, only these signs, like powerless scarecrows, an empty threat as far as I could tell.
I am now only a few minutes away from Llangollen where the A542 turns off to lead north over the Horse Shoe Pass.  The fifteen minutes are about to begin, but it seems less likely than ever that it will be a magical experience.
But miracles do happen.  And so, let the fifteen minutes begin.   The instant I cross the bridge over the river Dee in Llangollen, the wind picks up and carries away the driving rain, leaving behind only a faint drizzle which, a few breaths later, vanishes altogether.  All that remains, for the moment, is the wind and the low scudding clouds.  In less than two minutes, I've left Llangollen behind, cranked up Anastacia Not that Kind and started up the Horse Shoe Pass.  It begins with a few long-stretching bends and then twists through two serpentines along the left slope of a wide valley from which protrude thin slices of sharp-angled, black-grey slate.
Four minutes.   I have reached the top of the pass, all 1,367 feet of it, no more than the height of an Alpine valley.   On my right, I am invited to buy Horse Shoe Gifts at the improbably named Ponderosa Café.   My heart beat has just revved up.  You mean, this is it?  Yes, as far as the Horse Shoe is concerned, but no need to take a cold shower just yet.
As I begin the descent into the Northern Wales highlands that stretch away from me for as far as my eyes can see, the cloud cover cracks open to my left and the darting rays of the setting sun burst through, at 3:30 in the afternoon.  It is one of those eerie moments when the world appears brighter then it is ever meant to be.  The lid of clouds is still near-black and covers the earth from due East all the way across to the peep hole through which the sun unleashes its bursts of light.  The contrast is startling.  It should be dark, dark almost as at night, but it isn't.  The landscape lights up as if shone upon by a thousand suns.  The grass is so green it jumps off the fields and the shadow of anything that stands in the way of the sun is as sharp as the blade of a razor.  Everything is so near I can touch it with my eyes and my hands.  The horizontal rays of the sun are streaming across the Welsh hills to set them alight.
Eight minutes.  I turn left to enter the A5104 and am now driving West, directly into the sun.  I am electrified by the landscape and my rushing through it.  The black shadows of white sheep.  A rainbow with colours as sharp and iridescent as ever I have seen, no more than two to three hundred yards from base to base, stands mightily before me, almost inviting me to drive through it to enter a different world. Occasionally, puddles and cattle grids make my car float for a split second and send a shiver through my spine.   Leafless trees, ghosts of summer, fly toward and then through me.   A flock of migrating birds flickers low across the road, as if trying to avoid colliding with the ominous cloud ceiling.  The road itself is narrow and beautifully winding, not too tight, but certainly also not too straight.  The surface is sealed with rough, gripping tarmac for the most part and lined by hedges, some of them high-growing bushes, neatly trimmed, others walls of rocks diligently and carefully stacked one on top of the other.  Very British.
Twelve minutes.   As I drive into the sun, hip-hopping from turn to turn, I am squinting my eyes.  The world glistens because everything is still drenched.  The meadows are soaked.  The road is streaming and steaming.  The birds' feathers are damp.   The trees are dripping.   The sky, too, is wet.    Everything I see sparkles and my eyes are filled with flashes of light, most of them white, some of them red or yellow or orange, cascades of turning leaves gleaming in the light.
I ride my car, spur it on and will it to move.  Yet it has its own life and its own rhythms that it presses on me.  One moment, I am entirely relaxed and made pliable from doing what I love, not minding in the least being thrown around by an animated object with whom I am wholly entwined and together as one.  A moment later, I am nervously excited as every turn, and every shift, makes the car teeter on a slippery edge, giving me all the symptoms of fear while, at once, making me quiver with all the sensations of pleasure.
Fourteen minutes.  No, no, this mustn't be.  I don't want to see what I am seeing, but there it is.  Only a few hundred yards away, the A5104 rejoins the A5.  As I come to a halt and look right and then left onto the empty A5, the sun disappears behind a cloud, the spectacle fades with the fall of the curtain.  I turn off Anastacia.  There is near-darkness, stillness and silence, except for my heart pounding.  Fifteen minutes.
Please follow and like us: