Mareen takes us on a journey across South-East Asia's only landlocked country, as she discovers the highways and byways of southern Laos…
It was with a GPS and a happy mood that I set off from the Laotian capital, Vientiane. My route was to take me south to Cambodia along Laos's Road No.13. The most important highway in the country, Road No.13 roughly tracks the course of the Mekong the Chinese border to the Cambodian. While the main road might be in excellent condition, turn off it and your wheels soon kick up clouds of rich, red dust.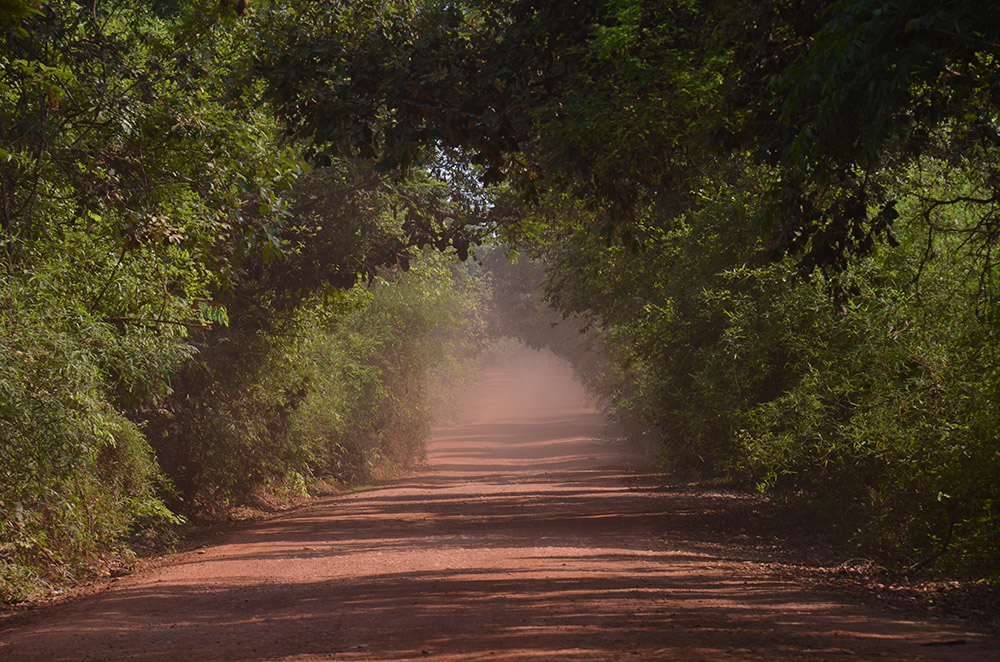 My first overnight stop was Konglor Cave near Thakek. My excitement mounted as we approached the cave, driving through villages and past dramatic karst scenery.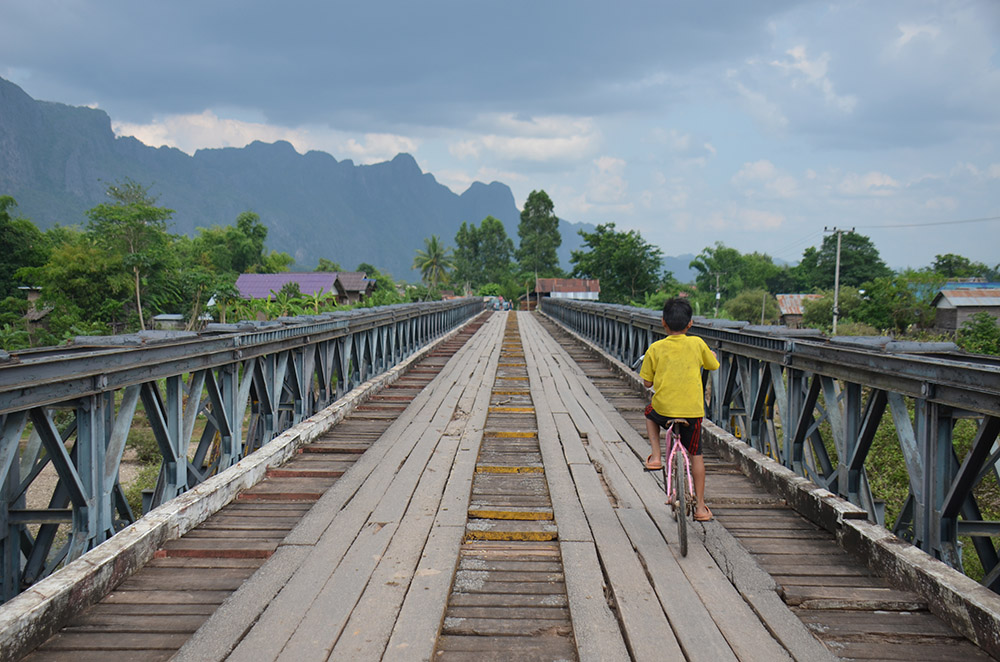 At Konglor, the Hinboun River emerges from the base of a sheer cliff, with nothing to hint at what lies behind the rocky wall. Konglor Cave itself is a staggering 8km long. Visitors enter and traverse the entire length of the cave on a slender "longtail" boat, and after overnighting at a small hotel, I climbed into a boat of my own and we slid into the cave, with head torches as our only illumination.
Our boatman negotiated the serpentine river with consummate skill – assisted, in several spots, by us, his passengers. And so it was with soggy sandals that I arrived at the far end of the cavern, blinking, in a sunlit picture of paradise. Near silence, karst formations and butterflies flitting through the dappled sunshine…
From here I walked into a tiny village, and met a little girl who shared her toy (a plump silkworm) with me…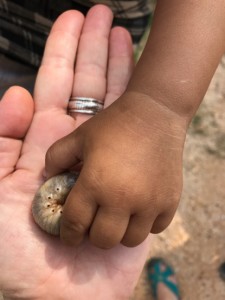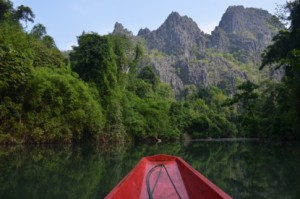 We returned through the 8km of darkness back to the hotel. After a late breakfast, and feeling as though we'd packed in a full day's adventure already, we started to drive to Thakek.
Thakek is a small town on the left bank of the Mekong. The right bank belongs to Thailand, and Thakek grew up around the border crossing. With a strong French colonial influence, Thakek's villas, and shops give it a historic vibe; although, the town also has something of a carnival atmosphere, with street vendors, fairground stalls, a open-air restaurants and the odd quirky café. I had a fantastic dinner in a boutique hotel, and enjoyed the sunset over Thailand.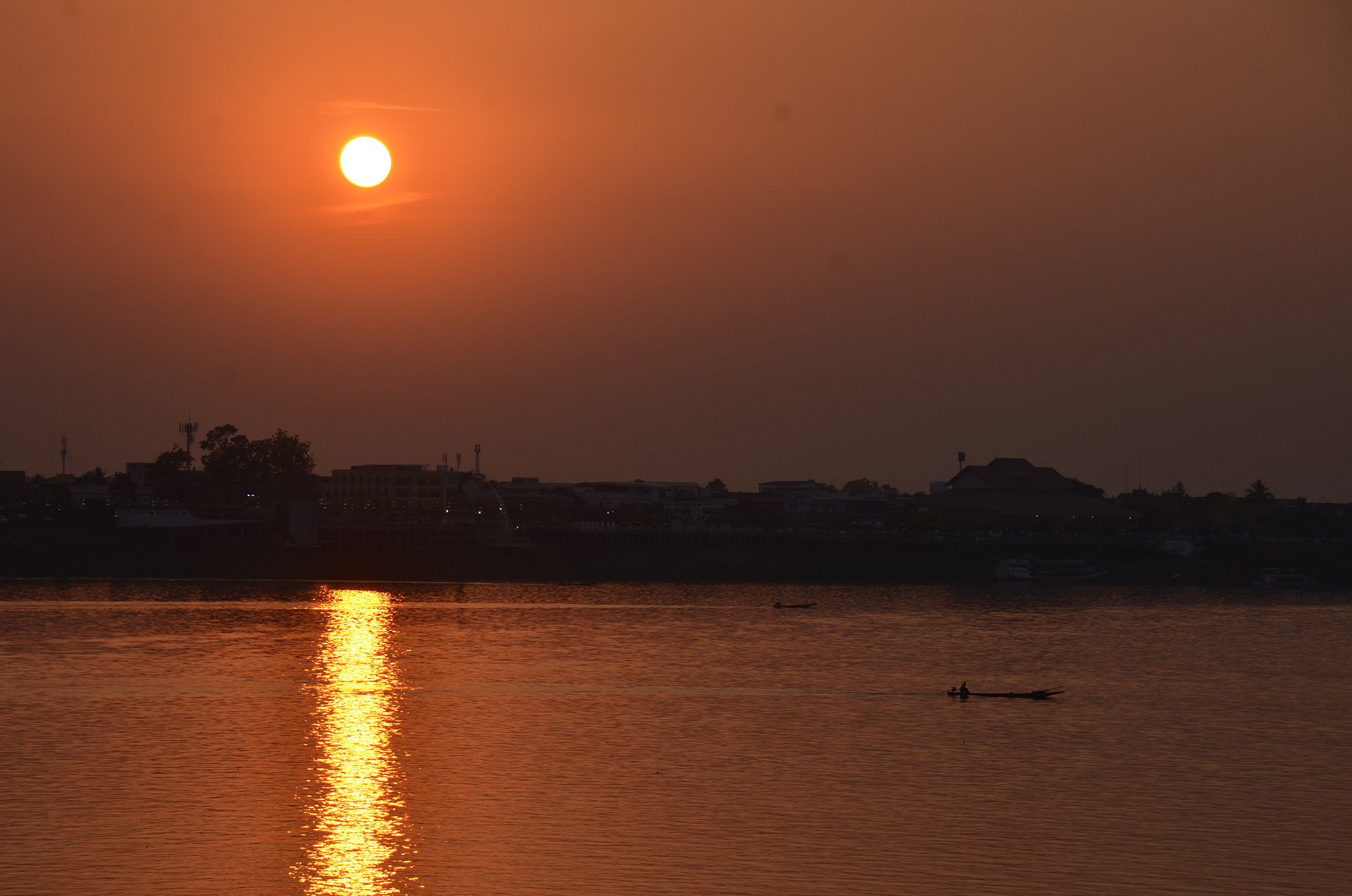 From here we turned off the main road, onto a smaller road that followed the Mekong to Savannakhet – turning a 90-minute drive into a three-hour one – happily it was worth it. The small country roads offered magnificent views of the mighty river. At one village I met some schoolchildren who shared their edible red flowers with me. Not so bad I have to say, although my Laotian driver and photographer did not dare to join me!
Languid Savannakhet is an attractive blend of Laos's past and present. The highlight for me was the historic quarter with its streets of gently decaying early 20th-century architecture. And it was here that I found a perfect lunch spot. An upmarket French restaurant!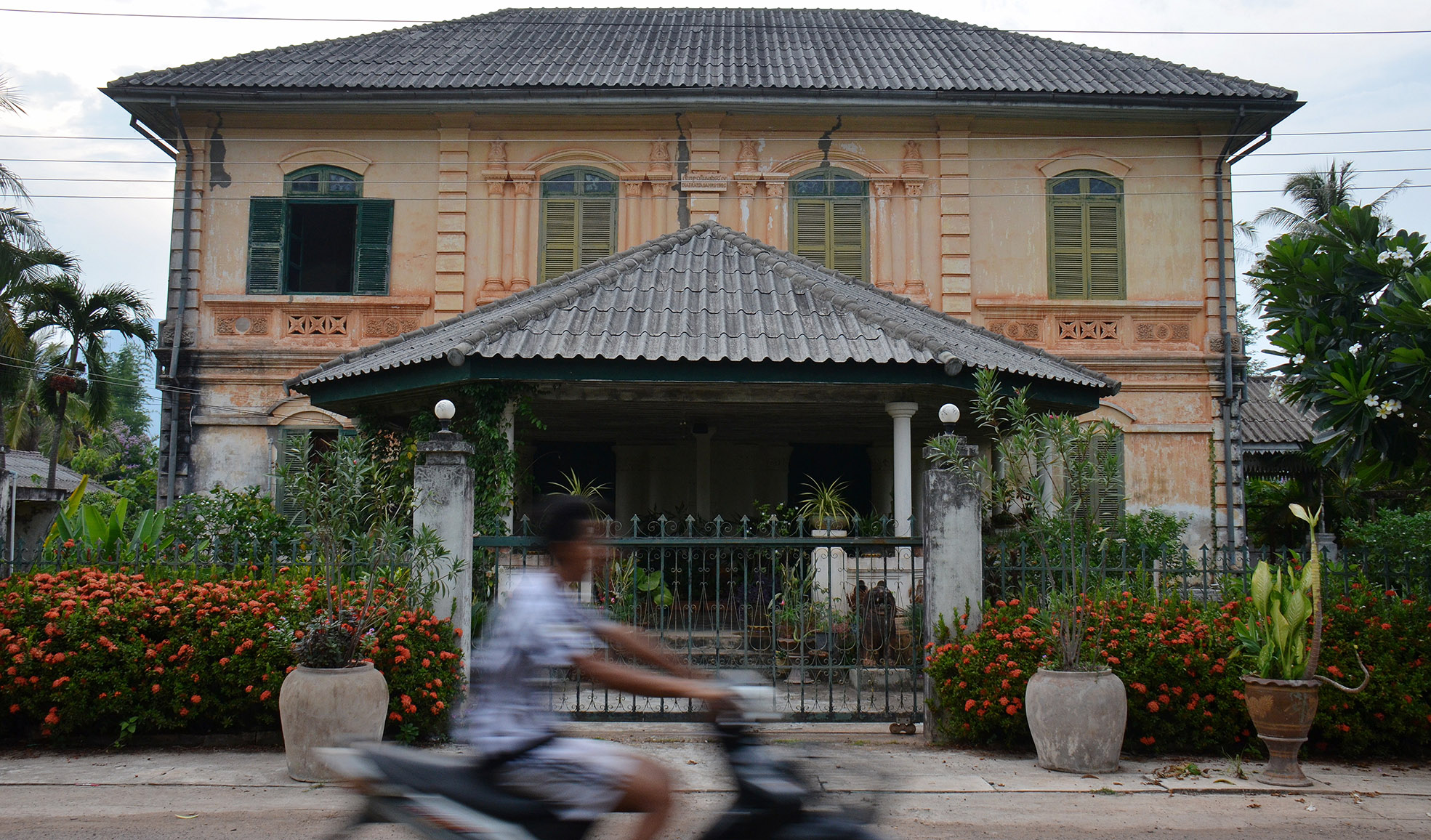 Refreshed, we continued to Pakse, another four hours along Road No. 13. When we stopped at a roadside stall, I found an interesting foodstuff on sale – live snakes!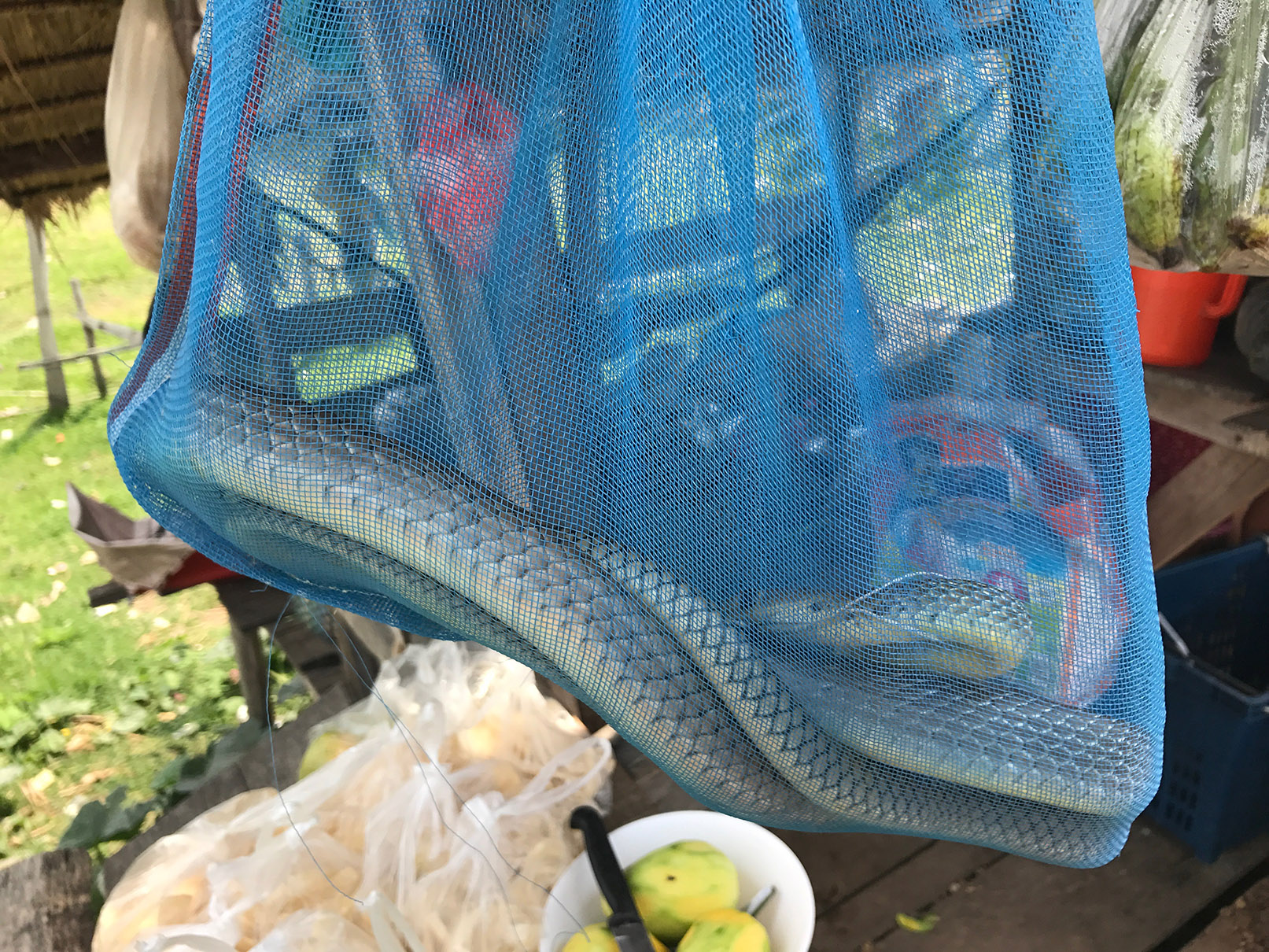 The provincial capital of Champasak, Pakse is the major transport and commercial hub in southern Laos and it is the best place to start exploring the Bolaven Plateau.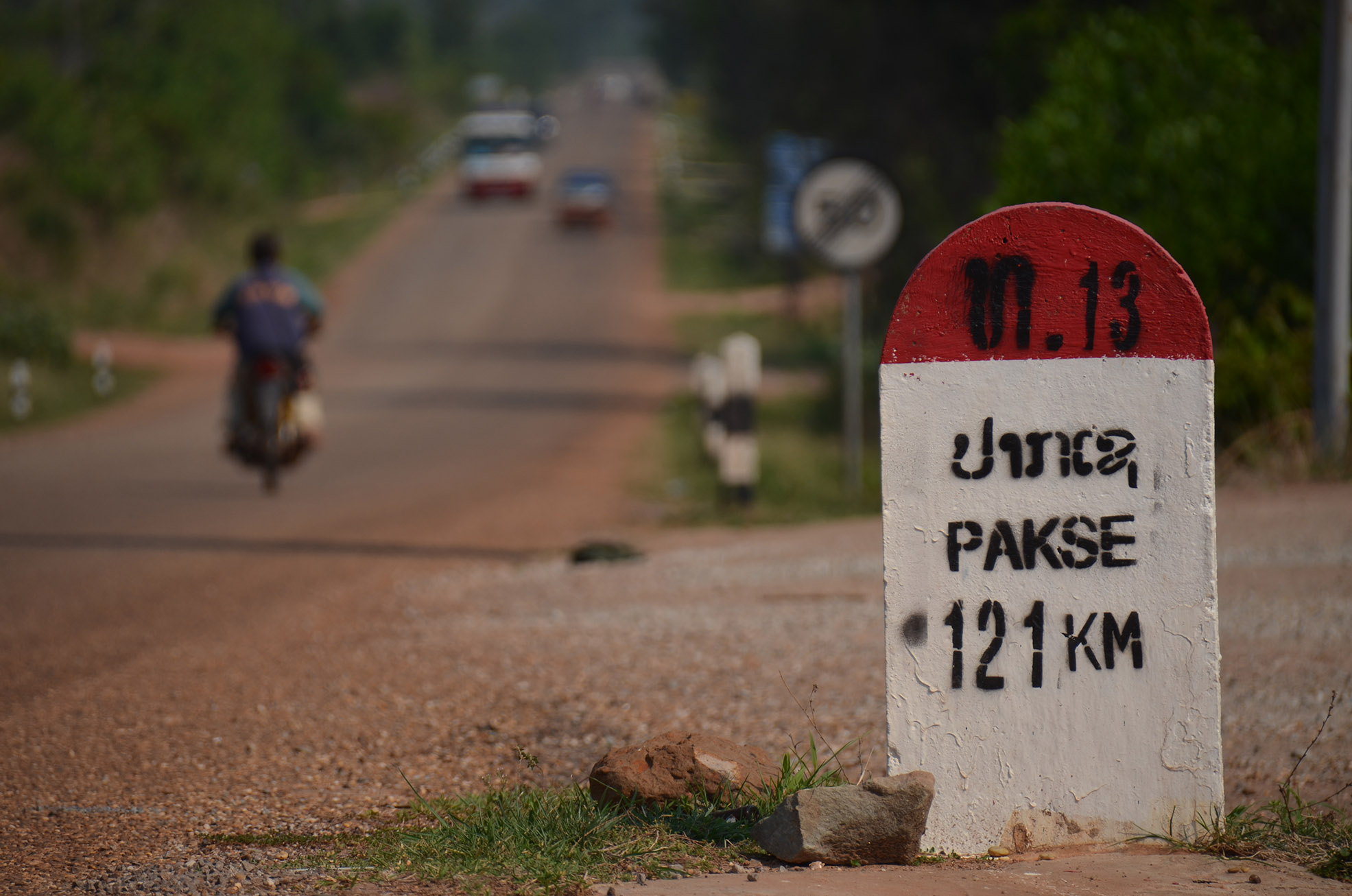 The landscape of the Bolaven Plateau is characterized by coffee and tea plantations and the rich volcanic soil also yields lush jungles, watered by many rivers and waterfalls. The plateau is criss-crossed by miles of open road, making it ideal to explore by car.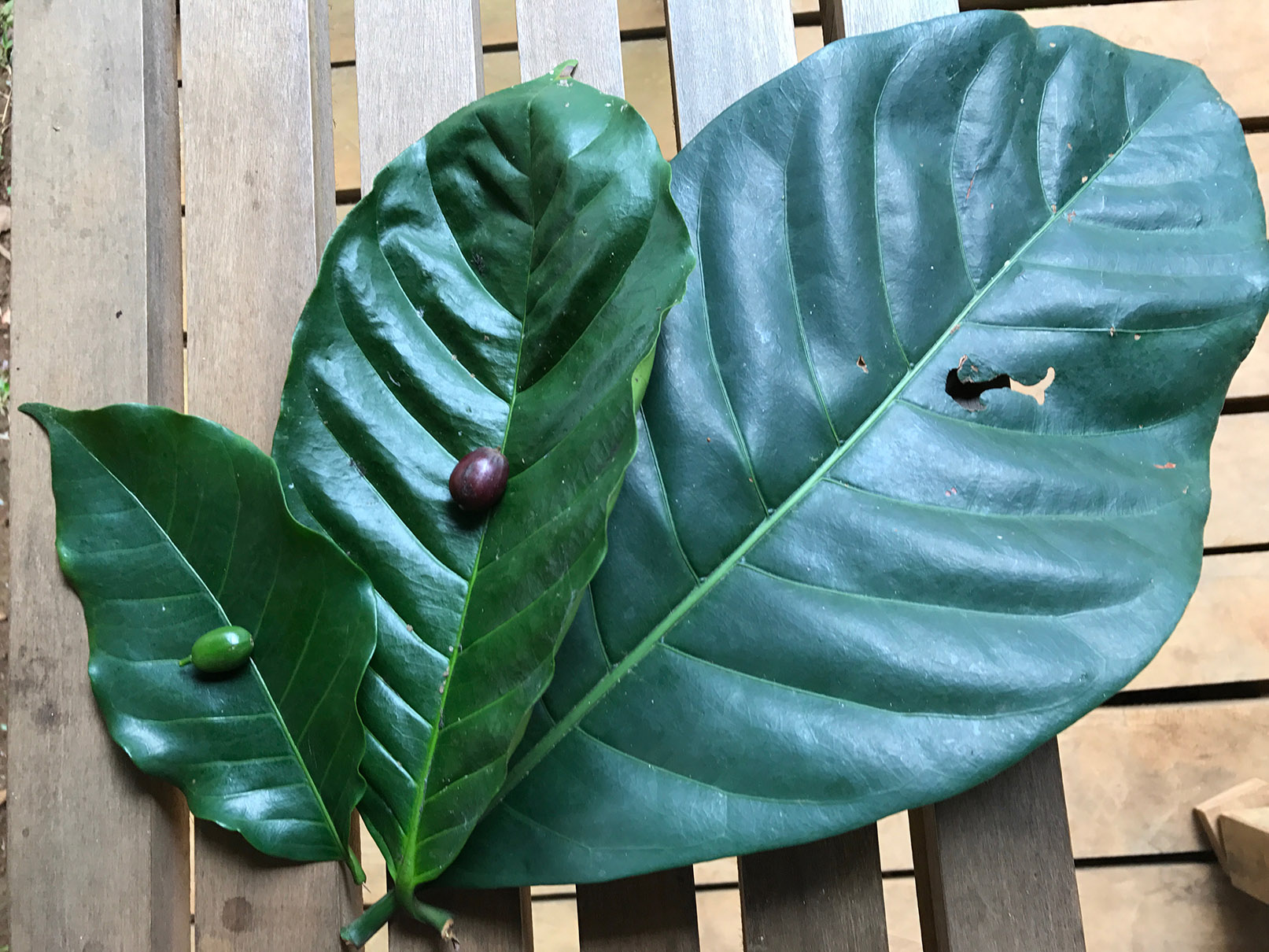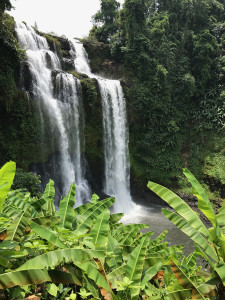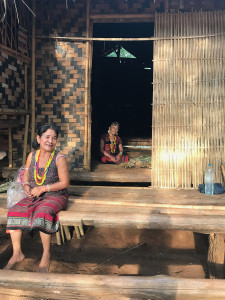 Historically, the Laven people dominated the region, but nowadays other ethnic groups such as the Alak, Katu, Ta-oy and Suay also reside in the area. At 1000-1350m above sea level, the slightly cooler climate came a great relief from the Mekong floodplain in hot season. My guide took me on a daytrip around the plateau, and taught me about the tea and coffee grown here (the Bolaven Plateau was home to the very first coffee plantations set up by the French in Indochina).
We visited some beautiful waterfalls, and I learned about local ethnic groups and their beliefs. Many groups still sacrifice buffaloes to offer the spirits (the photographs below show a sacrificial altar), and shamans are more commonly consulted than doctors in case of illness.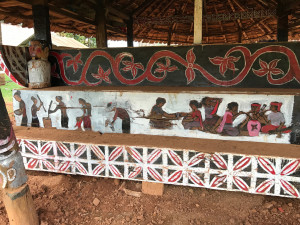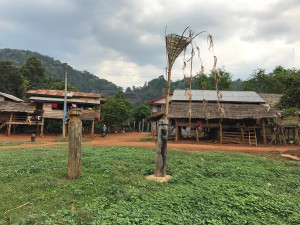 The next day I returned to the Bolaven Plateau, in search of a beautiful back road to Champasak. Although only 40km from Pakse along Road No. 13, my alternative route took me 7 hours to complete! I followed the old Ho Chi Minh Trail and drove close to the Vietnam border before returning to the main road. Part of our route was not even on the map, but my driver knew the area very well, so off we went, with me little expecting the adventure ahead!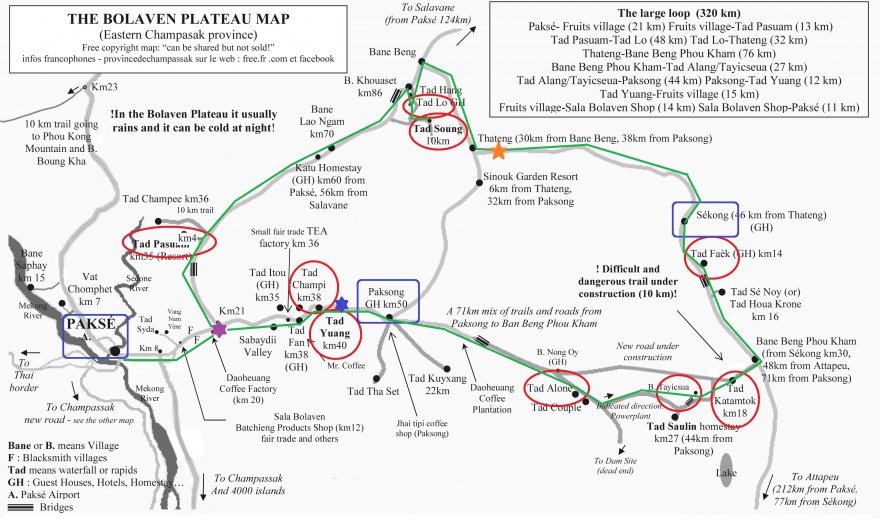 Initially well-paved, the road quickly transformed into a fantastic off-road drive through deep countryside. I was told not to leave the path (it could no longer be officially called a road), as there is a big problem with unexploded ordnance in this part of Laos – the legacy of the Vietnam War.
At one point, we saw a tent by the road, and stopped. It was a landmine clearing team. The village nearby wanted to build some new houses, and before they were able to do so, they had called in the team to go over the ground first. These brave men and women gave us an insight into their work, which touched me deeply to think how long people here have been impacted by a conflict in which they played no part.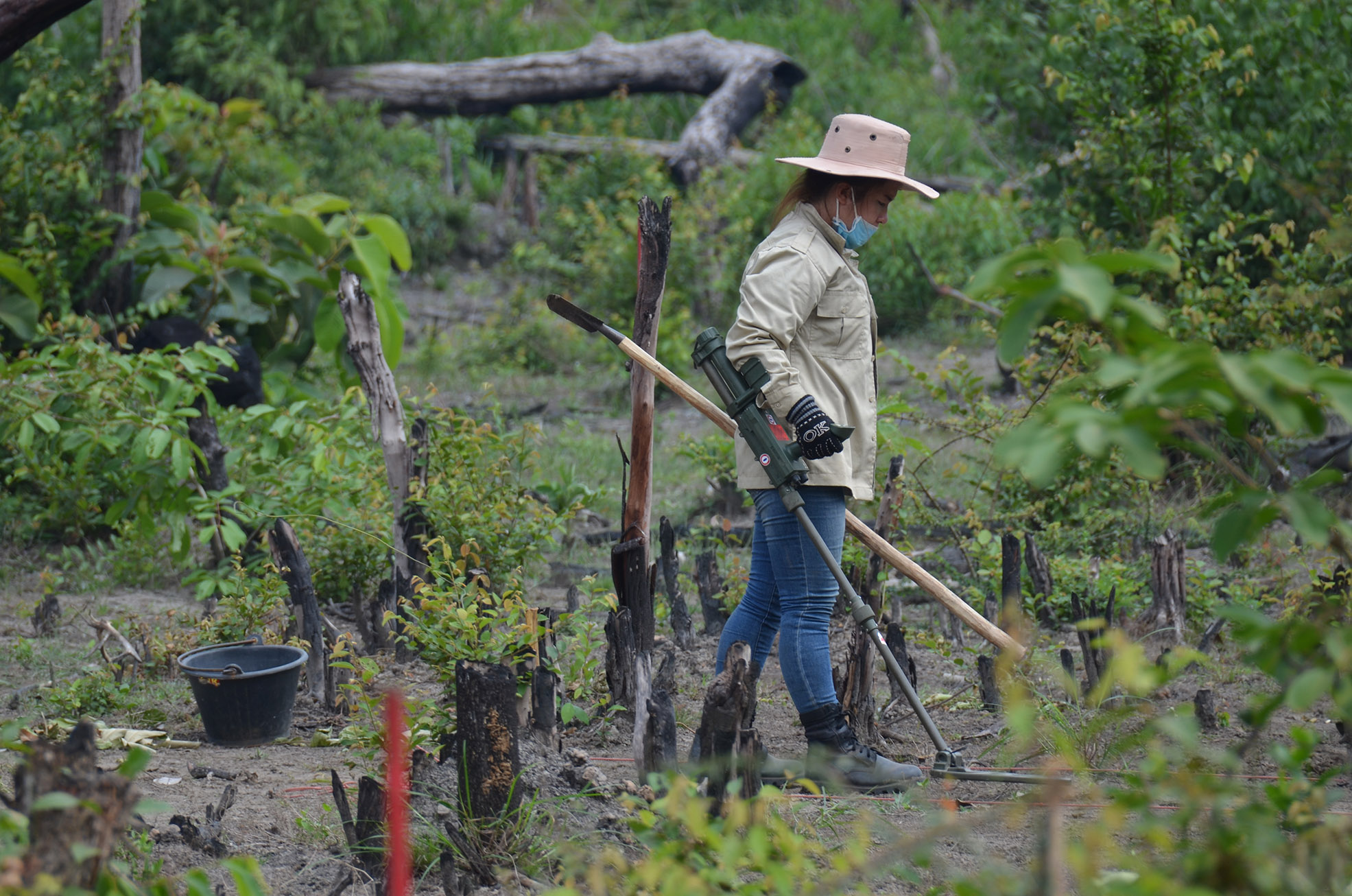 Towards dark, we finally reemerged on Road No. 13, feeling like explorers. From here it was a short drive to a car ferry that took us to Champasak Town. From here, we took another small boat to our hotel, on
Don Daeng, a midstream island in the Mekong.
Next, our route took us to what was once the northeastern extremity of the Khmer Empire, Vat Phou. Vat Phou (literally "temple mountain") lies in ruins on a hillside with staggering views the Mekong River below. A UNESCO World Heritage Site, it is considered one Laos's oldest archaeological sites. Like other notable Khmer architecture, it was constructed using sandstone.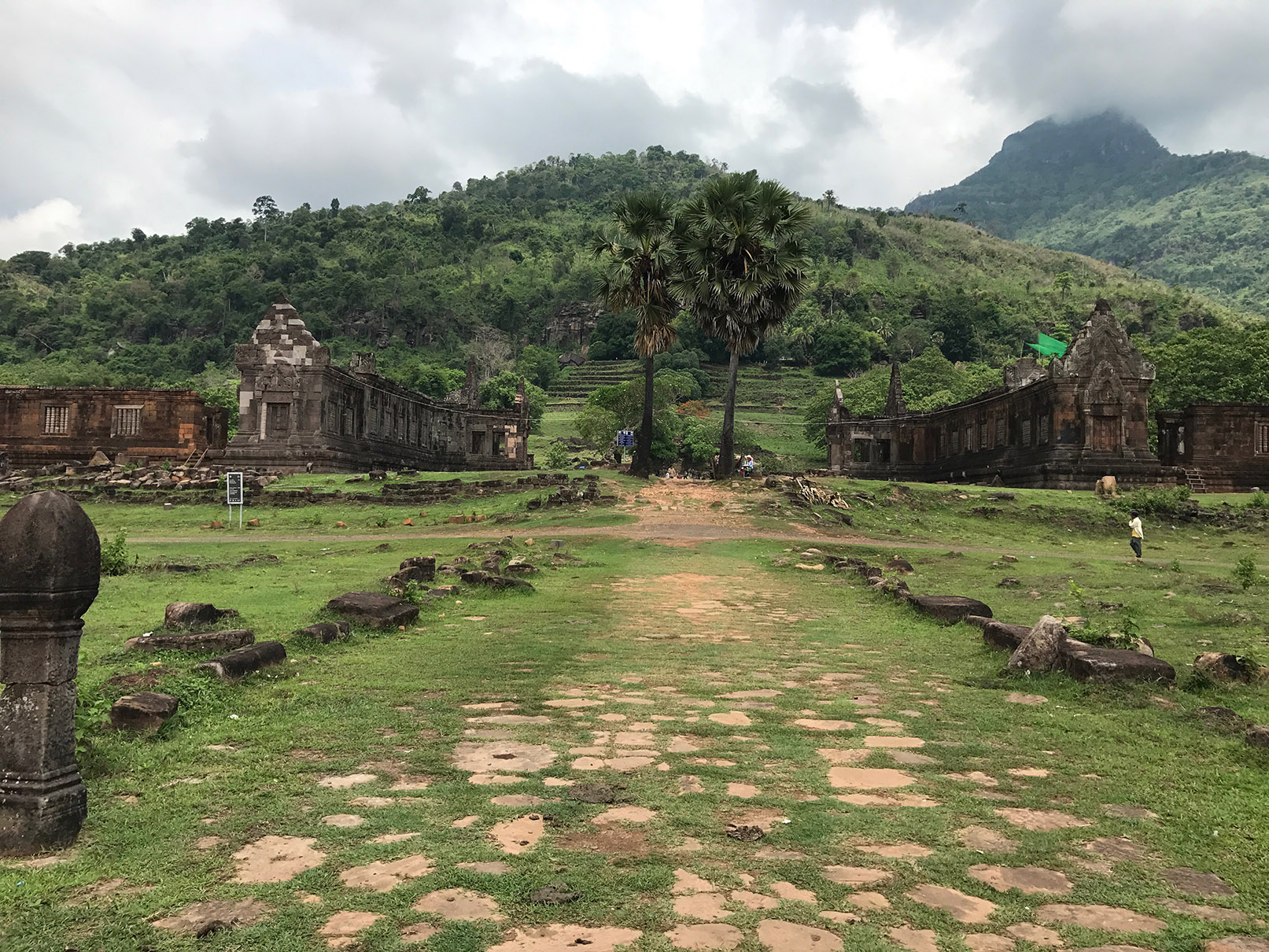 ---
From Vat Phou we continued south to Si Phan Don, the so-called "Four Thousand Islands", an archipelago of diminutive islands in the middle of the Mekong. I had been looking forward to this, but found it to be more suited to backpackers than to an On the Road journey.
As I approached the border, I reflected on my experience so far. I had really enjoyed my trip up to this point; the countryside was beautiful and varied, as was the driving, only the standard of the region's hotels wasn't as uniformly high as I had hoped. I found myself thinking of my two children, and how much they would enjoy exploring here – running wild and getting back to nature. My verdict was that the Lao portion of my trip would be great for families, and adventurous travellers who love nature.
And so it was that I arrived at the Cambodian border, where I had to say goodbye to my excellent driver, Paul, and swap him for a Cambodian driver who, as it happened, was not quite so experienced… But more about my Cambodian adventures next time…
Mareen
---
Discover Indochina with us…
13-day journey

Vientiane (Laos) – Champasak – Don Khong – Banlung – Chhlong – Kampong Thom – Siem Reap
⦁ Laos shows us its relaxed and calm side as we start the journey in Vientiane, Laos's sleepy capital. Champasak, the Bolaven Plateau and Laos' Mekong river life also offer a tranquil start to our journey. Once we enter Cambodia, however, our adventure begins in earnest.

⦁ Explore Siem Reap and the iconic Angkor temples, before continuing to up-and-coming Battambang, reminiscent of Siem Reap before the advent of mass tourism, filled with graceful Indochinese architecture and home to a thriving contemporary art scene.

Travel Dates:
Mar 01, 2018 – Mar 13, 2018

14-day journey

Kunming – Lijiang – Xizhou – Dianchi Lake – Menglun – Muang La – Dien Bien Phu – Mai Chau – Yen Cat – Dong Hoi – Hue – Hoi An
⦁ Drive from the edge of Tibet and one UNESCO world heritage town to another right by South China Sea in Vietnam.

⦁ This driving journey is unique and counts among the finest in the world: along winding mountain roads, some of Asia's best highways and Vietnam's Ho Chi Minh national road you will travel from 6,000m mountains where the air is thin and fresh, to the beaches of subtropical Vietnam.

Travel Dates:
Sep 08, 2017 – Sep 21, 2017
Please follow and like us: