Thanks to long tradition and a shaky power supply, handmade industries thrive in Burma. We take a look at – appropriately enough – a handful…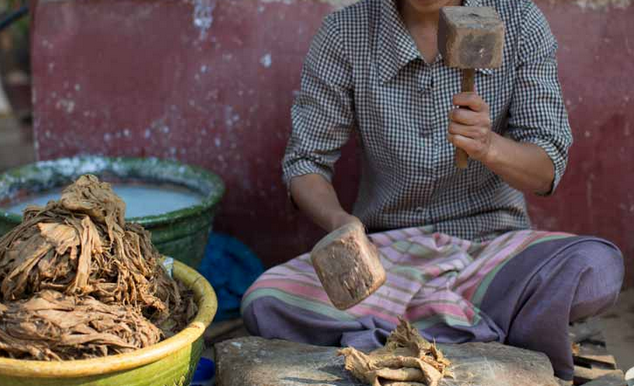 As King Bayinnaung went about building his empire – eventually the largest in the history of South-East Asia – he collected craftsmen. Artisans from his expanding empire were drawn by the wealth of the court at Bago: Mon craftsmen hammered precious metals into fragile wafers; Shan tribesmen smoothed glossy lacquer onto teak-wood bases; Manipuri gem-workers polished "pigeon blood" rubies and sapphires from Upper Burma.
Rich in natural resources and with plenty of demand from a series of imperial courts, Burma has long nurtured a wide range of exquisite arts and crafts. Since the fall of the last dynasty in 1885, however, the market for the very finest of these has all but disappeared.
As a result, recent generations of artisans have turned their attention to everyday items – earthenware pots, rattan baskets, slates for schoolchildren – that are still widely handmade. Economic sanctions, poverty and a wobbly electricity supply combined have seen Burmese consumers stick with handmade items, even as consumers elsewhere have opted for mass-produced alternatives.
Today, the top end of the market is slowly reviving as tourist numbers grow, and visitors increasingly appreciate unique, local crafts. Indeed, a lustrous lotus silk scarf from Inle Lake, or a gleaming lacquer bowl from Bagan makes a beautiful way to remember a trip.
But not only do handicrafts made great souvenirs – the chance to visit workshops and to see craftspeople in action is a fascinating part of any trip to Burma. Here is our pick of the most interesting, delicious and unusual:
Baskets
Each morning, children and adults across Burma set out for school or work with a lunchbox packed in its own basket. (Burmese food is often rather oily, and the baskets help to prevent the oil from soaking schoolbooks and mobile phones.)
Woven from materials including rattan and bamboo, recycled packing tape and water hyacinth stems, Burmese lunch baskets are a modern application of a very old craft – baskets were used to carry everything from bundles to babies until very recently. Today, fine antique examples sell for hundreds of dollars, but a brand-new lunch basket of your own will set you back just a few dollars in Yangon or Mandalay.
Gold leaf
The sound of hammers rings out in this Mandalay workshop. The atmosphere is stuffy and still, with all doors and windows kept closed to prevent a chance draught from blowing the feathery gold away. Ranks of burly men, dressed only in longyis beat rhythmically against small packages of golden squares sandwiched with sheets of bamboo paper. Over many hours, single ounces of gold are beaten into thousands of squares for people to stick to Buddha statues and shrines across the land.
Shan Paper
Buy a gift in Burma, and there's a chance that the pretty, flower-strewn paper it's wrapped in will have been made in Pindaya. Here in Shan State, as elsewhere across East Asia, the paper mulberry grows like a weed, making it a fantastic renewable resource for Pindaya's paper-makers. The mulberry bark is stripped, soaked, boiled, sorted (the rougher segments are strong enough to make rope), and hammered with wooden mallets. When the pulp is soft and smooth, it's mixed with a little water and swished over a wood-framed screen. Once the pulp has settled, decorations are floated on top before the frame is lifted and sun-dried. Sustainable, local resources, human effort and sunshine are the only ingredients needed!
Lotus silk
Each year the summer monsoon brings an abundance of fresh water to Inle Lake. After the rains, deep pink lotus flowers emerge from the silt, only to be plucked just as they reach full bloom. Later, in weaving workshops around the lake, the spongey fibres are pulled from each stem, then twisted, hand-rolled, spun, washed and woven into lotus silk, one of the most expensive textiles in the world. A small scarf requires 4,000 lotus stems, a large scarf about 40,000 stems, and a full set of monk's robes (30 meters) requires almost a quarter of a million lotus stems, 60 weavers and 10-days to complete!
Palm Toddy and Jaggery
Spiky 30m-tall toddy palms line roads from Tanintharyi to Kachin State. Toddy tappers shin up their slender trunks, cut the tip of a flower off, and attach a gourd to collect the sweet, milky sap. The liquid quickly ferments thanks to natural yeasts in the gourd and warm conditions – and becomes toddy, a light aromatic wine up to 4% by alcohol – within just two hours. Best drunk when it is very fresh, most toddy will be drunk the same day it is produced. Cheers!
Another delightful way to consume toddy palm sap is in the form of jaggery, often jokingly called "Burmese chocolate". The sap is boiled to evaporate the water, leaving the unrefined palm sugar behind to be shaped and dried. Pots of jaggery can be found on many teahouse and restaurant tables, ready to round off a meal or even just a cup of tea – any excuse, really.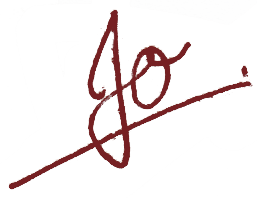 ---
Experience the best of Burma with us…
ACROSS BURMA WITH A CAMERA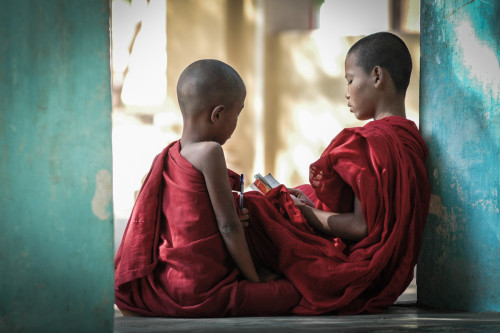 Explore Burma with your camera and professional photographer, Ron Yue.
We take you to Bagan and beyond on this special photography journey, designed to showcase Burma's most photogenic places.
What you will discover
A magical exploration of Burma, including out-of-the-way, hidden gems and well-known, must-see stops.
Attend masterclasses and workshops with photographer Ron Yue
Burma's highlights all in one itinerary – Bagan, Inle Lake, Mandalay, Yangon and more
Drive on back roads through this country that was frozen in time but is now changing rapidly
Where do we go? 
Day 1: Arrive in Yangon
Day 2: Flight to Nay Pyi Taw
Day 3: Nay Pyi Taw to Inle Lake
Day 4: In & around Inle Lake
Day 5: Inle to Pindaya
Day 6: Pindaya to Mandalay
Day 7: In & around Mandalay
Day 8: Mandalay to Bagan
Day 9: In & around Bagan
Day 10: Return to Yangon
Travel Dates
Nov 21 – 30, 2017
As this is a new journey, our Journey Dossier is still being created. Please let us know if you are interested in this journey, and we will make sure to send you the latest updates on "Across Burma with a camera"
---
A BURMESE JOURNEY:
From the Lanna Kingdom to the Bay of Bengal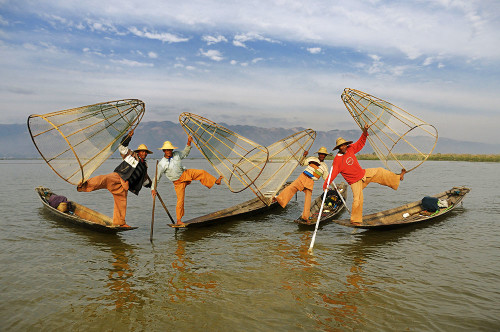 This journey is a discovery of Burma's beautiful scenery and traditions.
This spectacular itinerary will take you from Chiang Mai, Thailand, former capital of the ancient Lanna Kingdom through Burma – the "Golden Land" – to the Bay of Bengal
What you will discover
A magical exploration of Burma, including out-of-the-way, hidden gems and well-known, must-see stops.

Burma's highlights all in one itinerary – Bagan, Inle Lake, Mandalay, Ngapali and more

Drive on back roads through this country that was frozen in time but is now changing rapidly
Where do we go?
Please note that while the full journey is 17 days, we also offer a shorter version. Please contact us for details.
Day 1: Arrive in Chiang Mai          Day 2: Chiang Mai to Mae Sot
Day 3: Mae Sot to Hpa An             Day 4: In & around Hpa An
Day 5: Hpa An to Taungoo            Day 6: Taungoo to Inle Lake
Day 7: In & around Inle Lake        Day 8: Inle Lake to Pindaya
Day 9: Pindaya to Mandalay         Day 10: In & around Mandalay
Day 12: Mount Popa to Bagan      Day 13: In & around Bagan
Day 14: Bagan to Magwe               Day 15: Magwe to Pyay
Day 16: Pyay to Ngapali                 Day 17: Ngapali
Journey Dossier
Stories on Burma
Please follow and like us: