Stick your head out the open windows of the world's bounciest trains and perfect the art of riding motorcycles side-saddle. Rumble down quiet back roads on ancient bullock carts or swish along by car, and chug down the Irrawaddy on stately government ferries.
Welcome to the wonderful world of Burmese transport!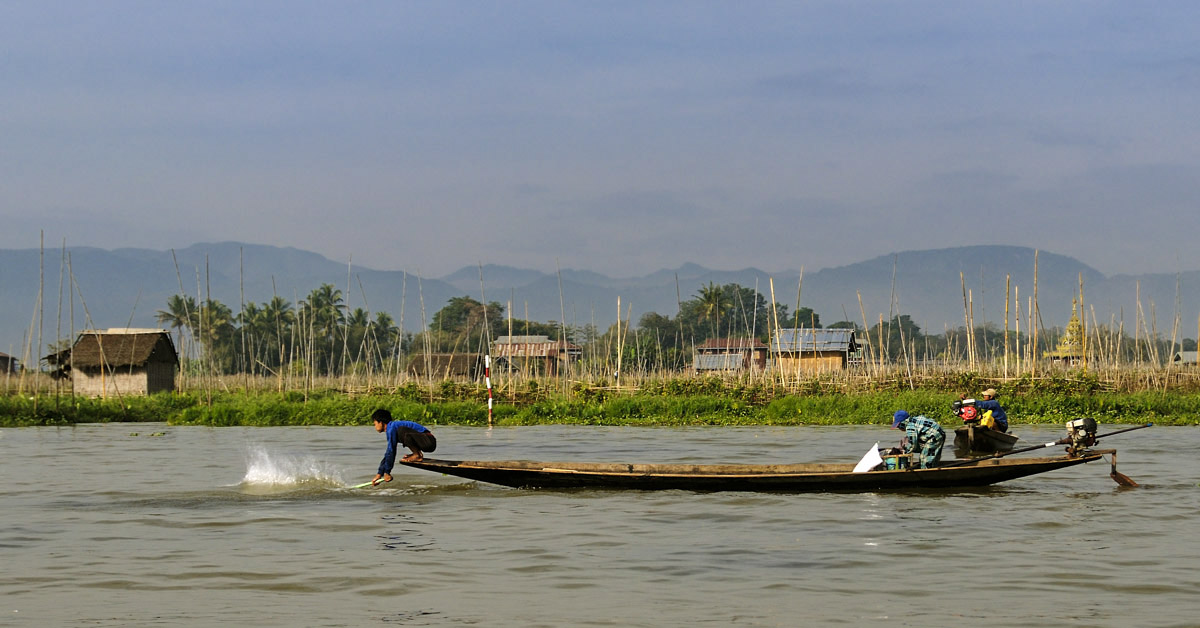 While many visitors opt to fly between Yangon, Mandalay, Inle Lake and Bagan, here at On the Road Experiences, we prefer to travel overland, stopping en route, detouring and taking back roads.
Here is our guide to getting around Burma:
By Train
Burma's antiquated narrow-gauge rail network dates from the days of British Burma. Trains are slow and frequently delayed – at one point I arrived at a station three hours late for my train, only to discover that the train was running five hours late itself – and comically bouncy.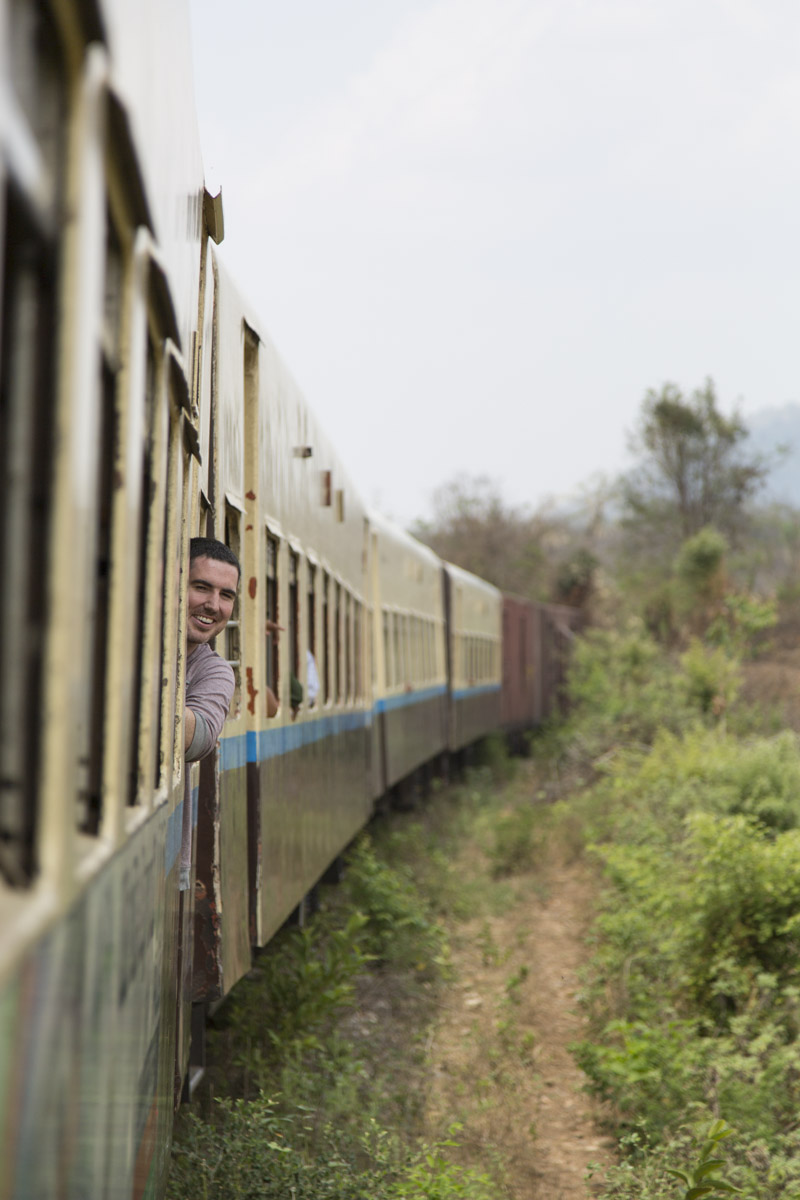 Although they're best avoided if you're on a tight schedule, Burma's trains allow access to parts of the country where road transport is closed to foreigners. They also offer plenty of opportunities to interact with other travellers – from your fellow passengers to the ladies who elegantly pick their way through each carriage with trays of snacks of their heads.
The system is slowly modernising, but tickets are still written out by hand and entered into vast and dusty ledgers that fill stations the length and breadth of the country.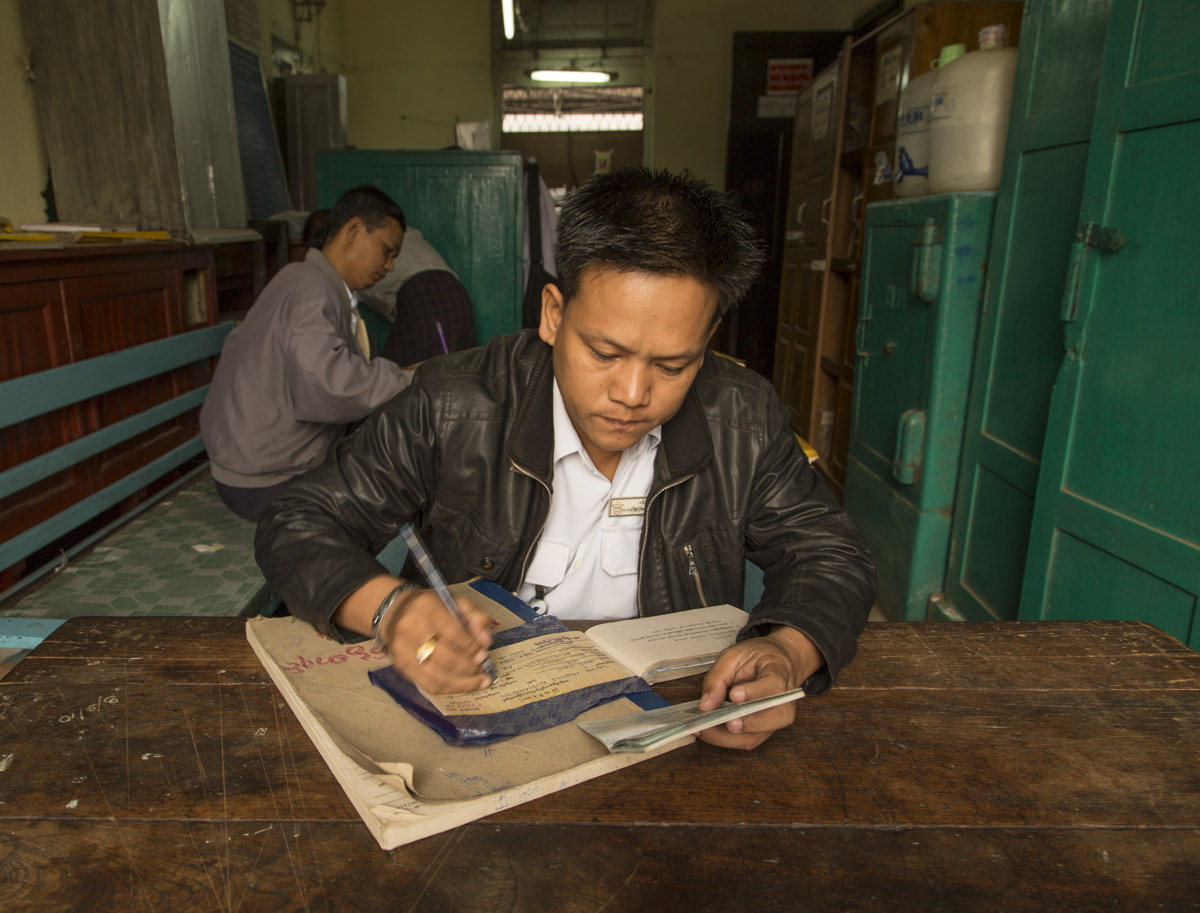 By Boat
Boat trips – on Burma's rivers and a handful of coastal routes – are an excellent way to get around the country. From cruises on teak-lined steamers to crowded "fast boats" and ponderous government ferries (descendents of the wonderfully-named Irrawaddy Flotilla Company), there's a boat trip to suit most travel budgets.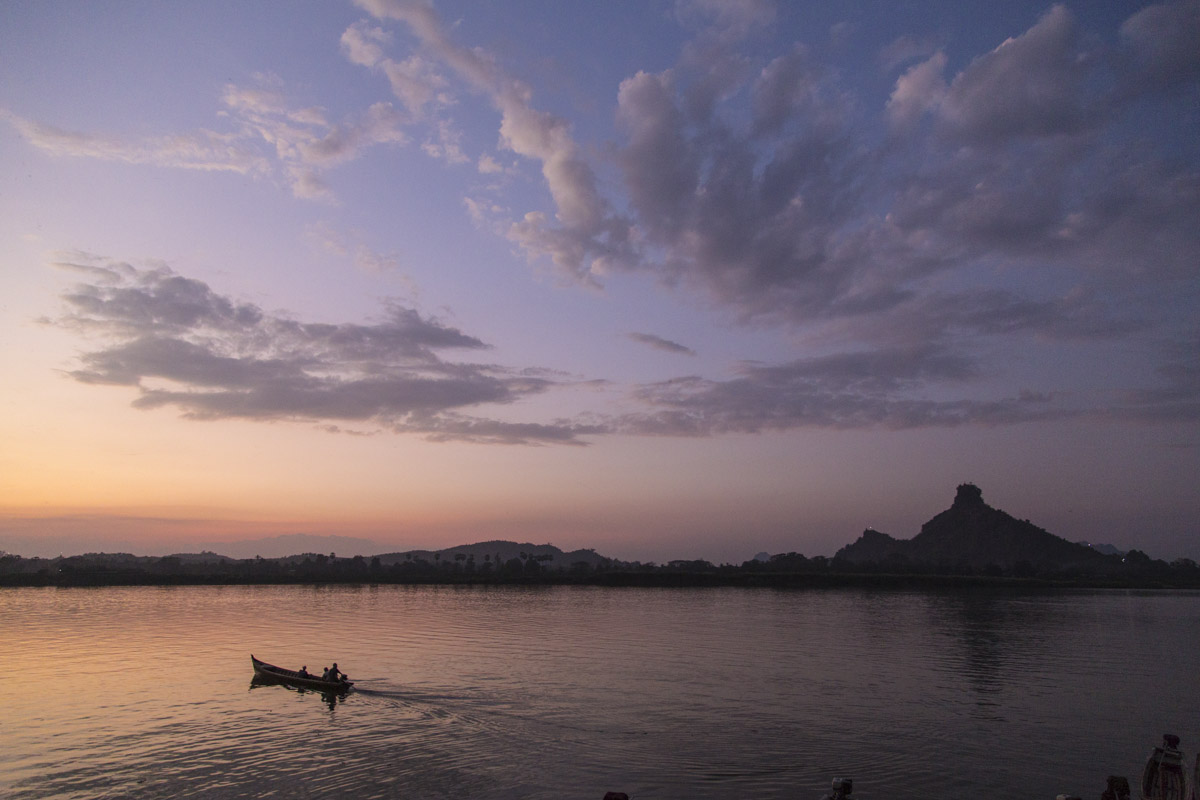 However you get on the water, you can expect to see a slice of the life aquatic – women lathering wriggling children for their daily bath in the Thanlwin (Salween), monks thwacking their deep red washing against rocks by the side of the Ayeryarwady (Irrawaddy), and fishermen perching hopefully on rickety bamboo platforms in the Andaman Sea…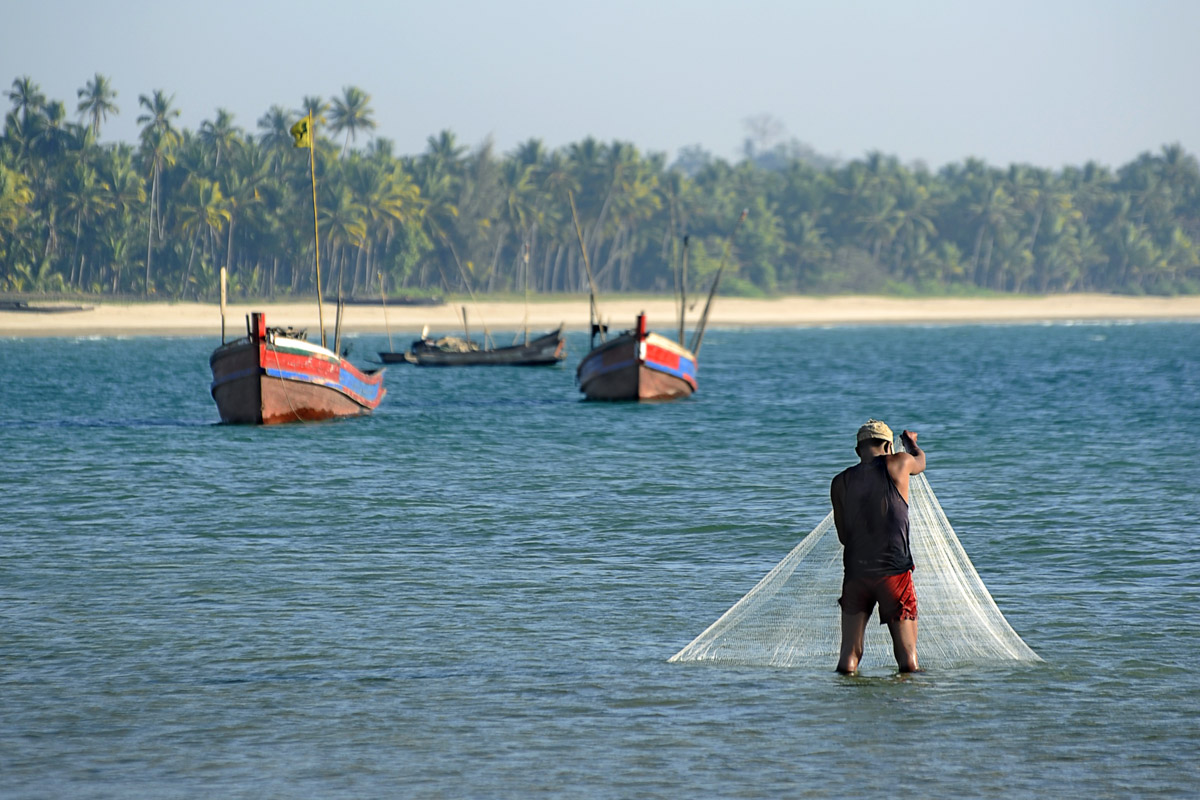 Two-wheelers and Tuk-tuks
Private cars are still a rarity in Burma. Most people rely on two-wheelers – either bicycles, motorbikes or tuk-tuks – to get about. I spent a lot of time riding around on motorcycle taxis, and learnt to sit side-saddle, as Burmese women do, with my legs hanging down on the opposite side to the exhaust pipe, flip-flops dangling inches off the road surface. Although two-wheels have their drawbacks, particularly during rainy season, they also give an unparalleled sense of freedom – as small boys everywhere know…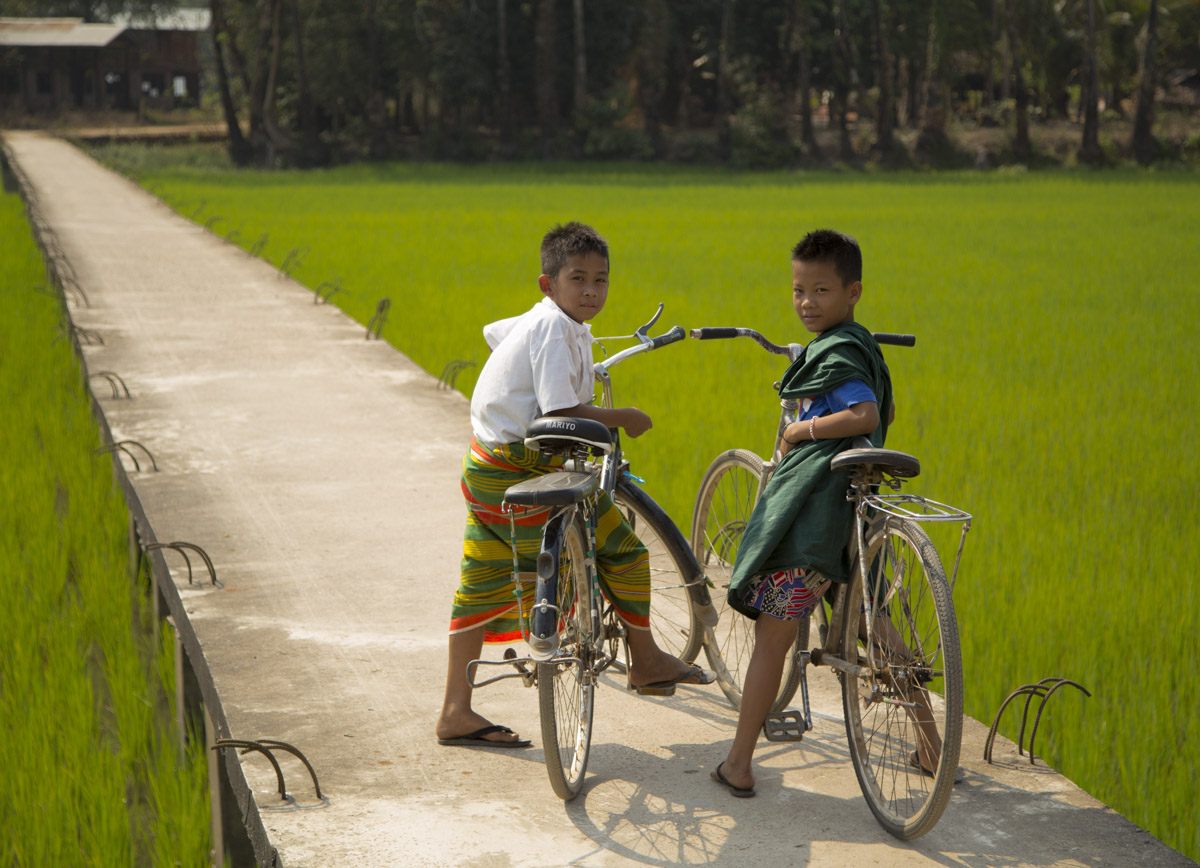 On four legs
Buffalo carts are Burma's original form of wheeled-transport, and they're still used widely in the countryside. Asian elephants work mainly in Upper Burma's logging camps, as they have for a century or more since the British started pulling old-growth teak from Burma's magnificent forests. Neither is really a practical transport option for the casual visitor, to be honest, but they're very picturesque nonetheless – I was particularly enchanted to meet these elephants on an otherwise empty road near Katha…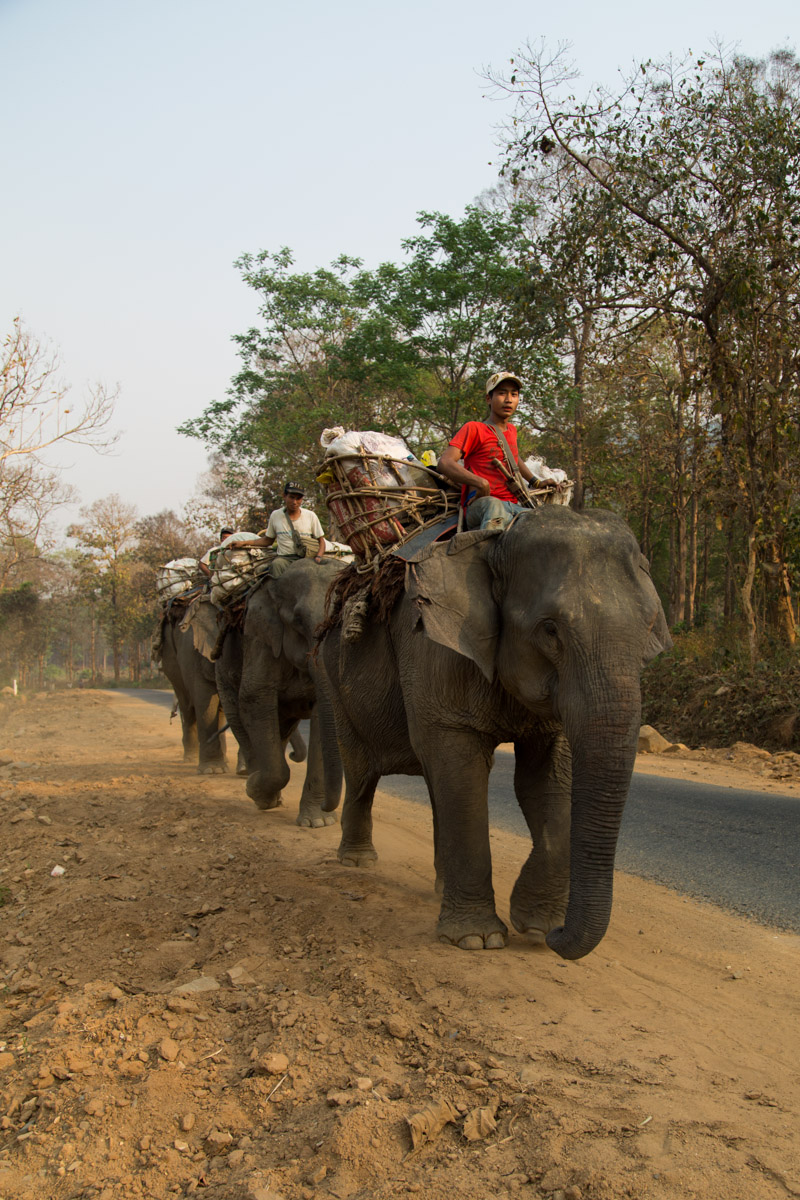 On two legs
If you've exhausted all other options, shanks's pony is always available – and you don't even need to go barefoot, as the monks do!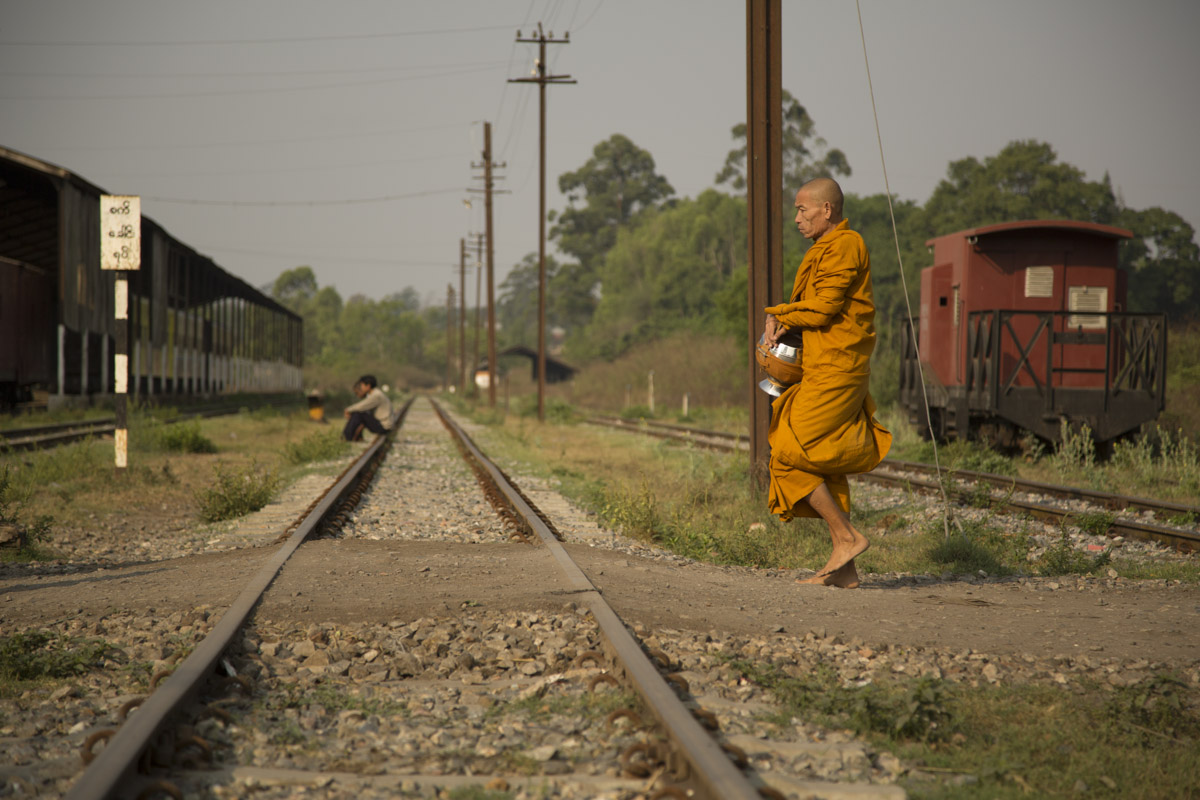 By car
If none of the above are for you, then please consider joining one of our guided self-driving holidays across Burma. We design our journeys to incorporate all the fun of travelling overland (the up-close-and-personal encounters, the romance of seeing the world slowly change around you as you go, really getting to know the country you're travelling through), with none of the headaches.
We currently offer the following two journeys in Burma: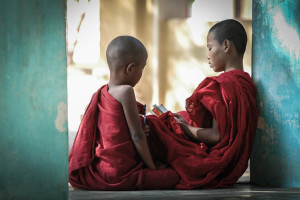 Explore Burma with your camera and professional photographer, Ron Yue.
We take you to Bagan and beyond on this special photography journey, designed to showcase Burma's most photogenic places.
Yangon

–

Nay Pyi Taw

–

Inle Lake

–

Pindaya

–

Mandalay

–

Bagan
Travel Dates: Nov 21 – 30, 2017
---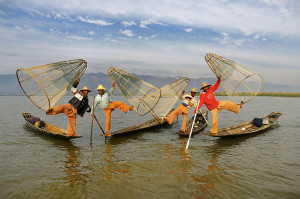 A BURMESE JOURNEY: From the Lanna Kingdom to the Bay of Bengal
This journey is a discovery of Burma's beautiful scenery and traditions.
This spectacular itinerary will take you from Chiang Mai, Thailand, former capital of the ancient Lanna Kingdom through Burma – the "Golden Land" – to the Bay of Bengal
12 or 17 Day-journey (Please note that while the full journey is 17 days, we also offer a shorter version. Please contact us for details.)
Chiang Mai – Mae Sot – Hpa An – Taungoo – Inle Lake – Pindaya – Mandalay – Bagan – Magwe – Pyay – Ngapali
Travel Dates: Nov 3 – Nov 19, 2017 /Nov 24 – Dec 10, 2017/Jan 9 – Jan 25, 2018/Feb 8 – Feb 24, 2018
Please follow and like us: