Bagan is one of Burma's most popular destinations.
Is it worth the hype?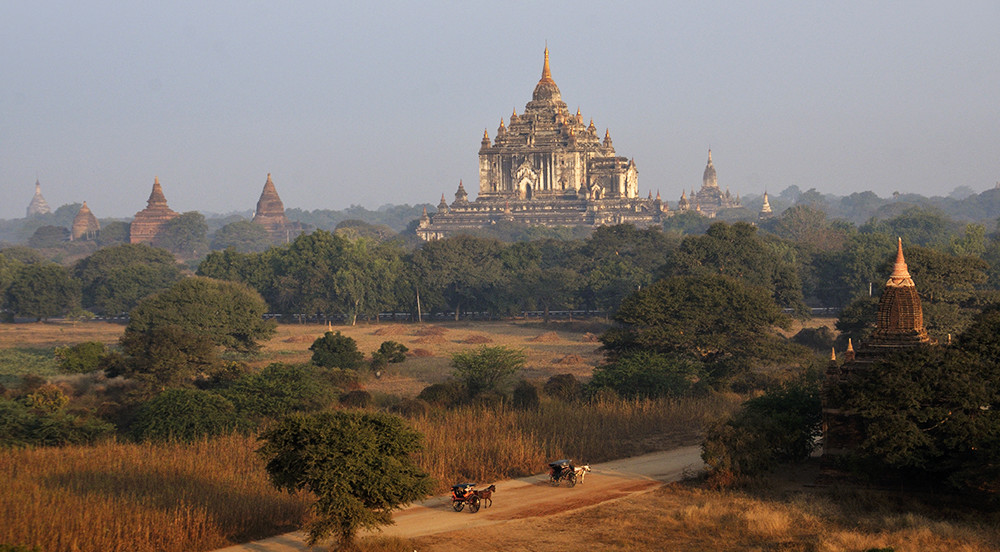 Somewhere in the middle of Burma, the once-thriving kingdom of Bagan lies in ruins. Thousands of pagodas – some well-preserved, others little more than heaps of ornate bricks – cover the left bank of the Irrawaddy on the inside of a giant southward bend.
The heaps of bricks grew a little more numerous in August 2016, when a 6.8-magnitude earthquake hit Central Myanmar. 185 of Bagan's monuments sustained major damage. However, says one architect who surveyed the site in the earthquake's aftermath, "…the damage could have been much worse". In many cases, the worst damaged temples were those that had been most heavily (and shoddily) reconstructed in the late 1990s, and several important pagodas – Sulamani, North Guni and That Bin Nyu – remain closed.
For all that, however, at sunrise and sunset, in the warm light of the "golden hour", crowds are still drawn to temple terraces to see the awe-inspiring landscape below, as hot-air balloons drift lazily over the temple-littered Bagan Plain – a sight that draws many to visit Burma in the first place.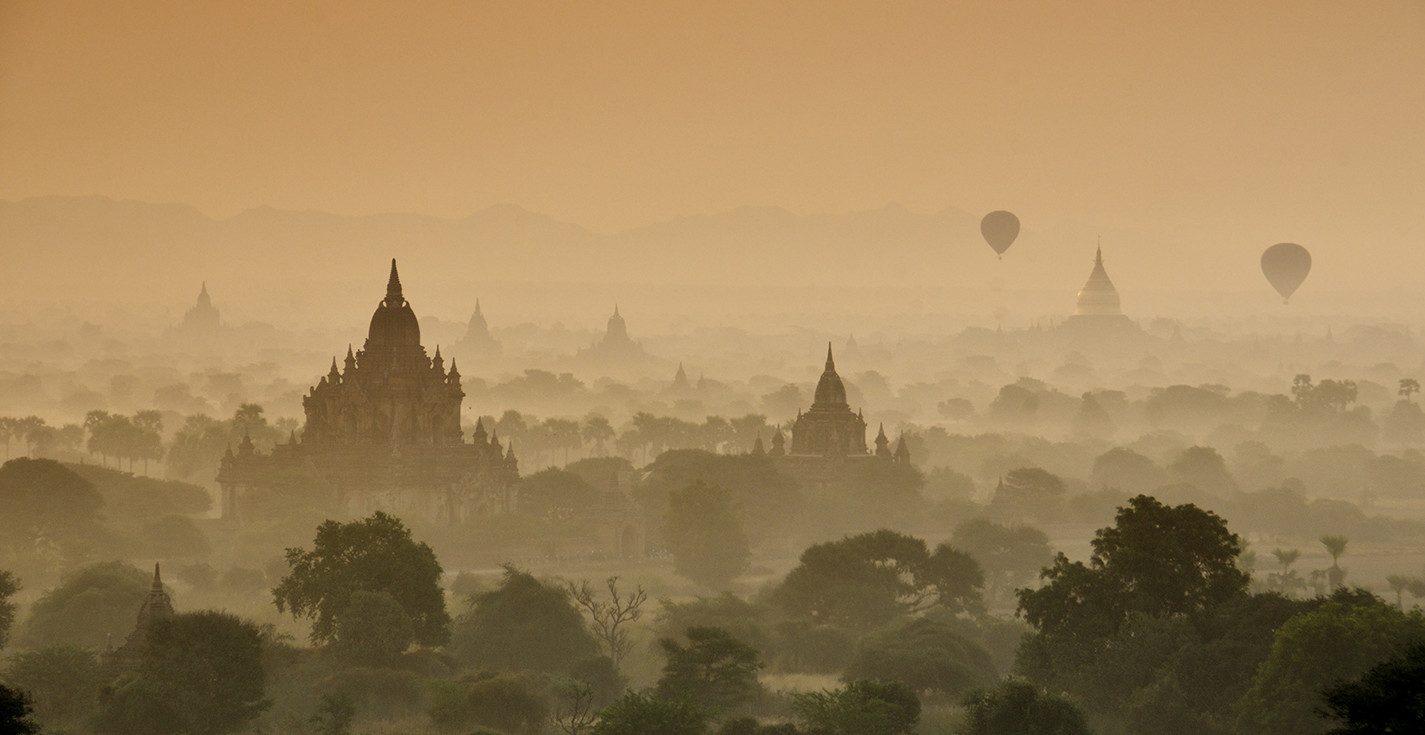 Despite being one of Burma's top destinations, Bagan's size (roughly 100km2) diffuses the impact of visitor numbers. It's possible to explore – by horse and cart, bicycle or car – and to see few other visitors, save for at the most popular pagodas and attractions. The region's small towns and villages remain sleepy, even by Burmese standards.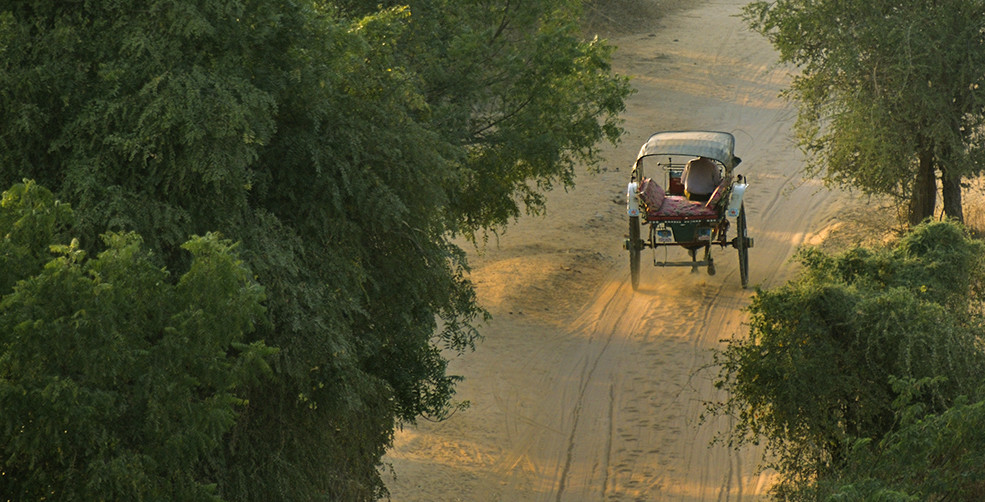 Peaceful though Bagan may be today, its history has featured plenty of drama. Bamar raiders from Yunnan founded a settlement here in the middle of the 9th century. By 1044, when the energetic King Anawrahta acceded the throne, Bagan had grown into a statelet that stretched as far as Mandalay and Magway. Anawrahta transformed his kingdom, uniting most of the territories that comprise modern Burma for the first time, establishing Buddhism as the Bagan's foremost religion, and building the first pagodas.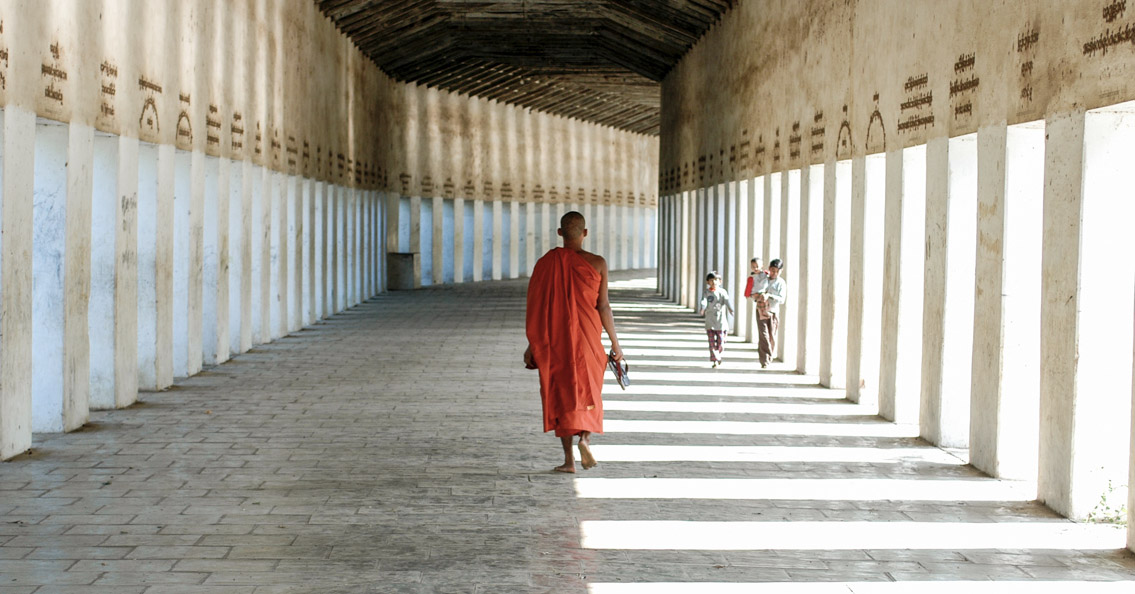 Pagodas, or paya as they're known in Burmese, are built to accrue merit, erasing sins and earning their sponsor an easier rebirth. Given the appalling behaviour of some of Bagan's monarchs, the reason for the sheer numbers of paya here becomes clearer; a twelfth-century king, Narathu, constructed the vast Dhammayangyi Paya (pictured below) in the hope that it would improve his karma after murdering his father, brother and wife. (It seems doubtful that this worked, at least in that particular incarnation – he survived just two years on the throne before being assassinated by his angry father-in-law.)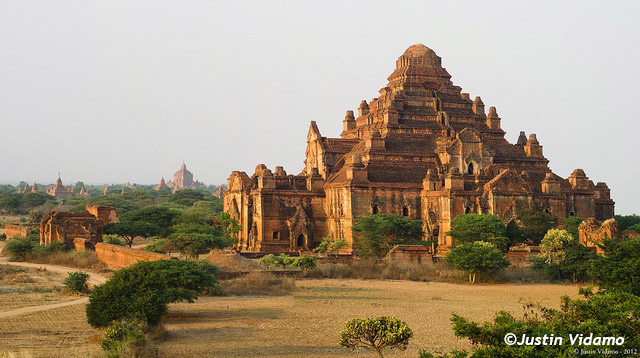 Eventually, in the late thirteenth century the Kublai Khan's Mongol armies launched a series of attacks against the kingdom. Although they never reached Bagan itself, the last king, Narathihapate, fled south anyway, earning himself the soubriquet Tayok-pyay-min, "The King who ran away from the Chinese", his empire ceasing to exist almost overnight.
Bagan's heyday may have ended when the Mongols left Burma in 1303, but in contrast its builders' and artisans' legacy has endured for seven centuries, surviving earthquakes and monsoon floods. The sheer scale of the site, the significance of its history, and the beauty of its architecture and art rightfully give Bagan a place on most "must-see" lists, whether you're a specialist in Asian art, or simply want a really unforgettable balloon ride.
With so many monuments, it can be hard to know where to start when it comes to exploring Bagan. Our advice is to take your time – rush and you're likely to become rapidly templed-out. Old Bagan, with the site's densest and most diverse collection of temples, makes a logical starting point, but thereafter you might prefer to wander at will, perhaps with one of the major temples elsewhere as an end destination. Many of the less-visited temples are locked (although caretakers often magically appear to unlock the doors when needed, for a small tip – around K500), and it's a good idea to take a torch to appreciate the murals that decorate many pagodas.
As far as sunset and sunrise go, the Myanmar government is currently building four viewing points that will reduce the wear-and-tear on Bagan's ancient buildings. Once the last of these is completed, the viewing sites at older temples will be closed. For now, however, you can still sit atop ancient, sun-warmed walls and watch the dying rays of the sun over beautiful Bagan. Some temples may be closed or swathed in scaffolding, and it may be one of the country's major destinations, but yes, it is very much still worth visiting.
But beyond Bagan and its temples lies the rest of Burma. The country is changing quickly, but there is little sense of this outside of Yangon and Mandalay. In the countryside, life continues unhurriedly; women still wash clothes and wriggling children in the Irrawaddy, men still drive bullock carts down dusty country roads and sip palm wine in the shade. For many visitors – myself included – it is Burmese people and countryside life that provide the most vivid memories from a journey here. When you are planning your own Burmese journey, make sure that you, too, go beyond Bagan.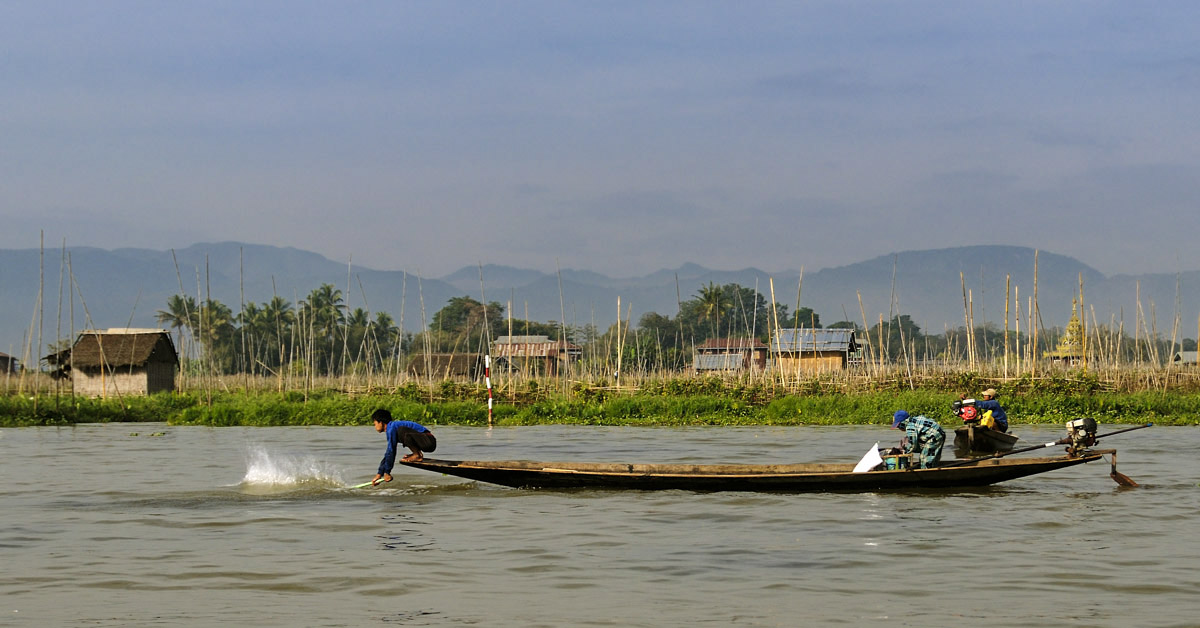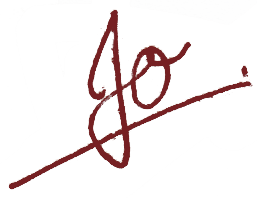 ---
Experience the best of Burma with us…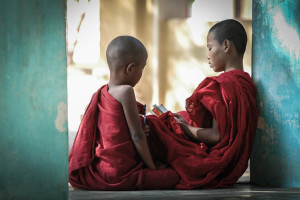 Explore Burma with your camera and professional photographer, Ron Yue.
We take you to Bagan and beyond on this special photography journey, designed to showcase Burma's most photogenic places.
Yangon

–

Nay Pyi Taw

–

Inle Lake

–

Pindaya

–

Mandalay

–

Bagan
Travel Dates: Nov 21 – 30, 2017
---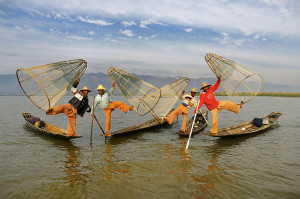 A BURMESE JOURNEY: From the Lanna Kingdom to the Bay of Bengal
This journey is a discovery of Burma's beautiful scenery and traditions.
This spectacular itinerary will take you from Chiang Mai, Thailand, former capital of the ancient Lanna Kingdom through Burma – the "Golden Land" – to the Bay of Bengal
12 or 17 Day-journey (Please note that while the full journey is 17 days, we also offer a shorter version. Please contact us for details.)
Chiang Mai – Mae Sot – Hpa An – Taungoo – Inle Lake – Pindaya – Mandalay – Bagan – Magwe – Pyay – Ngapali
Travel Dates: Nov 3 – Nov 19, 2017 /Nov 24 – Dec 10, 2017/Jan 9 – Jan 25, 2018/Feb 8 – Feb 24, 2018
Please follow and like us: