In this Issue:
(you may click the titles to get to the section you would like to read.)
---
What made 2016  and the Year of the Monkey special
Here at On the Road, 2016 and the Year of the Monkey was filled with more initiatives, events and activities than ever before. From hosting more private journeys to visiting new destinations and researching new routes; from launching a new website to welcoming new members to our team, it was, indeed, a busy year.
However, is was something less tangible that made the year memorable for me. My happiest moment was being told by one of our guests that, "traveling with On the Road feels like traveling with a friend!" For the first time in 2016, all of our guests were either referred to us by a friend or repeat customers. For more of what our travelers say about us, see this page of our website.
In 2016, we got to the point where we are able to host journeys entirely in German and Mandarin, alongside English. As a result, we've been able to welcome groups of ever greater diversity, from helping a couple to celebrate a special anniversary to taking twenty members of a car club cruising through Europe. If you have an idea for a journey of your own with a private departure date, please get in touch to see how we can help.
But for me, 2016 is most noteworthy for something that that didn't happen: I didn't host a single journey in Asia. In September 2005, I went on my first driving holiday in beautiful south-west China with photographer Ron Yue and a group of friends. I quickly got hooked, and in 2006 I hosted On the Road's first journey. Since then, I've hosted many journeys in Asia, but numbers have gradually declined until this year, when I hosted none. I have mixed feelings about this. On the one hand, I'm unable to do everything as our company grows. On the other hand, when one of a previous guest showed me a photobook they created after their journey to Thailand with us, I got more homesick with every page I turned.
So have I retired now? Not at all! Instead, I've turned my attention to Europe and have discovered more "hidden gems" than I saw in 22 years of living there when I was young. Whether it's eating at restaurants such as Antonia Klugmann's L'Argine a Vencò (in Friuli, Italy), or staying in hotels such as The Golden Well in Prague, or "testing out" activities such as truffle hunting in Croatia or the Lipizzaner Stud farm in Slovenia, each and every time I'm overwhelmed by the feeling of "I can't wait to share this with our guests!"
For the year ahead, my hope is that as we continue to grow and evolve, On the Road does not lose the touch that makes a trip with us feel like a trip with a friend.
Our warmest thanks for your continued interest in, and support of On the Road Experiences.
Peter for the On the Road Team
---
A decade ago at On the Road
2007 was one of the most exciting and nerve-wrecking years of my life. This was the year I drove Miss Daisy (a yellow Caterham 300) 21,000km through China, from the mouth of the Yangtze in Shanghai to its source in Qinghai. It was an adventure two-and-a-half years in the making, and one that I will never forget. The idea for On the Road in China (as we were called during the early days) was born during that trip – 104 days from sea level to 5,300m altitude, from scorching 40 degrees Celsius down to minus 10, all in an open-top car with no air-conditioning. "What an amazing country," I thought, "in a modern car, anyone could enjoy it." From a single itinerary in south-west China On the Road has become what it is today.
---
Where we've been: New Itineraries in 2016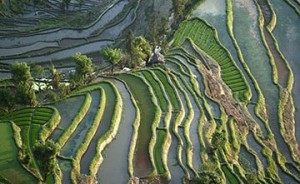 Yunnan through a Lens: Red Earth and Fields of Gold –
We launched this photography journey with Ron last spring and quickly received great feedback. To see the vivid red earth of Dongchuan, the golden rapeseed fields of Luoping and the glittering rice terraces of Yuanyang all at their best is a photographer's dream and we offer it again departing on March 3, 2017.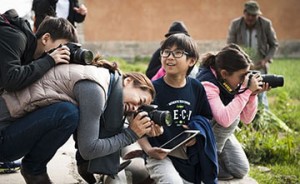 Family Adventures: Travel Photography in Yunnan –
An old itinerary with a new twist. Over Easter this year, five families joined a new itinerary that combines all the fun of our child-friendly journeys with an educational element – travel photography workshops as you go, giving the whole family a chance to engage in a shared and meaningful activity! We will offer this journey again over Easter 2017.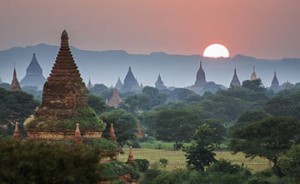 A Burmese Journey: From the Golden Triangle to the Bay of Bengal –
I have dreamed of offering a road journey through Burma since 2010. Finally, this year, Mareen has worked hard to put it all together and we launched our first journey in this beautiful country in November. Again, the feedback from our guests was fantastic, and we look forward to running this and more itineraries in the future. We will offer this journey again on November 4, 2017.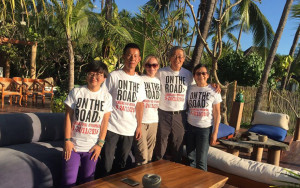 Here's a review from one of our customer, Christine Peter, from our last trip – "It is absolutely amazing! You manage every day to surprise us even more. How on earth did you make a picnic appear in the middle of absolutely nowhere?"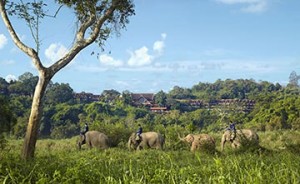 Elephants and Parasols: From Vientiane to the Golden Triangle –
Some of our most popular journeys are the ones that cross borders, perhaps because there is a certain romance in crossing Asian borders overland. However, many guests have told us that they wish we'd offer a shorter trip at an affordable price. This journey is our response to these requests. Enjoy a cross-country, overland journey weekend-to-weekend, staying in wonderful boutique hotels and giving you a taste of exotic northern Laos and Thailand. The next departure date is on April 1, 2017.
---
Austrian-Hungarian Lands I: Salzburg, Northern Italy, the Adriatic Sea, the Alps, and Vienna –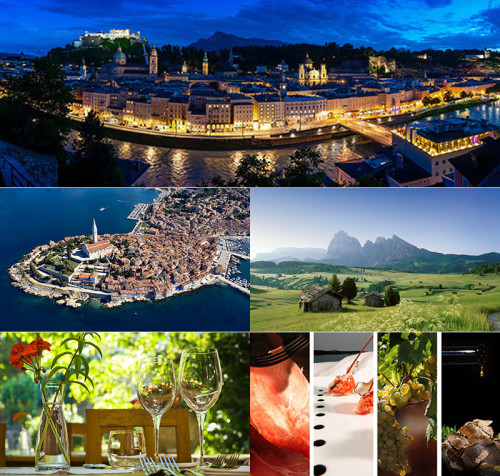 On our first scheduled European journey, you will tour what was once the heart of the Austro-Hungarian Empire. Explore stylish and historic European cities, including Salzburg, Vienna and Ljubljana; and drive beautiful roads over mountains, through vineyards and along gorgeous stretches of Mediterranean coastline. Stay in wonderful hotels both big and small, discover delicious local cuisines and meet the people and artisans who make this region so varied and vibrant. Next departure date is on June 24, 2017.
---
And back to Tibet…
After a hiatus of a few years, we are re-launching our journeys from Lhasa to Mt. Everest Base Camp (Contact us for dates!) and offering an entirely new journey from Luang Prabang in Laos to Lhasa (May 5, 2017). The former offers a great and adventurous experience of travel in Tibet, while the latter – a drive from the tropics to the Himalayas – promises to be one of our most exciting journeys yet.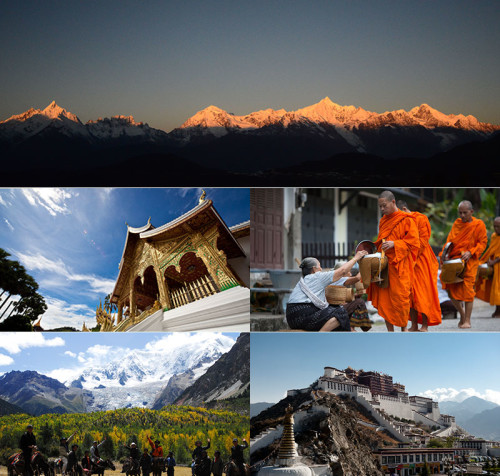 ---
 Where we're going: New Destinations for 2017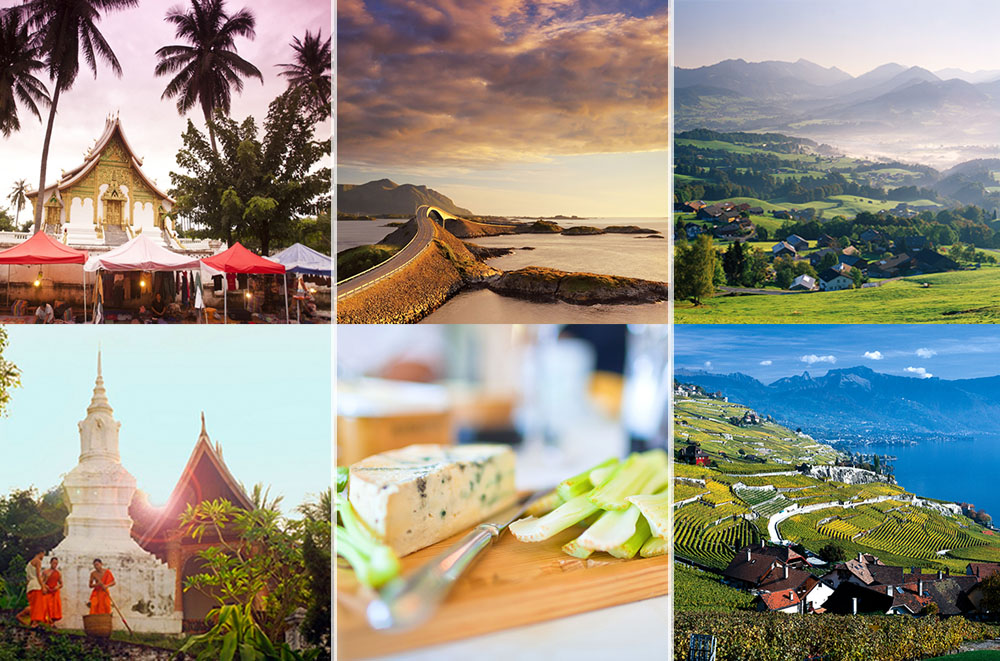 Laos and Cambodia
We're in the early stages of planning a new journey that will wind south from Vientiane through Laos to the enchanting archaeological sites and atmospheric colonial towns of Cambodia.
Nordic Trails and Fjords: Denmark, Sweden and Norway
Norway prides itself on being powered by nature and is one of the greenest countries on earth, and it has a legitimate claim to this: did you know that Norway produces 2.5 times as much power from renewables per capita than the runner-up, Canada? And did you know that Norway is by far the biggest importer of Tesla as a percentage of new car sales?
Scandinavia will charm you with fabulous landscapes, lovely boutique hotels, amazing back roads (paradise for open-top cars in the summer), and fine food. (And why not combine it with an excursion to see the Northern Lights?)
Wines of the Alps
Perfect for wine lovers who want to broaden their horizons, the terroirs of the Alps – from the Austrian regions of Wachau, Burgenland and Styria to the Swiss wine-growing regions of Lavaux, Valais, Grison and Ticino, plus many in between – have inspired wine makers to create extraordinary wines with unusual varietals. Our journeys through these regions will be designed for food- and wine-lovers, moving at a slower pace and incorporating visits to fascinating vineyards and artisan producers of the regions finest foodstuffs.
---
Where would you like to go?
We are dreaming about new destinations for 2018 and beyond, and would love to hear your thoughts. From expanding our European portfolio of journeys, to venturing onto an entirely continent, the world is our oyster! Where would you like to see us go next?
---
New Car Choices and Partners in Asia
One of the pleasures of driving in Europe is that a wide variety of cars is available to rent. In the regions of Asia that we cover the choice has been much more limited. Happily, this is slowly changing, and – thanks to our partnership with DCH Motor Leasing China – we are now able to offer a range of Audis for our journeys in China and beyond. Another trend is that rental companies are beginning to offer vastly improved insurance coverage that makes crossing borders into other countries a less daunting undertaking than it used to be. Avis in Laos is one example, and we're working with them more frequently for precisely this reason.
---
 The most memorable moments happen on Detours: Our Blog

In 2015 we launched the On the Road blog, calling it Detours since, in our experience, the most memorable events occur when we take a detour. Here are a few highlights from our posts thus far:
---
The people making On the Road work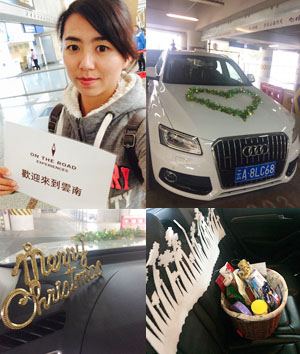 Of all that we have accomplished over the years, what fills me with greatest pride is the team that we have brought together.
While we come from wildly varying backgrounds, what we have in common is genuine caring for each other and our travelers. Just yesterday, I sent a "Safe Travels!" message to Zoe (one of our guides) and Mr. Bai (one of our drivers) since I knew that they were about to welcome guests at Kunming airport. Zoe replied with the photos to the right.
I was moved by her thoughtfulness; I was also filled with pride that this happened without my involvement or guidance. I'm confident that this was not only the act of Zoe and Mr. Bai – I didn't ask – but somehow the result of On the Road's prevailing spirit: to think of things big and small to make every journey day a special one.
Our entire team is presented on our About us page; and I'd like to share again a behind-the-scenes video about the mad, bad, fab On the Road team…!
---
Our 2017 Scheduled Journeys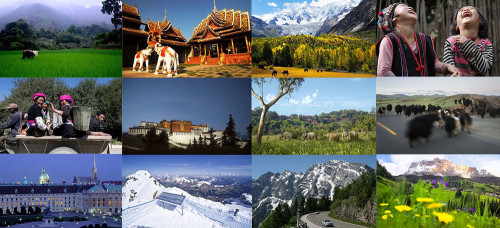 For 2017, we have scheduled a wide variety of itineraries…
We hope to see you soon!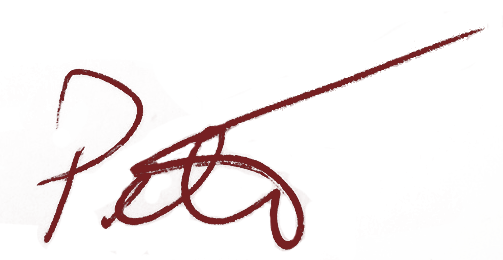 Please follow and like us: