Welcome to our quarterly update, a whirlwind summary of what we've been up to in the past few months and what is to come in 2016 besides the smell of ginger bread cookies my wife will be baking in our kitchen this weekend.
---
Looking back…
The second half of 2015 stands out because we saw, at last, our first journeys in Europe. Given that "On the Road in the Europe" has been gestating for 15 years, it is with a great sense of pride that we can finally introduce our first itineraries in the Europe – to watch a beautiful video of our journeys in the Alps, click here.
I have two memories from our European journeys this autumn that I would like to share with you.
First, in Gstaad, a small Swiss town, we had arranged the surprise appearance of a Jodl (or Yodel) Choir to entertain our group while they dined on fondue one night. As the Swiss singers yodeled, they coaxed our guests to join their song.
Though initially shy, one of our Hong Kong guests suddenly seized the initiative and launched into a rendition of Teresa Teng's classic, "The Moon Represents My Heart" (月亮代表我的心) for the Swiss yodelers, with the remainder of our guests swiftly joining him for the chorus. Despite their lack of a common language (the yodelers speaking a Swiss dialect that I found difficult to understand myself), the two groups sang to each other with moving warmth, and toasted each other with infectious enthusiasm.
On our second foray into Europe, I was immensely pleased when our guests all selected open-top cars, perhaps following my advice that, for our European journeys, you "can drive any car you like, so long as it is a cabriolet!" Even on the trip's rare grey mornings, our small convoy would roll away from the last night's hotel, each car with its top down. When we pulled into the next hotel's driveway that evening, the tops would still be rolled back, having remained that way throughout the drive. It was wonderful to see so much enthusiasm for driving in the crisp, fragrant mountain air of the Alps.  一百分!100 points to all of the participants!
---
In the second half of 2015, our team grew with Peifen, Liu (劉佩芬) and Kayin, Chau (周珈妍) joining us.
Peifen is based in Taiwan. She brings a breath of fresh air into the development of our business there, and in a very short period of time she has turned many customers into fans of hers and On the Road.
Kayin has joined our Hong Kong team and now takes care of "Operations" – all the things that need to happen before a group of guests can hit the road; reserving hotel rooms, renting cars, booking flights and a million other details. This role was formerly filled by Cathy Choi, who is now focusing on marketing our journeys in Hong Kong.
---
Looking forward…
We're in the midst of developing two new journeys, one in Asia, and one in Europe:
2016 will see the launch of On the Road in Burma, if I can call it this. We have long wanted to offer driving journeys in this remarkable country, and in January and February we will complete our ground research so that we can – fingers crossed! – begin taking bookings for our first journeys there in November 2016. Stay tuned!
In March, we will continue our research for a new set of European itineraries in the former Austro-Hungarian Empire, with the focus on the Czech Republic, Slovenia and Croatia. Our initial research has been incredibly exciting and we can't wait to share the gems of cultural and scenic beauty that we're discovering in this region!
This look ahead wouldn't be complete without a brief mention of our upcoming journeys:
Our all new photography journey in Yunnan takes in three of the province's most photogenic places: the striking fields of red earth around Dongchuan, the golden sea of rapeseed flowers that surrounds Luoping's otherworldly karst scenery, and the "Mirrors of God" paddy fields outside Yuanyang. The journey starts on March 4th – it's not too late to make time to join Ron and our team!
Over Easter, our "Family Adventures: Travel Photography in Yunnan" journey with Ron is fully booked, but there are two border-crossing journeys – one from Shangri-La via Laos to Chiang Mai in Thailand ; the other from Kunming via Laos to Mai Chau in Vietnam – that you will not regret joining. The variety of cultures, cuisines, landscapes and roads you will experience along both these routes is sure to make the holiday especially memorable!
---
Happy Holidays!
And now off to Perth, Australia, I go to celebrate the holidays with my wife Angie's large Chinese family. Since they can all drink – no faces turning red in this family! – and all love to cook, I am, as always, in for a treat.
I wish you, your family and friends, wonderful end-of-year holidays too and thank you for all your interest and kind support throughout the years.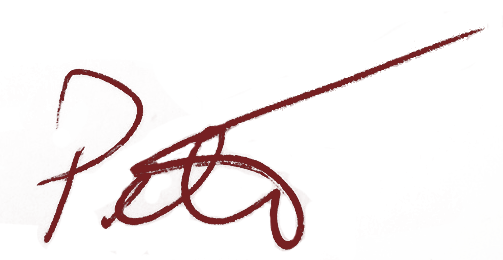 Please follow and like us: